It seems that Skrillex, ever so busy, is now in the studio with none other than Boaz van de Beatz. Boaz has produced for artists such as Yellow Claw, Diplo, Major Lazer, Jack Ü, The Partysquad, Madonna, Ariana Grande, Pharrell Williams and Sean Paul, among others.
The news comes from Diplo's Snapchat, which showed the two working together, leading some members of the community to suspect that more work was being done on the next Jack Ü record. There were whispers last year that a new EP or album would be released this year, but that obviously hasn't happened yet.
With the intense touring schedules of Diplo, between solo performances and Major Lazer, and Skrillex, it's no surprise that the two have found it difficult to make time for the studio. This new screenshot though has restored hope that something might come out in 2017.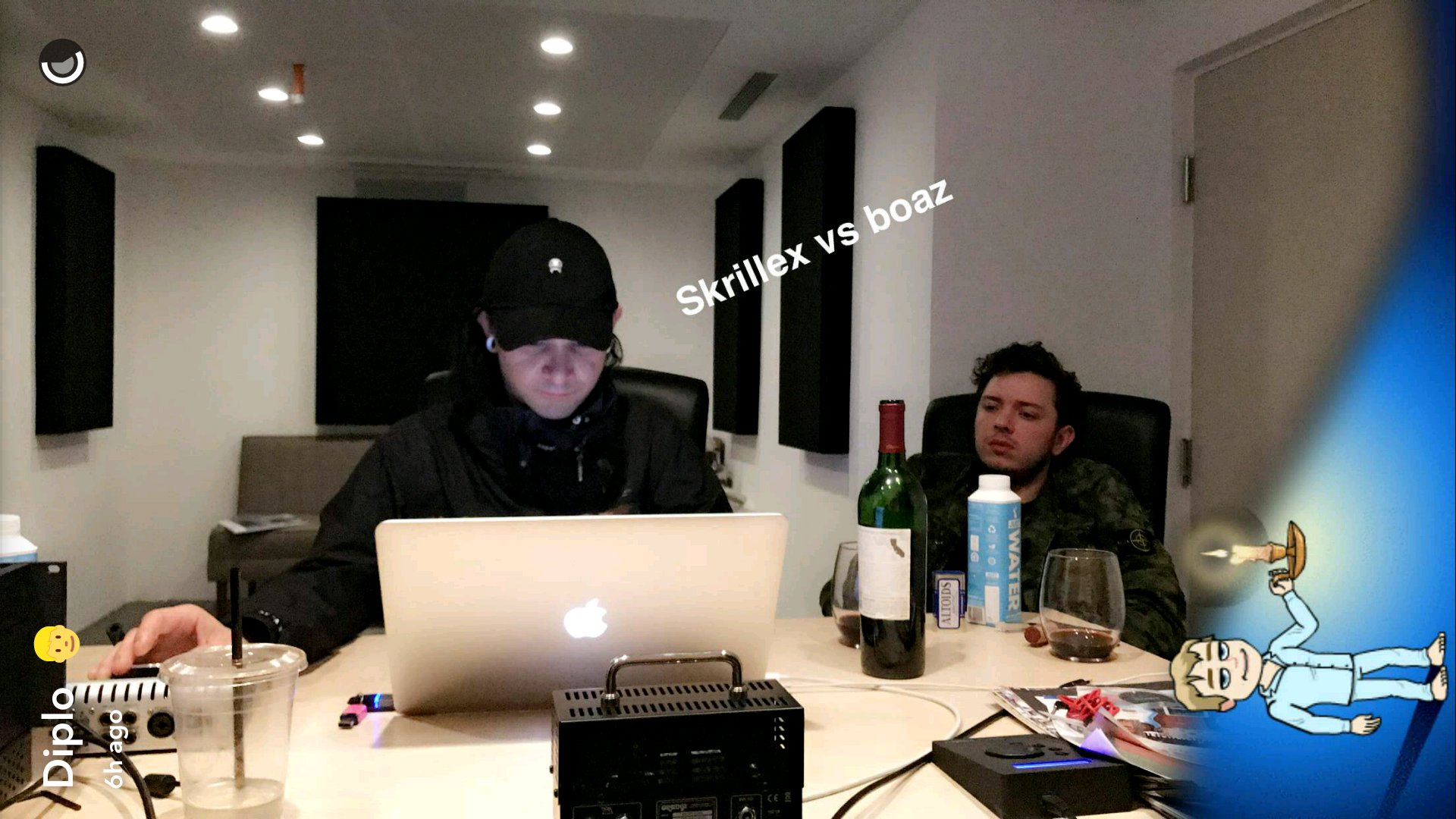 Featured image via D Mahoney Photo