While dance music has been a North American/European festival staple for some time now, more and more we're seeing that the expansion continues to be booming in other parts of the world – particularly in Asia. Now, Ultra is taking it to the next level with events in China, India, and Australia all lined up in the near future.
Kicking it all off will be Ultra China which takes place September 9th to 10th. Ultra's president Russell Faibisich has described dance music as "the one genre that brings everyone together no matter what country you're in, what language you speak," making it the perfect genre to push through a global expansion.
India and Australia's events will be a part of Ultra's Road To Ultra series which feature single day events on one stage rather than the larger 'Ultra' branded events such as Ultra Singapore or even the new Ultra China. Road To Ultra India will take place in two cities, New Delhi in September 2017 and then back again in Mumbai for February 2018. Australia's two events have been announced even further in advance with a Melbourne stop set for February 2018 before Sydney and Melbourne receive full Ultra Australia stops sometime in 2019.
For more on Ultra's international events head here.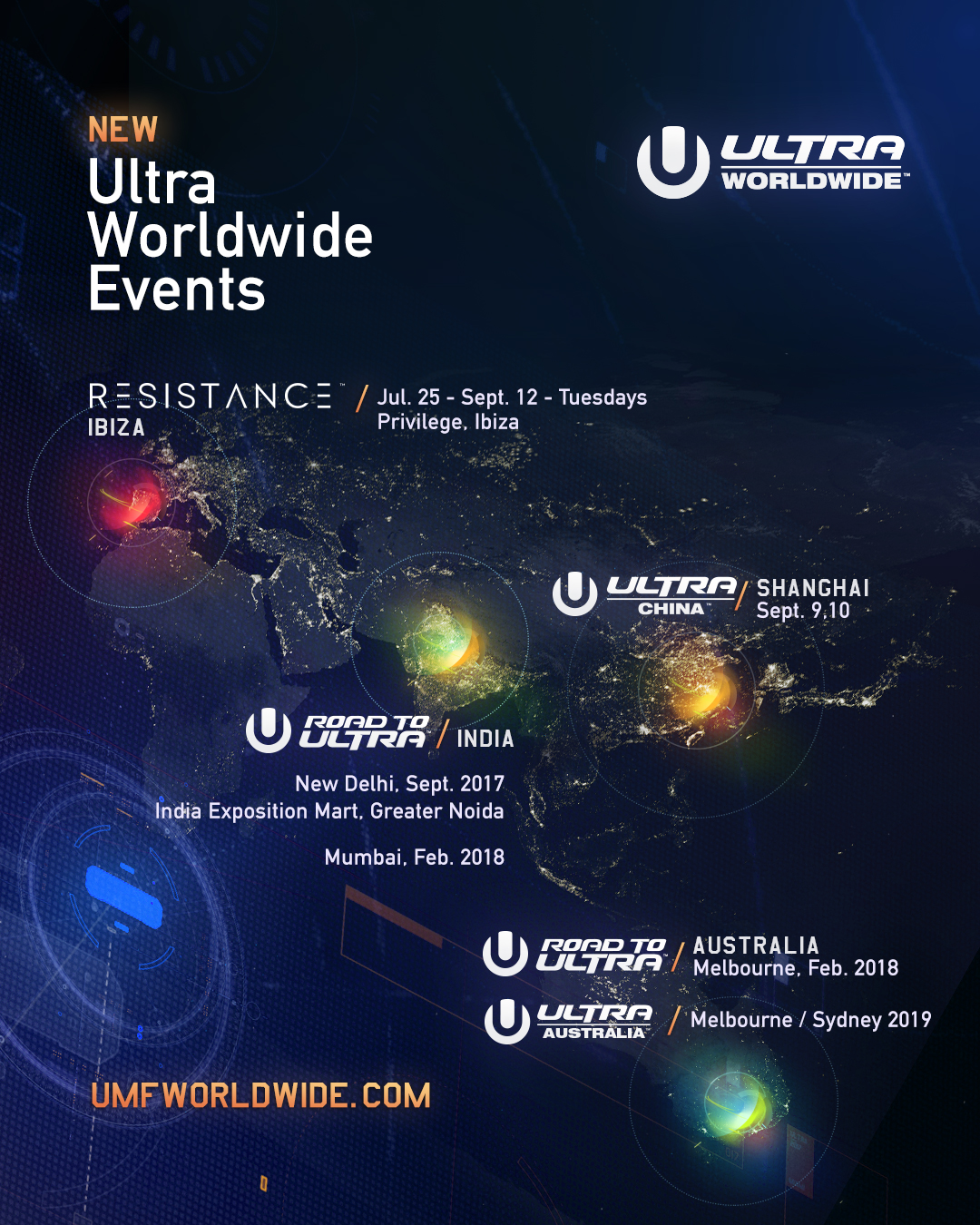 Featured image via EDMkevin.com