A Royal Caribbean cruise liner is experiencing some rough waters after throwing an all night rager in Ibiza for Shipsomnia… Never stopping the party until 8:30 am in the morning.
Cruise goers might have been living it up over the weekend, but the locals were not impressed as the MS Brilliance of the Seas docked at Marina Botafoch on the Balearic island. Many noise complaints were received by town hall officials, and although police and port authorities were notified, they were unable to stop the music.
Port authorities are reportedly seeking the "maximum possible under the law" for breaching noise regulations.
Royal Caribbean spokesperson said: "During her stopover in Ibiza, Spain, the charter had some onboard events that caused complaints about the noise levels. Our crew worked with our charter client to reduce the music volume. We are currently working with city officials regarding this incident. To date, Royal Caribbean International has not been fined."
This brings a whole new meaning to "Shipsomnia!" Check out the crazy lineup below!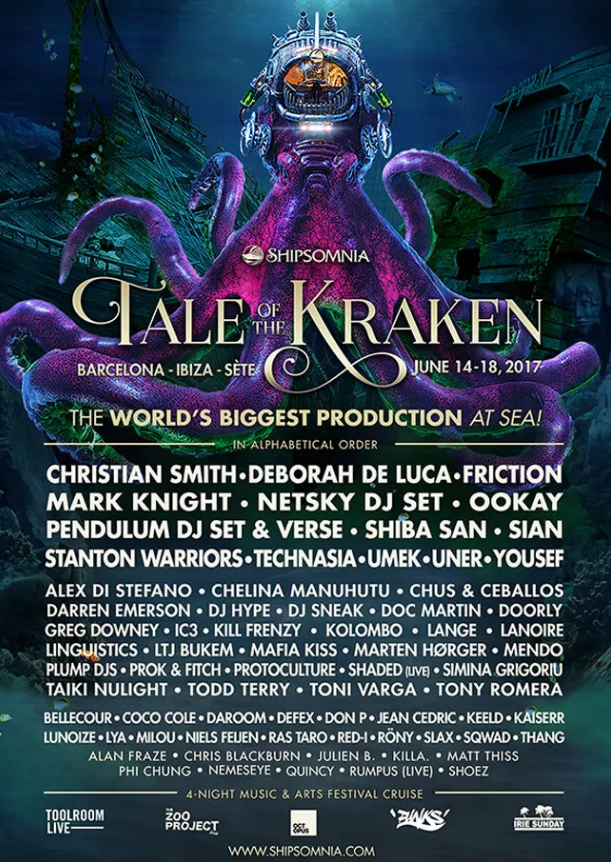 Source: Daily Mail