Nestled just south of the city, tucked away in the heart of Chinatown sits Ping Tom Memorial Park. This historic pagoda filled park played home to Chicago's very first All Day I Dream event that took place at the end of September. This stop was part of the much larger tour called 'A Summer of Love', it consist's of a total of 22 stops all the way from Los Angeles to Amsterdam and beyond.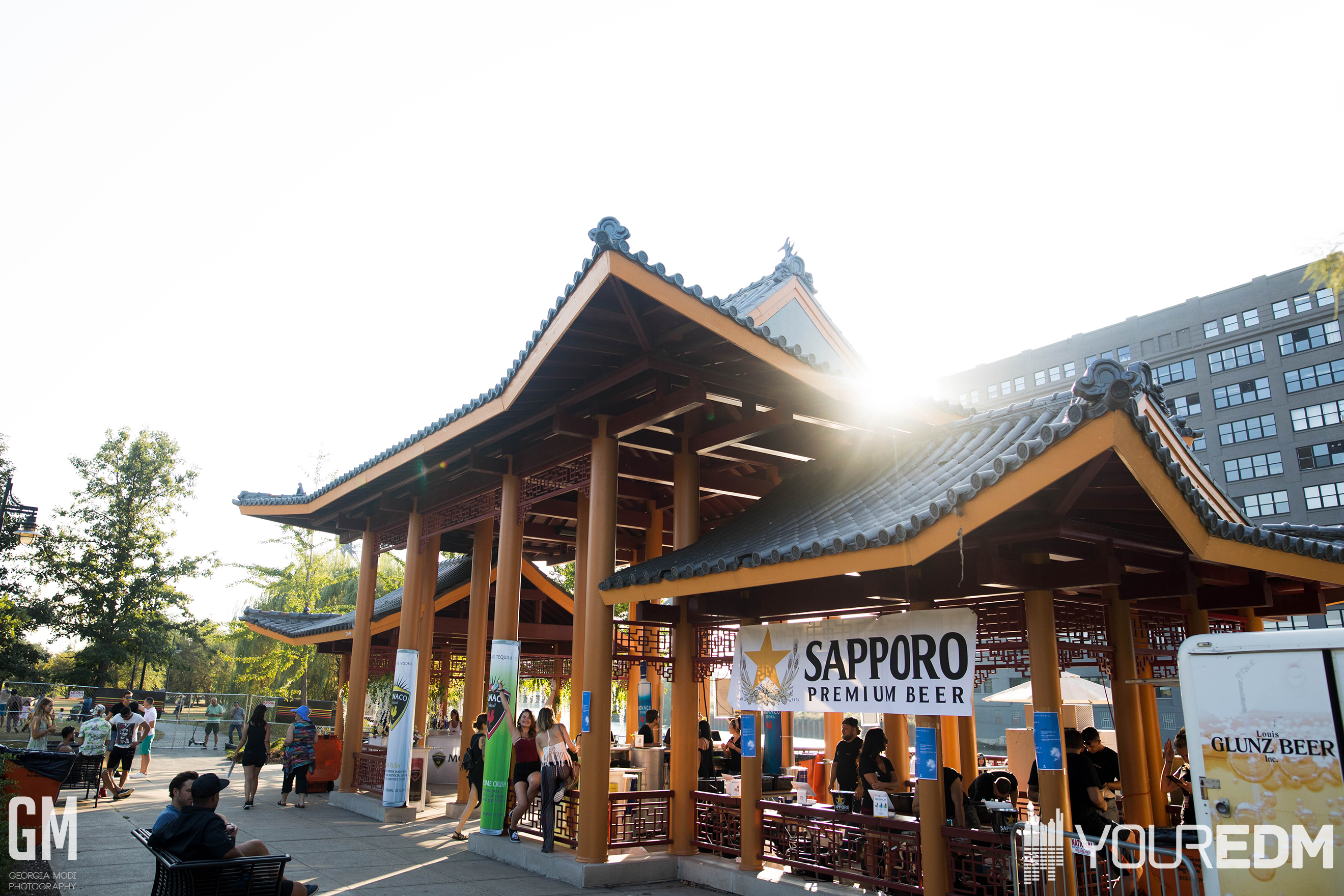 The day was hot, the sun was blazing but that didn't stop people coming out in waves to enjoy the spectacular views of the skyline and the carefully crafted aesthetic of every Lee Burridge party. With part of the park situated underneath a bridge overpass and the stage being erected right next to it, people were able to dance without a care in the world, or worry about getting sunburnt for that matter.
The All Day I Dream lineup was short and simple which is what I liked, each artist was able to play for an extended time and really hone in on the musical journey they wanted to take attendee's on. Lauren Ritter, an artist on the ADID label, was who kicked off the party right at 2pm, she was then followed by Lost Desert, and of course finally to round out the night Lee Burridge took to the stage at 7:30 to bring it home.
In case you weren't able to make it to Chicago or perhaps any of the other stops than don't worry, you can get some of your musical fill by listening to the All Day I Dream 'Summer Sampler 2017'. Don't forget to check out some of the select photos from the day as well, you can find those just passed the playlist below.
You can see the full album on Georgia Modi Photography.