The Krewella girls are ALL about their fans, so it shouldn't come as a huge surprise that they gave out their new track "dead af" a day early, but the method is what makes this promotion pretty cool.
They posted a phone number on Instagram with the caption "trick or treat?"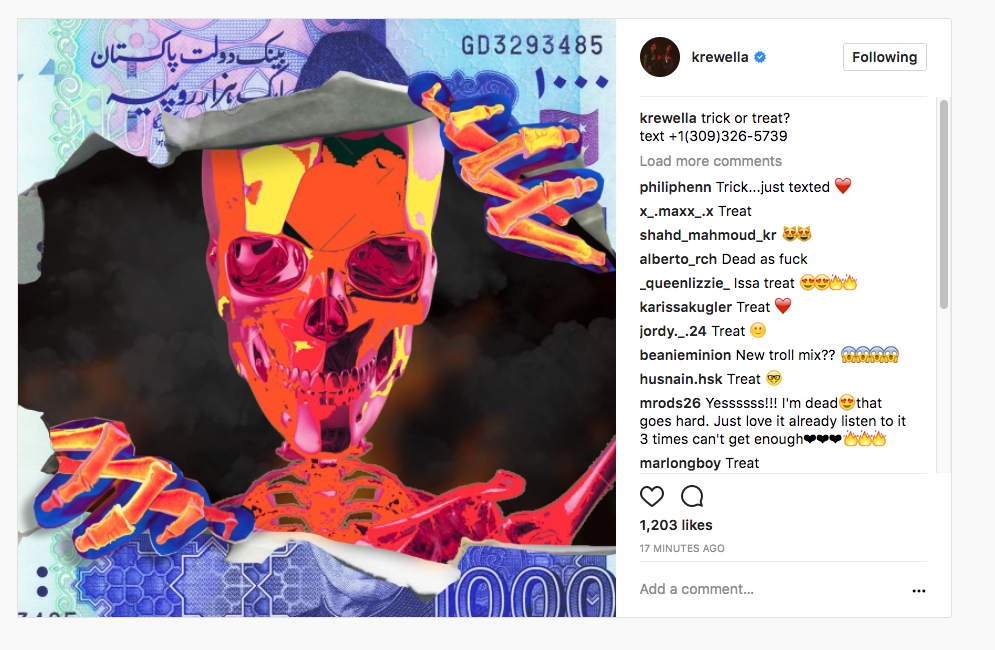 Text the number and ask for a trick, and you get a treat! The new song…
"Dead af" is now officially out featuring more of the Yousaf sisters' vocals and some pretty hard beats. It would be easy to call this track more hip hop than EDM. Check it out for yourself below, and be sure to catch Krewella on the last month of their New World Tour!