Marshmello is in the midst of dropping his next album, Joytime III. With a confirmed collab from TYNAN on the way and a new track out with A Day To Remember, it looks like this one is going to be a bit more bass-heavy than the previous two iterations. Still, 'Mello never hits pause and it looks like we're getting his collaboration with Cardi B soon, as well.
Cardi has already all but confirmed the collab's existence on her own, but the last we heard of it was in April. Now, during his residency at KAOS in Las Vegas, Marshmello posted a story to his Instagram captioned, "Ready for our smash @iamcardib." He was playing her track with DJ Khaled and 21 Savage, "Wish Wish," at the time.
It's unclear if this collab will be a part of Joytime III or his hip hop album, which he's also teased in the past.
Either way, Marshmello keeps pumping out the content and the masses will keep eating it up. Stay tuned for this one, probably coming very soon.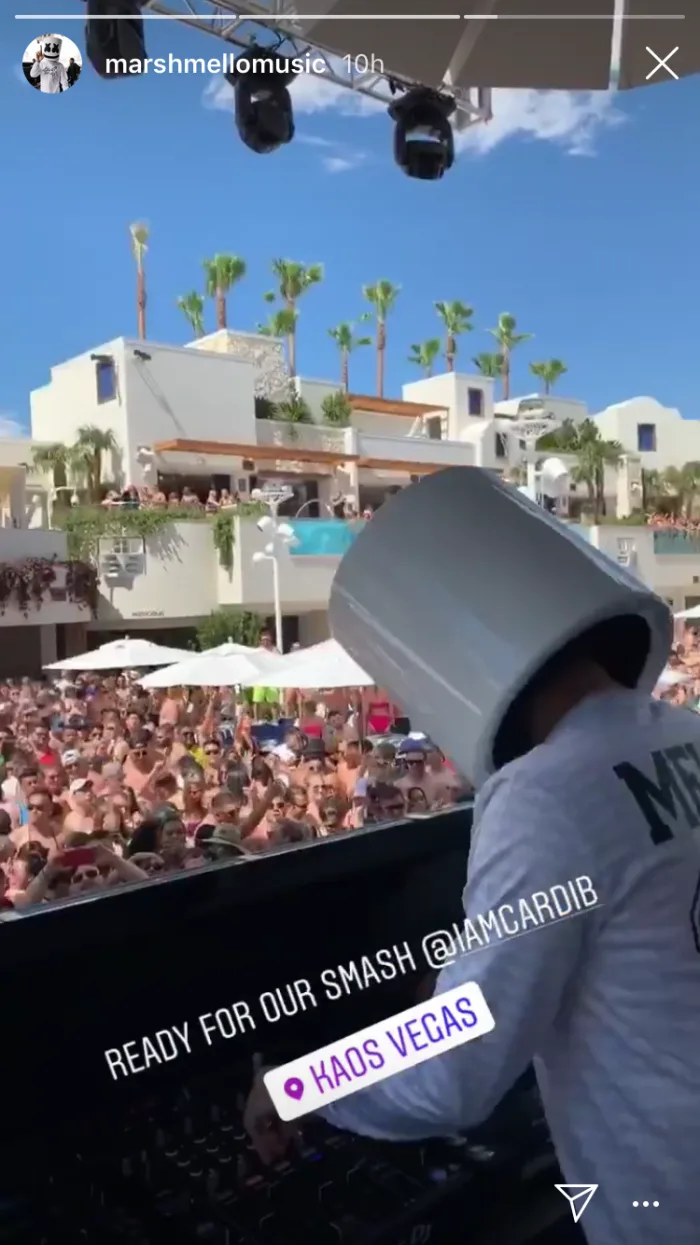 Photo via Rukes.com