In our next installment of Shifting the Spotlight, we would like to shine the limelight onto bass monster and dance floor destroyer Reid Speed. Reid Speed has been a massive influence on bass-heavy music by being at the forefront of the multi-genre movement. For over a decade, Reid has been DJing as well as producing, and has since founded two record labels, Play Me Records and Play Me Too. In her interview, Reid discusses how the sudden boom of EDM in America has changed the scene, how children can thrive from technology, what her favorite Broadway Musical is, as well as numerous other topics. Reid Speed is an artist that proves women and men alike belong in this scene, that women are not just visitors behind the booth, and that if you just "work smarter than the next guy", you can accomplish anything.
Be sure to check out Reid Speed's soundcloud and enjoy some bass while perusing her interview!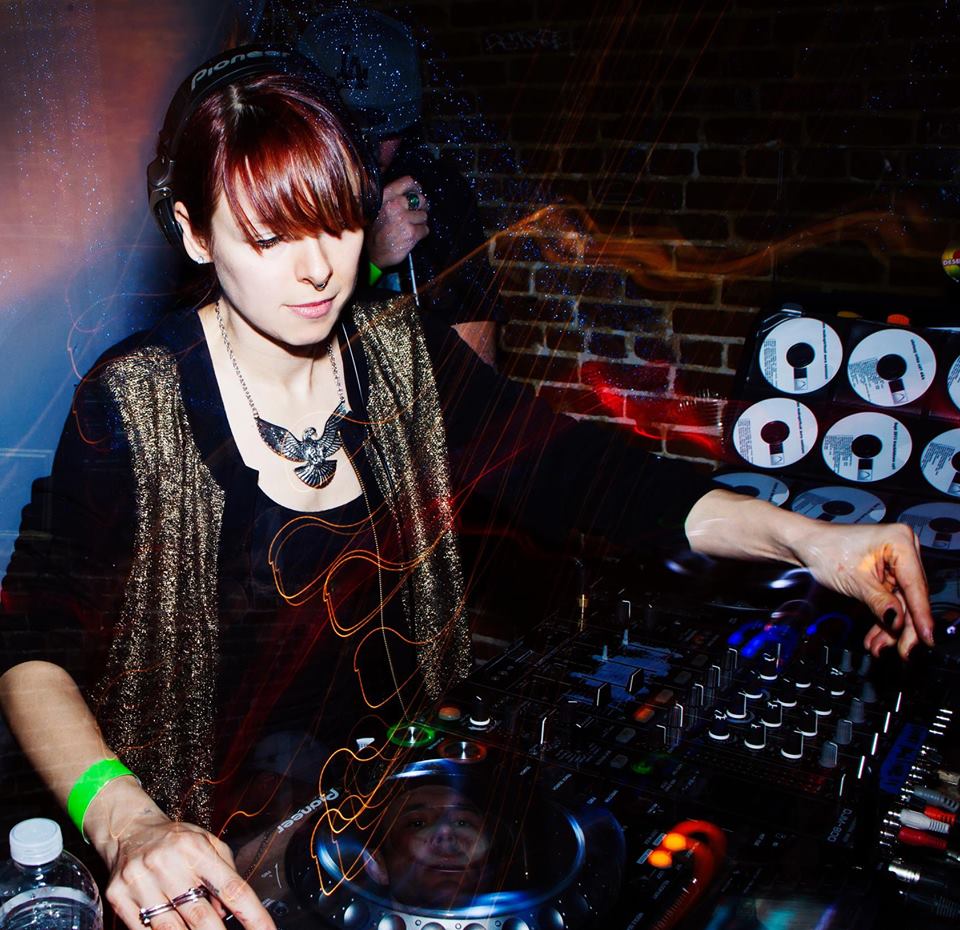 How did you start in music? How old, what instrument? Formal training?
At age 4 I started playing violin, at 8, piano, at 17, turntables.
Who are your greatest musical influences?
I have so many influences, from old stuff like classical music, to The Doors, Nirvana, Metallica, to sample pioneers Negativland, to drum & bass artists like Andy C, Noisia & Pendulum, to all the amazing up & coming producers just starting out, the world is teeming with inspiration.
When/Why/How did you start DJing/producing? Who got you into the music?
I started DJing after saving up enough money to buy turntables, 2 years after attending my first rave, from which point I was hooked on the idea that I could make a "live mixtape" for hundreds or thousands of people at once. I had been making mixtapes for my friends since childhood, but seeing a rave unfold in real time changed my entire direction in life.
What is your favorite track that you have produced?
Probably "To The Sky" with FS.
Christmas or Halloween? Why?
Halloween because CANDY and COSTUMES.
Who is your role model? Who was your role model growing up?
My biggest dance music role model is Andy C. He started out in the business young, quickly established himself as a top DJ and great producer, started an amazing record label that kills it to this day, and still remains as one of the best DJs on the planet, all while being a totally down to earth guy. One of my role models growing up was Kurt Cobain, but that didn't end well. His untimely demise was one factor in me being drawn away from alternative rock and into the rave scene.
Live performance or studio time?
2 hour multi-genre DJ set!
If you could hire ANY vocal talent, from any era or genre, for a big name commercial release opportunity, who would it be, and what style of track?
I'd love to resurrect Kurt and Jim Morrison and get them both on a drum & bass track.
Think the term 'Music Icon", what name immediately pops in your head?
Jay-Z.
What has been your biggest challenge as an artist?
To stop hating on myself as a producer.
What piece of advice would you give to aspiring female DJ/producers?
Work smarter than the next guy!
What piece of advice would you give to aspiring male DJ/producers?
Work smarter than the next guy!
EDM has really boomed in the United States, especially over the past 5 years. How do you feel about this rise in popularity? Do you think the bubble will burst, or that EDM is here to stay?
I am happy to see the explosion in popularity, although that absolutely changed everything about the scene, turned it 180 degrees. Dance Music as an underground culture used to be a safe haven for those who didn't fit into the mainstream to have a refuge for our weirdness. Now, most of it is populated by the kids we once sought to escape from. The fringe will need to redefine itself and start a new movement. But I think EDM will remain a format in popular music just like hip hop has.
Beer, wine, daiquiri, bloody mary, whisky & coke, or water?
Water.
With your experiences thus far, what about the music industry "grinds your gears"?
My #1 gripe is that people constantly choose hype over substance.
If you could eradicate any social institution (sports, religion, entertainment, etc.), what would it be and why?
I would love to take the trillions of dollars people waste on watching other people play games (sports) and use that money to improve education, healthcare, and infrastructure. Use it to teach people to live in healthy ways, to eat right, to take care of their minds and bodies and each other. Why not go outside and PLAY SPORTS? QUIT WATCHING, START DOING!
Hiking in the Rockies or sunning in Cabo?
Hiking.
On DJ Mag Top 100 DJs, there were only 3 female-led acts listed, none of which were in the top 10. Why do you think there are so few female DJ/producers? How can this be changed?
Producing complex dance music is hard, and the act of nerding out in front of a computer simply does not appeal to as many women as it does men. There are plenty of women making serious moves, and plenty being recognized for the moves they are making. I'm not sure there is an urgent need to change this, but if there is, women will be the change we want to see…
Nicole Moudaber recently suggested that if young girls were given different toys to play with as children, such as what their male counterparts are playing with, they might become more encouraged to experiment with DJing. Do you agree with this? How do you think the toys children play with could affect them as adults?
I think when kids are given technology as early as possible they will thrive with that technology and do amazing things with it, and change the way everyone else can and will use the technology…irrespective of gender.
Do you ever plan on settling down and starting a family? With the grueling lifestyle of a DJ, how would you make this work?
I feel like I have built an amazing family of artists, but I do not personally have an interest in procreating.
Do you think physicality and sexuality plays into the competition of arising female artists? How can this affect the successes of talented artists? Do you think it's the same for males?
No, no, and no.
Have you ever felt as though you had to be 'careful' with your image as to not be targeted as a 'sex' symbol?
No, LOL.
Best musical ever?
CATS (duh).
If you missed our debut of Shifting The Spotlight with Chiara Benelli, check it out here.