After announcing the cancellation of all future shows, Avicii has slowly been replaced at his already scheduled events for the rest of the year. With Kygo making the cut to replace Avicii at TomorrowWorld, fans have been wondering who would be replacing him as headliner for Insomniac's upcoming Escape: Hallows' Eve event.
Earlier today, CEO Pasquale Rotella announced that Armin Van Buuren would be the one closing out Saturday night: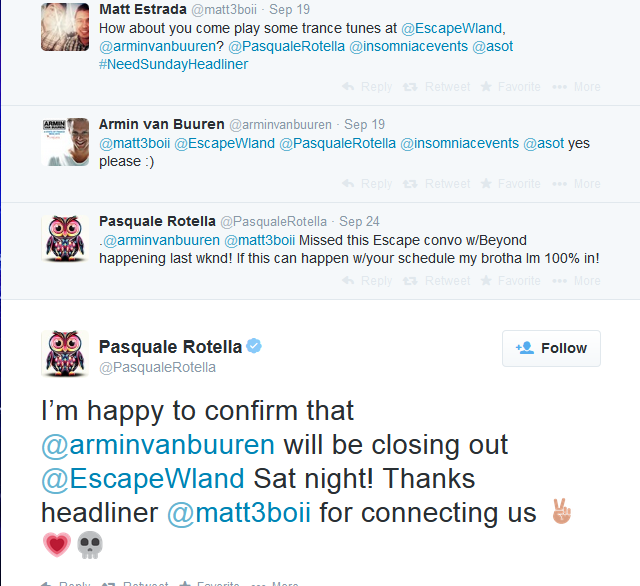 With no news on the well being of Avicii and festival season drawing to a close, we can only hope he is recovered by the new year.
Make sure to keep up to date and follow Escape: Hallows' Eve below:
https://www.facebook.com/EscapeAllHallowsEve