Accessorize
It's all in the details! Accessories are what tie your outfit together and completes the whole look. If you're going to be a cat you can wear anything, but don't just put on cat ears. Get creative and add a cute collar or bow tie and a tail to your outfit to tie it together. This gorgeous costume consists of only five things: a corset, booty shorts, thigh highs, cat ears, and a collar. It could be a cute outfit just the ears, but the hosiery adds a sexy touch and the collar finishes off her look perfectly.
A popular go-to Halloween look gets revamped with mysterious masquerade style ears and flirty accessories. Bunny costumes are usually cute, but all of her accessories change the look completely. It's dark, edgy and perfect for Halloween.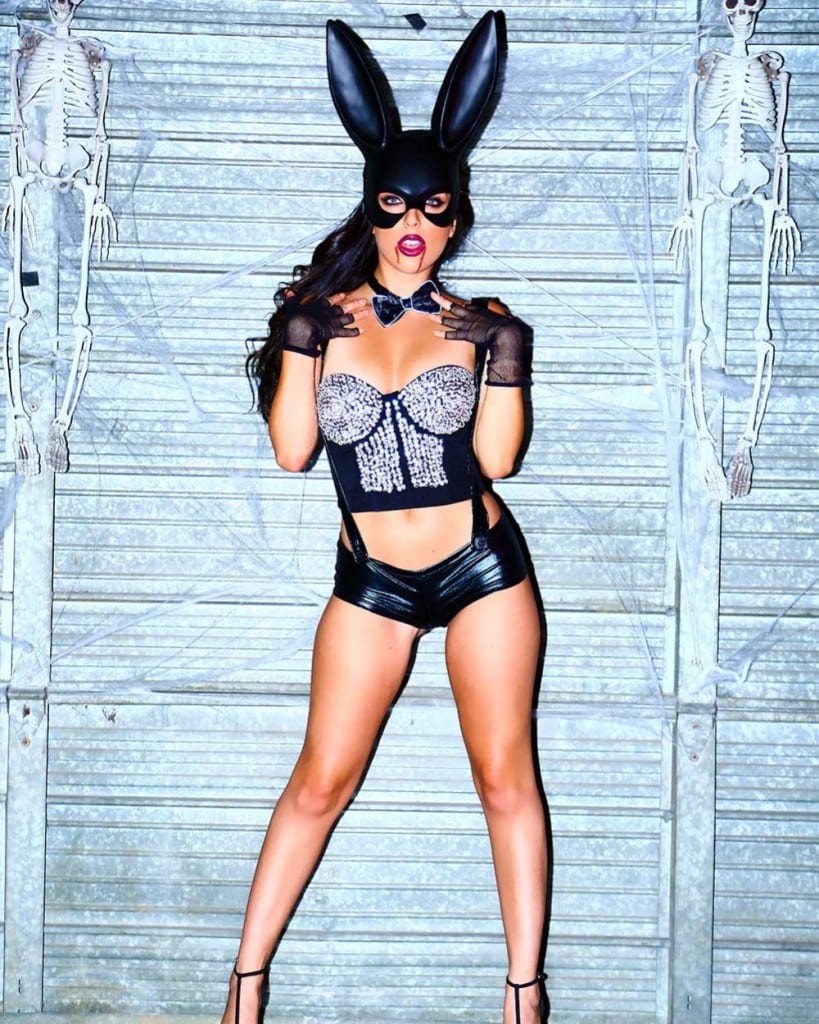 Get Glamorous 
Don't be afraid to try out new, bold looks for Halloween. There are tons of makeup tutorials online and it's always fun to experiment with different colors and techniques. Makeup can complete and enhance an outfit or even be the highlight of an outfit like this amazing fawn look. She's only wearing a pretty flower crown and a cute top so her eye liner, carefully placed spots, and drawn in nose make the entire look.
These strategically placed sequins and pearls transform her into the perfect mermaid.
For girls who don't want to put on a lot of make up, even a few rhinestone accents will complete an angelic look. Just remember to use a setting spray so your makeup stays fresh all night long!
Be Original
Get creative with all the details of your outfit. It's the most unexpected things that make it memorable. This Maleficent hair-do is incredible. With her make up and a dark ensemble, this look would be a head turner anywhere.
Amazing hair isn't the only way to get creative with your outfits. A custom made top paired with basic rave accessories is always a favorite. If a custom made top isn't your thing or you're on a time crunch, LED accessories are an easy way to add bit of fun to any look.