What does it mean to be influential as a person? Does it mean that one's actions have a major influence either directly or indirectly on a cultural movement, or on people as individuals? Can it mean to have a major influence on a larger collective concept or idea? My passion for dance music has grown exponentially over the past 10 years. Since my first introduction to DnB culture in 2005 with Sub Focus' debut EP on Andy C's RAM Recordings and Pendulum's debut album, Hold Your Colour, to watching the EDM explosion of 2010, to the diversification and evolution that house has thoroughly undergone in the past year, I've come to understand this enterprise not just from an audience member's perspective, but as a representative of its industry. Dance music is a small community, and still very young, but full of bright, passionate, and ambitious people who all share a common love for the music that's defined an entire generation.
Growing up on television sets and being backstage at live broadcasted events gave me a unique perspective on what goes on behind the scenes of the entertainment industry. It gave me a deep appreciation for not just the individuals you saw on TV and in films, but the cameramen, the producers, directors, the production assistants, and the agents, who are the people who make up that facet of entertainment. Electronic music is no different, and as with any sector of entertainment, it takes an entire crew and community who share a common love for their industry to put on a great show. But what separates electronic music from other segments of entertainment is just how young and accomplished a vast majority of the industry is. Not even 30 years old and there are absolute powerhouses in our industry. Many of whom get the credit they so rightfully deserve, though there are many who don't and remain hidden behind the spotlight, though their influence can be sensed like gravity: unseen but undeniably felt. This is why I wanted to put this story out… to highlight and give focus to the people who have put their heart and soul into building a positive musical environment and setting a genuine example for what it means to work hard and to be influential and young. We asked these groups and individuals what they believe it means to be influential so that their words may inspire others. These are (in alphabetical order of company / last names) the 30 most influential individuals under 30 years old in the dance music industry.
This piece is dedicated not only to the artists who make the music, but the agents, talent buyers, managers, labels, crew, video and audio, lighting, security, the CEOs, the assistants, and most importantly the fans, and to every person who works hard to make this industry what it is and shares a true, common love for dance music… you are the true influencers of our generation.
Listed in Alphabetical order
3rd Brain Mgmt / Jake Udell / Nathan Lim
TH3RD BRAIN is a team of driven 20somethings that have assembled one of the most eclectic artist management portfolios in the business. From their platinum record first client Krewella, they launched Grammy nominated ZHU and picked up the legendary ATB and genre-defying Pegboard Nerds in a short two years. However, insiders at the company inform us that they have plans to expand beyond dance music.
As a team, we pride ourselves on three commandments –

I – 1+1 = 3 – Commitment to the process of creative collaboration
II – 20SOMETHING – The courage to be the voice of change
III – INTENTION – The conviction to pursue authentic artistic vision

I feel blessed to get to work with my favorite artists in the world everyday!
[Being influential] means that I get to hold the torch for #20somethings across the globe looking to make an impact in the music industry. Being influential in the music industry means that through my artists I get to bring music back to the forefront of culture.
Jeff Abel / Excision
Age: 28
Excision. The name itself presents a terrifying image- a mangled, forced extraction, quite literally "removal by cutting". It should come as no surprise that the sounds behind this name are just as filthy, brutal, and unforgiving as the namesake suggests. The true champion of bass music, Excision hails from Kelowna, British Columbia. The founder of the Rottun label, a bass music conglomerate that has shaped the sound of modern Bass music. Armed with a library of destruction and filth, Excision has time and time again tested the limits of electronic music with vastly different styles and DJ sets that encompass a full range of genres.
I've just always given 100% of myself into everything I do. Hearing Dubstep in 2004, years before anyone in North America had even heard of it, I threw myself into learning how to produce and made it my mission to "make it". After I had spent several years slaving away with countless hours in the studio, most people doubted that Dubstep would go anywhere, here we are 10 years later and bass music has made a global impact, changed dance music culture and found its way into pop culture as well.

My approach hasn't changed however, I'm still just trying to make heavy electronic music that has sick sounds and hits hard, regardless of tempo or a specific drum pattern. It's a vibe that guides me, and has gotten me to where I am today.
Danny Bell [HARD]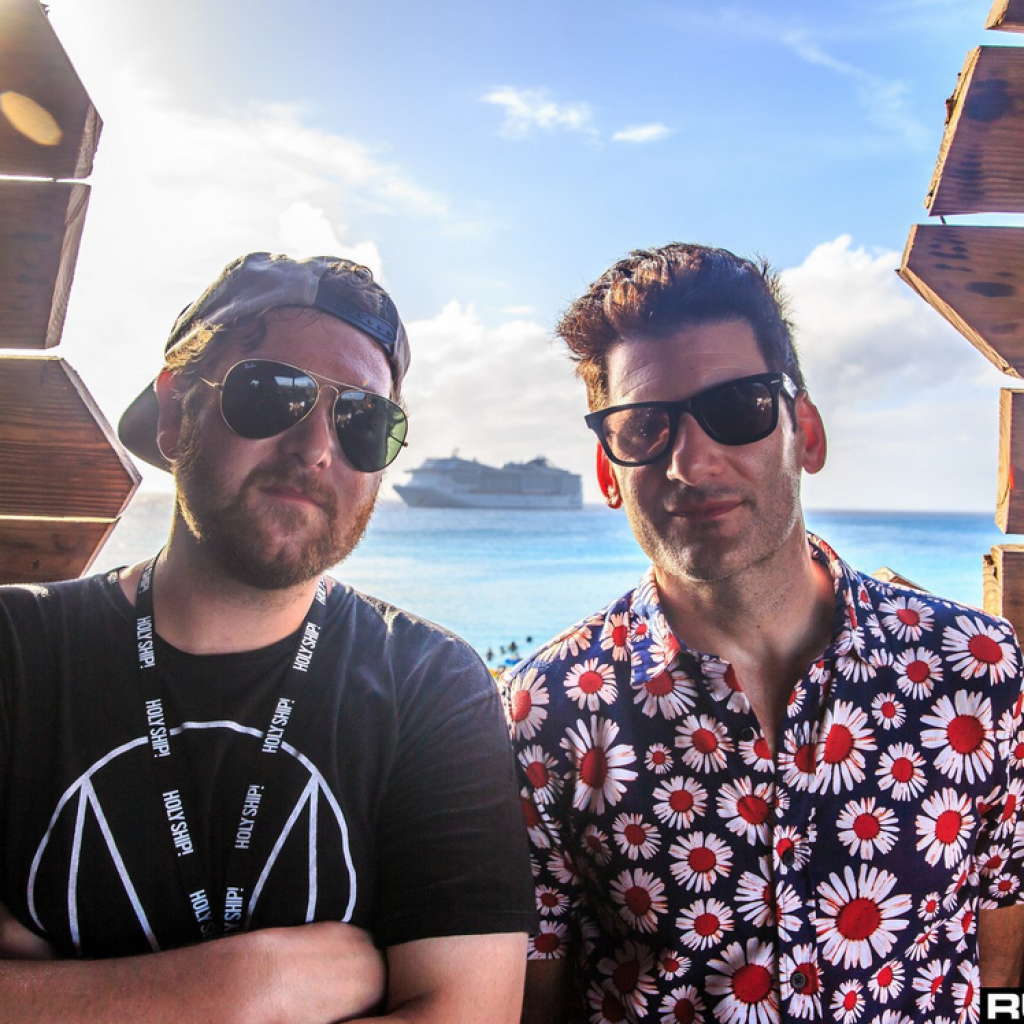 Age: 25
Danny Bell is a talent buyer for HARD Events, the Los Angeles based promoter responsible for producing HARD Summer, HARD Day of the Dead, Holy Ship! and the new Go HARD National Tour. Danny has been working at HARD under CEO Gary Richards for 4 years, and has also served as the company's Director of Marketing during this time. Since HARD's Acquisition by Live Nation in 2012, Danny has been on the marketing teams for national arena tours featuring acts such as Swedish House Mafia, Armin Van Buuren, Avicii, and Kaskade.
It's awesome! I love music and more than anything I love helping artists I truly believe in take their careers to new heights. One of my career highlights was watching RL Grime absolutely kill it on the main stage at HARD Day of the Dead this year – 3 years to the day of Henry's first ever festival play at HARD Haunted Mansion 2011. There's a lot of amazingly talented artists out there pushing the envelope and creating great music and it's super cool that I can help expose their music to the masses.
Diamanté Blackmon / Carnage
Age: 24
It's easy to feel the impact on every track the Los Angeles-based artist produces or remixes. With a versatile mindset and deft approach, he siphons electro, hip hop, pop, and trap into an intoxicating brew unlike anything out there. It's dirty, defiant, and diverse. Carnage embraced music at a very young age. Before moving to the suburbs of Maryland, he grew up in Nicaragua and Guatemala. It gave him an international consciousness and perspective at a young age that would
pervade his art. In order to get through long car rides with his mom, he'd make mix CDs of everything from Kanye West to Michael Jackson, and they'd listen to them together. It was with mom's encouragement that he began actually building his own tracks.
He recalls, "It's funny because one day my mom was like, 'Why don't you make your own beats?' I'd never thought of it before, so she bought me Fruity Loops. From there, I just got hooked."
He carved out a sizable local following in Maryland, slinging independent mixtapes and solidifying an online presence. Niles from The Cataracs actually stumbled upon his MySpace page and immediately became a fan. Their correspondence turned into a creative partnership and led to Carnage's signing with management company Indie-Pop. There's nothing quite like seeing Carnage live. Every show explodes based off his hyperkinetic energy and formidable presence. He's rocked stages at Electric Daisy Carnival, Coachella, Tomorrowland, TomorrowWorld, Life in Color and many more.
"I'm a big black guy who loves to rage," he chuckles. "I'm not what you expect. I feed off the crowd and go for it."
That's why Carnage's impact will be felt for a long time to come.
It's very humbling to know that people look at me as an influential person. I started off being a mixtape DJ – just combining a bunch of songs I liked and selling them during lunch in high school. Now that I have more ears to spread good music to that makes me happy.
Cody Chapman [AM Only]
Age: 26
After working as a promoter in Eastern Canada from 2006-2009, Cody started an independent management & booking agency out of Toronto. In 2011 Cody began working with AM Only, where he currently oversees a diverse and forward roster including such artists as Bakermat, Cyril Hahn, Destructo, DJ Snake, Gorgon City, Robin Schulz, Ryan Hemsworth, Shiba San, Tchami, Zeds Dead, & many more.
Being influential as an agent means guiding exceptional artists to actualize their dreams & ambitions, and to do so with integrity. And in doing so, impel the best promoters to see and support outstanding talents and sounds (both proven and not), to move things forward, and to effect the musical climate of the day.