The largest American electronic music festival, formally known as the Electric Daisy Carnival, is finally among us, and all of us jealous sad boys who couldn't get tickets have only option to cope: eat popcorn and watch the live stream. Featuring artists such as Above & Beyond, Flume, Kaskade, and recently added Dillon Francis, EDC 2015 is definitely one you'll wanna keep an eye on for hours on end.
If you're feeling adventurous, there's even a live stream drinking game that'll surely make you blackout. Regardless, you can watch the live stream and rage at home to your favorite DJs here.
It will start as soon after the gates open at 8:30 P.M. (PST), and finish at the end of each day at 5:30 A.M. (PST), but they've only released the list of DJs scheduled to be streamed without their actual set times.
Listen to Electric Daisy Carnival Las Vegas 2015 live sets: HERE
Electric Daisy Carnival Las Vegas 2015 Live Stream:
Day 3
Day 2 (re-broadcast)
Electric Daisy Carnival Las Vegas 2015 Live Stream Schedule

Day 3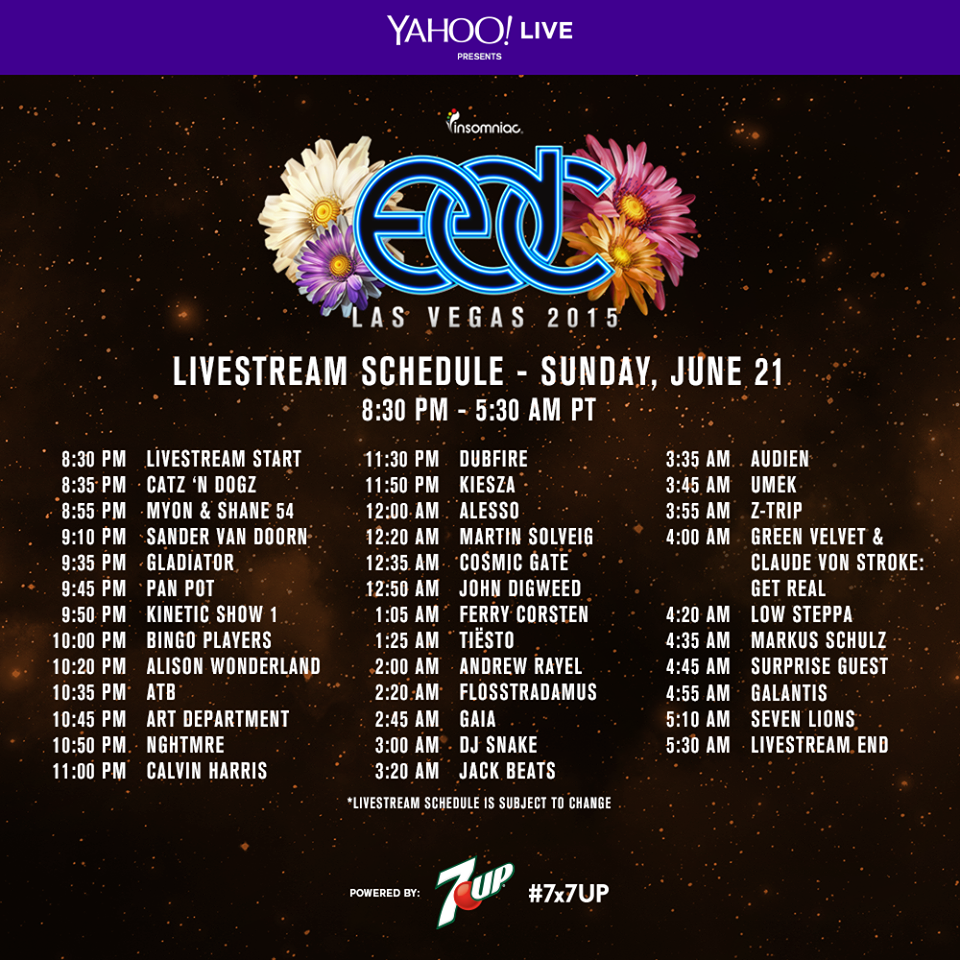 Day 2

Image Source: Doug Van Sant