The notion of finally having the chance to attend Electric Forest had me giddy for weeks. I had heard of the incomparable beauty of Rothbury, Michigan's lush landscape, but looking back on it, I really had no idea what I was getting myself into. This unique, illustrious festival held an estimated 45,000 people, and created an unbreakable sense of unity in a camping-only environment. There was a reason I was willing to make such a psychotic drive from my hometown.
After the seemingly unending 45 hour trip from Los Angeles, I sprinted from the interminable line of cars to the front gates, praying that I would make it in time for my first interview. As I passed the main stage, otherwise known as the 'Ranch Arena,' I took a second to indulge the blissful juxtaposition of this vast, woodland-laden emptiness and the horde of festival-goers that were about to inhabit it. Little did I know that this four-day music event would utterly change my outlook on life.
I drove up with three strangers in an attempt to save some smidgeon of cash, and was taken into one of their campsites upon arrival, as I didn't really know anyone that was attending the festival. With an instantaneous acceptance and incessant care over me, their influence as a 'Forest Family' measures as a microcosm of my life-changing experience. One of my new friends – who I now plan on going with to several other festivals – unknowingly depicted this leitmotif perfectly. He said, "I come for the conversations first, the people second, and the music third." Obviously the music is a tremendously essential part of the equation, but the majority of Foresters prioritize being the best person they possibly can over the awe-inspiring performances.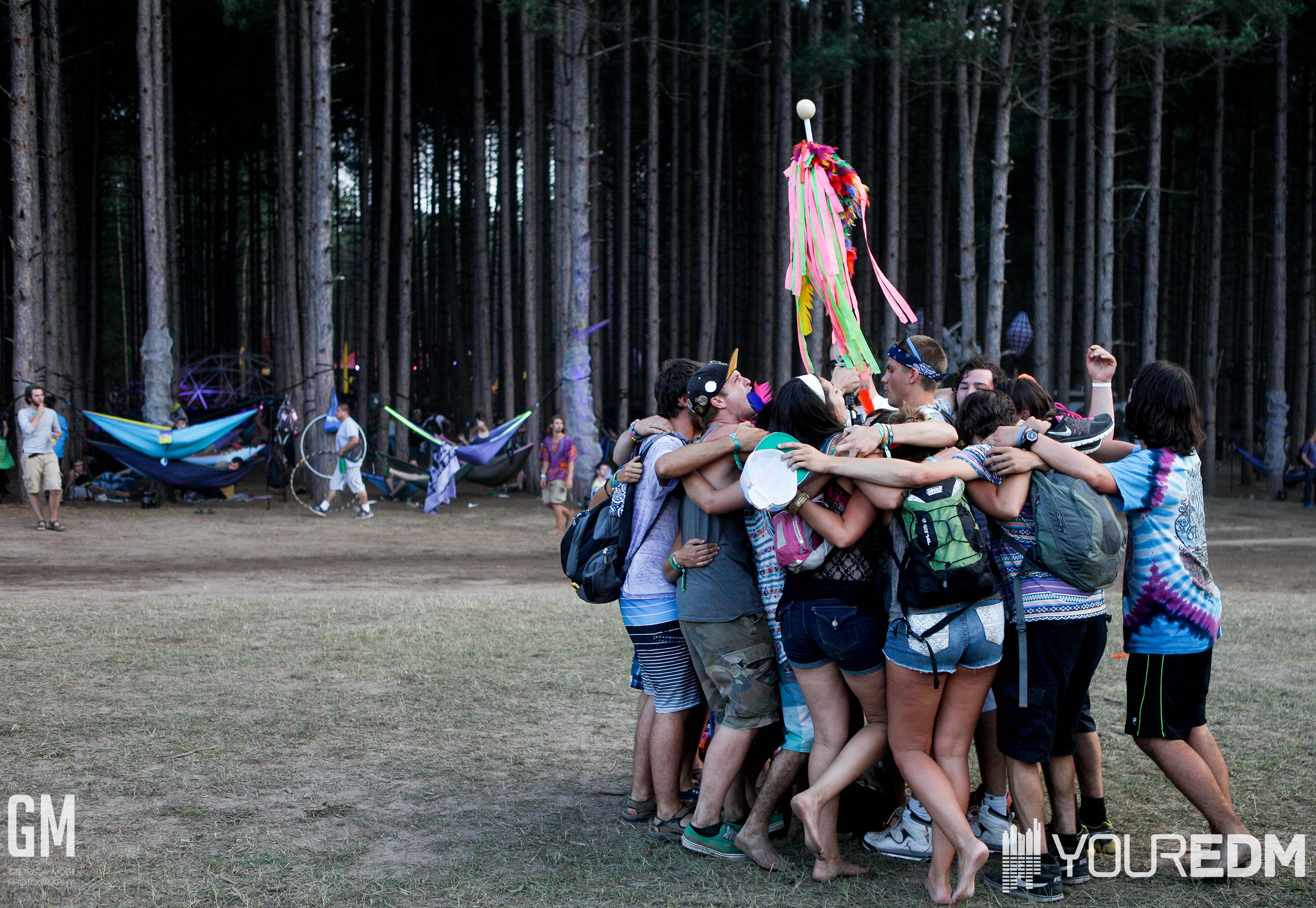 Of course, the music had an extremely incredible impact as well, and my job wouldn't be complete without divulging all its glory. There was music for fans of every genre, as my schedule had me going from Slow Magic to Edward Sharpe & The Magnetic Zeros, and from SNBRN to Phantogram. Moreover The String Cheese Incident, an improvisational cover band who actually brought Skrillex up on stage for a quick diddy, performed the final three nights on the main stage for a total of 11 hours. Being a die-hard electronic music fan, however, I found euphoric solace in seeing some of my favorite producers. My favorite sets of the entire weekend had to be Snails and Lido, in no particular order, as they forced me to lose my mind in very different ways.
Snails opened with his vomit-inducing original "King Is Back," and slowed it down noticeably for added effect. The French-Canadian, angry-face legend dropped a slew of classic throwbacks, including Apashe and Oski's remix of the Backstreet Boys, along with an endless supply of trap and wubby bangers. Lido provided a more versatile approach – not to take away from Snails' pronounced talent – as he layered his alluring tracks with a live keyboard, electronic drum kit, and vocoder-equipped microphone. Needless to say he performed by his lonesome on all three. Among many other goosebump raising tracks, he serenaded us with his original "I Love You," and had the crowd belting the lyrics to his remix of "Ain't No Sunshine."
The four-day weekend wouldn't have been complete without a showing from some of the most legendary EDM producers. With mind-blowing performances from the likes of Skrillex, Big Gigantic, Bassnectar, Flume, Mr. Carmack, and many, MANY more, I never found myself at a set in which I wanted to leave. The reason this post has taken me a little over a week to write, however, is due to the immense impact of Electric Forest's cooperative environment, and my ceaseless desire to convey its perfect virtue. If you want to become a better person and help those around you, Electric Forest will help you take another step on the journey of truly finding yourself.
Photo Credit: Georgia Modi Photography
Check out the full album of photos here!