You can always count on Sennsheiser to make quality audio equipment. The German tech company's headphones and recording tools have been trusted by many DJ and engineers for decades, so it should come as no surprise that they've upped their game by creating the best headphones in the world – again.
In 1990, Sennheiser unveiled Orpheus, a $16,000 pair of headphones that came with their own tube amplifier. The company only manufactured 300 pairs of these flawless headphones, and if you wanted to purchase a pair today, you'd have to drop at least $30,000 for them. But if you think that's a small price to pay for a pair of perfect headphones, then you'll really be intrigued by Orpheus 2.0.
Italian marble casing and quartz glass vacuum tubes are just two of the many lavish features of the new Orpheus model. And for good reason – they're the cleanest-sounding headphones ever made with a sampling rate of 384 kHz. Sennheiser ensures that these headphones all but erase audio distortion to deliver an auditory experience unlike anything you've ever heard (literally). If you have a handy $55,000 lying around you can pick up a pair of these boys seen below.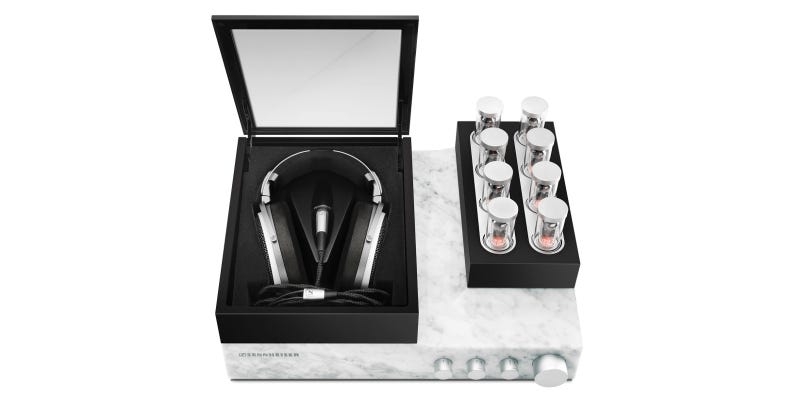 Source: Gizmodo