Every time GTA visited Philly, their performance was always better than the one before it, but they were never the sole headliners. I watched them open for Flosstradamus, at Made in America, and alongside TJR over the past year, but never on a bill where their name was solely at the top. So when I discovered they were headlining their own Goons Take America Bus Tour, excited was an understatement.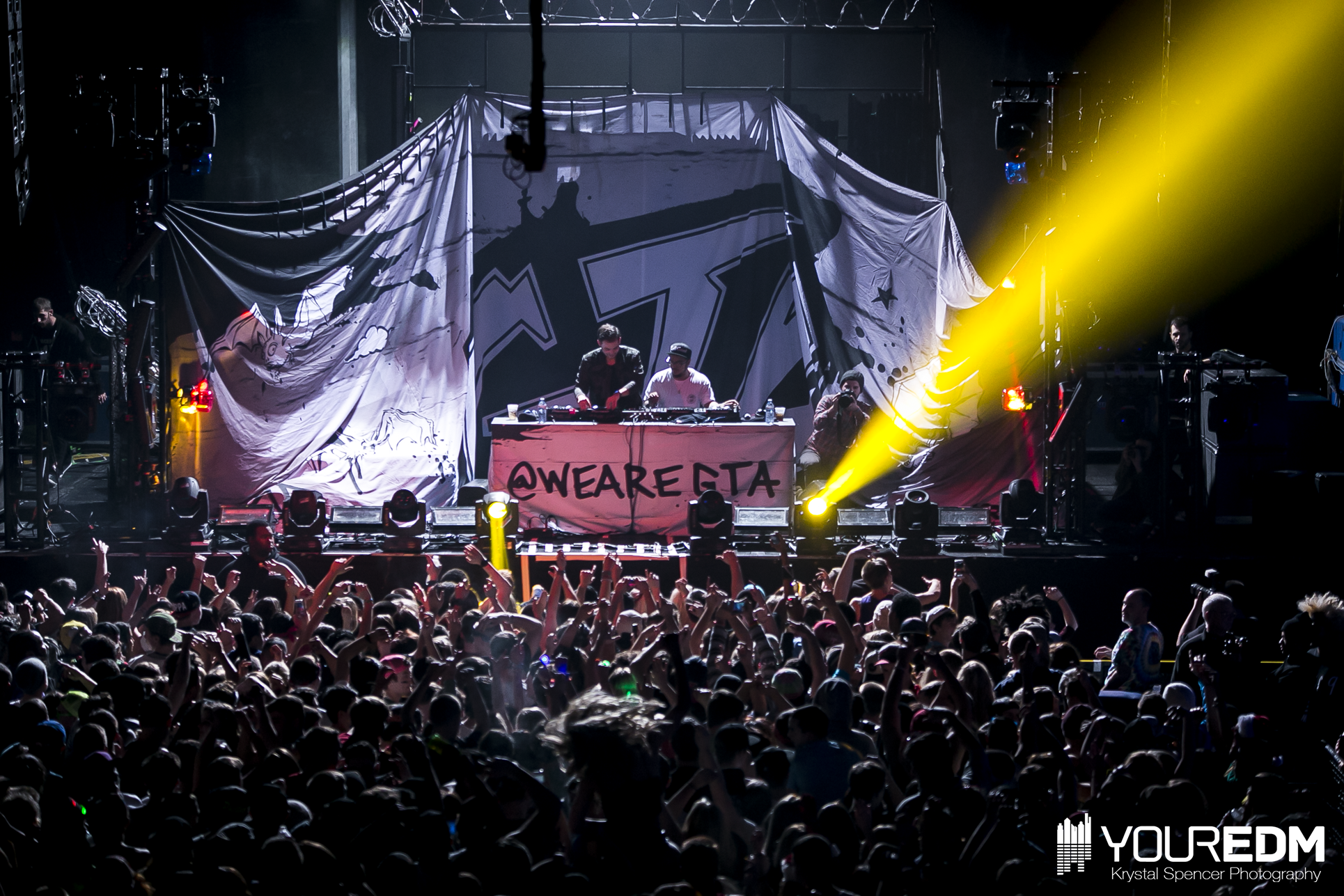 You have to respect GTA. JWLS and Von Toth were just two regular guys from Miami who started making music and didn't give a fuck about anything else. They've held a residency at Las Vegas' ultra luxe Light Nightclub and they performed Ultra Music Festival, but the fame and popularity never changed them. They're still normal (they play video games instead of throwing afterparties; Van Toth's brother is their merch guy on tour), well, except for the fact that they're now selling out shows across North America.
If you're diehard fans of GTA, then their tour is exactly what you'd imagine – a blend of multiple genres, rather than an overload of just one. After all, "Death to Genres" is the biggest mantra of their career, as JWLS and Van Toth come from a diverse musical background of trap, moombahton, bass house, and more. Accompanying them on this tour are Sweaterbeats, Hermitude, Wax Motif, and others, each of whom compliment GTA in their own unique way. What's even better is that each stop isn't exactly the same, so each show stays fresh by changing the lineup.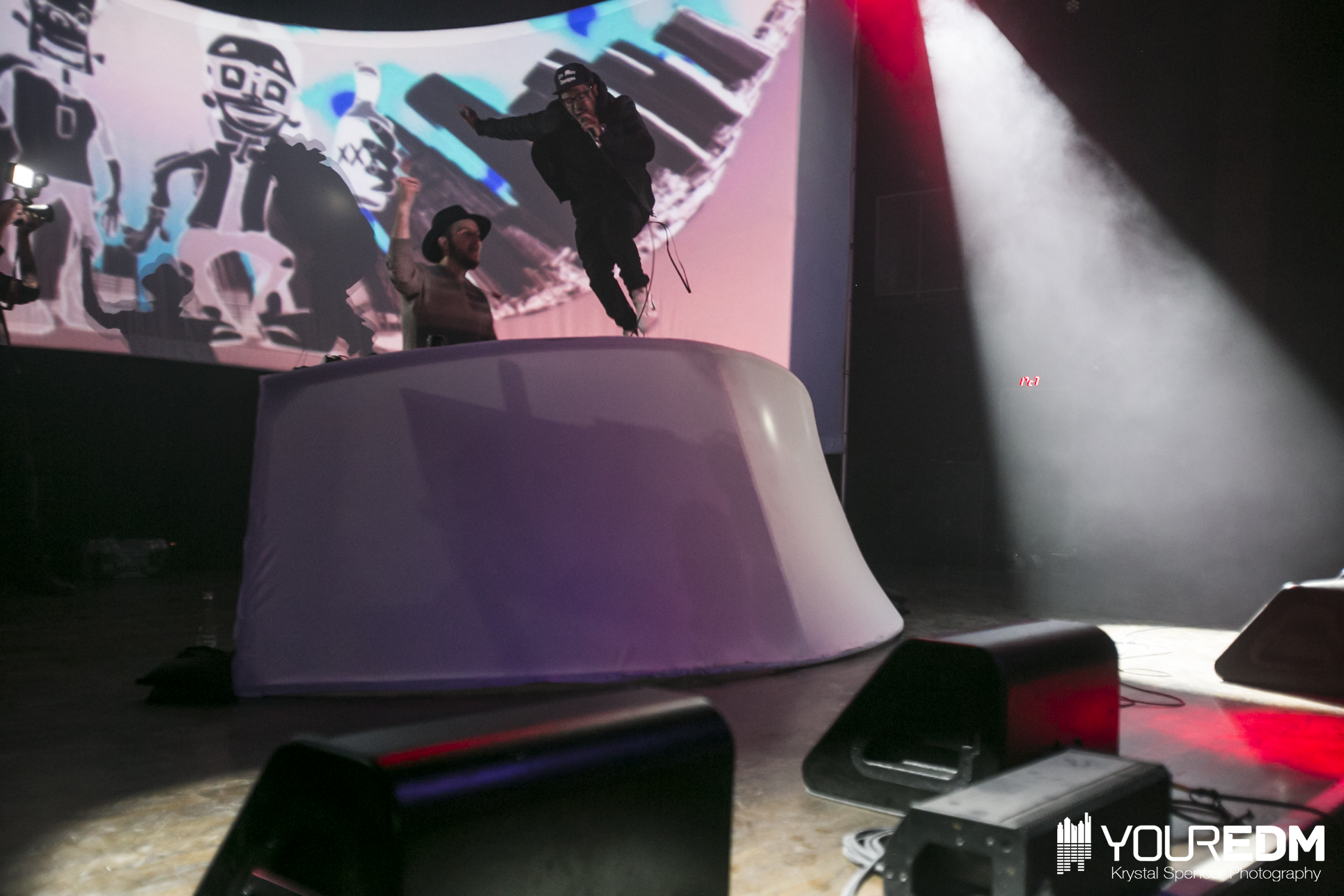 However, the most important thing to note about the Goons Take America Tour is the fact that they bring their own production with them. This odd, spherical stage design is easily one of kind, and is plain white so that their custom visuals and project across the stage. Gone are the flashing lights and big confetti drops that some other artists use. GTA choose to keep it simple, yet still entertaining, a balance not many successfully achieve. They do well to keep you stimulated, but still force you to focus on the music, which at the end of the day, will always be the most important part.
GTA just finished their Fall tour, but stay tuned – GTA will coming to a city near you soon!