With the exception of "Like A Bitch" last month, we haven't had a new Zomboy original in just about a year and a half, since the release of his debut album, The Outbreak. Now finally, in 2016, Zomboy is set to release a new EP titled Neon Grave – no exact release date yet – but we do have the first single, "Lights Out."
The track breaks new ground for Zomboy, blending a more melodic style in with the heavy dubstep that he's typically known for. The build is guaranteed to take some people by absolute surprise. Don't be afraid though, there are still plenty of screeches to go around.
Zomboy is also embarking on the Neon Grave Tour beginning at the end of March. Tickets are available now – check out the dates below.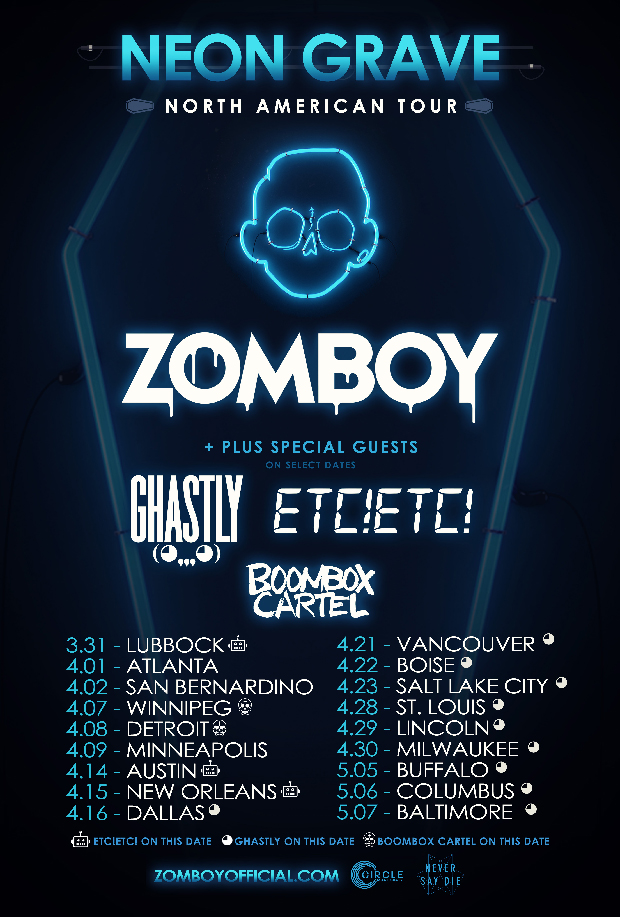 Source: Billboard