Like a moth to a flame, I was instantly hooked on Roniit and her wonderful music in 2014 when I found out about her.
She was, and still is, a beautiful and captivating person who is destined for nothing but greatness in her endeavors in our industry. She is a talented young woman, paving the way for a whole new generation of people, involved in electronic music and beyond. She can sing, produce, model, photograph, and design. She's got a fabulous sense of fashion, a new age mind and a soul filled with art. In summary, Roniit is an ethereal gothic badass who will stop at nothing to live her dreams. Oh and of course while pursuing her own adventures, she also advocates for those who need a break from the drudges of this life, as she wants the best for all who listen to her music and see her creations. I just had to take the time to interview her, as she just released a new single and a huge music video to accompany it.
Pretend for a moment I am a new listener of your music. Describe to me the purpose of your art and what your project means to you.
I feel my purpose is to help my fans cope with their pain. I've always used music as an escape from reality and I've always been drawn to darker music as it made me feel less alone when I was struggling with my anxieties. I realize many people like to listen to happy music when they are feeling down, but I am the opposite. As an artist I feel my purpose is to pass this on and do as much as I can to help my fans battle their demons.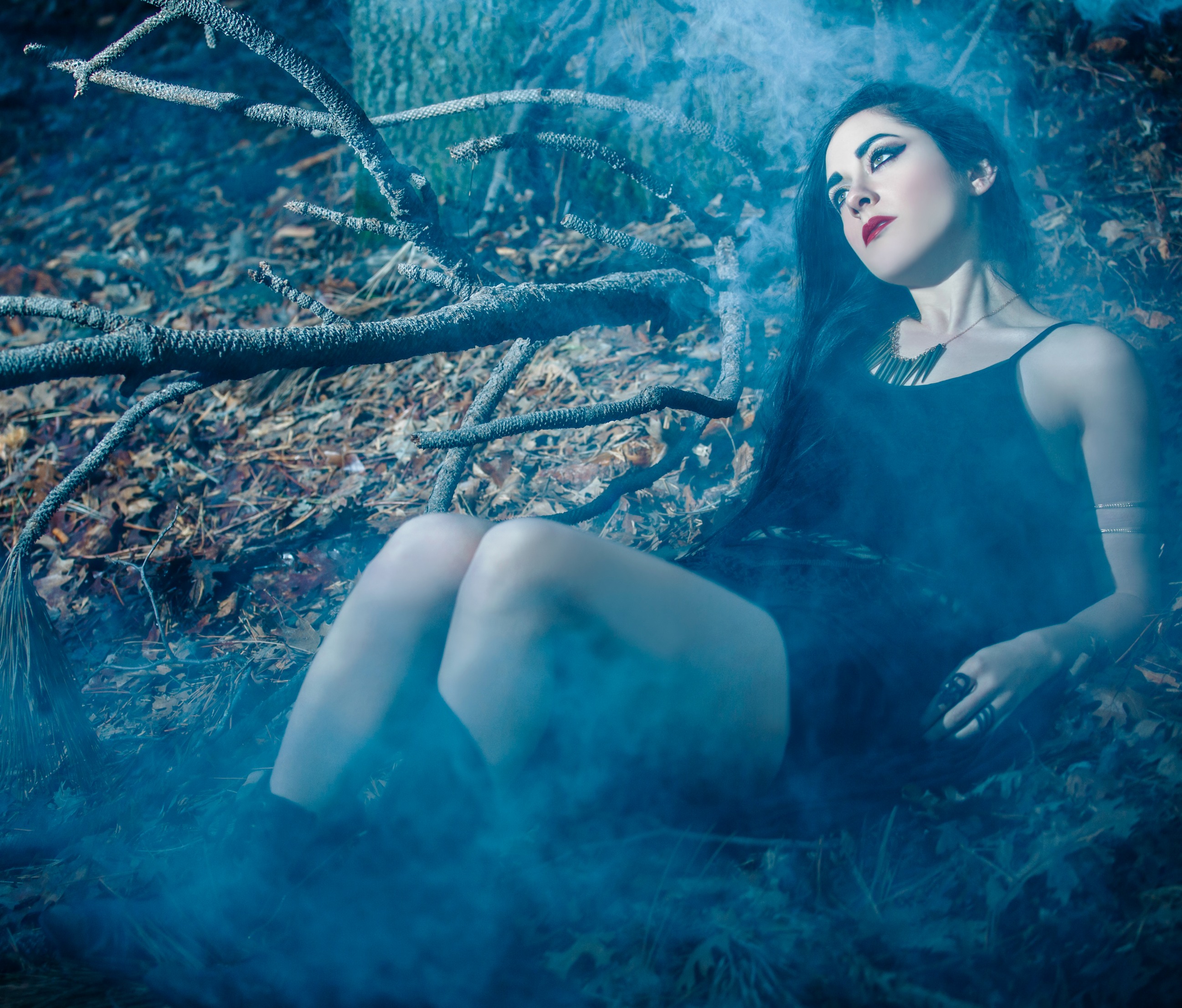 When exactly did you become aware of your wishes to pursue a life in the music industry?
When I was 16 I started a female metal band with a friend.  We had a decent Myspace following and I became passionate about being an artist.  I love every aspect of it, from making music to making spreadsheets.
You just released "Through The Night," and you have a brand new video to go with it. Tell us all about the process of this piece, and why it's so important to you.
Through The Night is an audio visual collaboration and Part 2 of a series.  This song is about denial; thinking you can revive an old relationship that is truly dead.  I wrote the story with Everett Lee-Sung who directed and edited the video and is in charge of everything visual regarding my brand.  We were brainstorming the visuals before I even wrote the song, so I was writing a song to fit a story and a video idea.  I teamed up with Trivecta to produce the track and spent several Skype sessions with him explaining that it needed to feel cold and sound like a blizzard.  I love the way this turned out, it feels more cohesive and real than anything else I've ever made.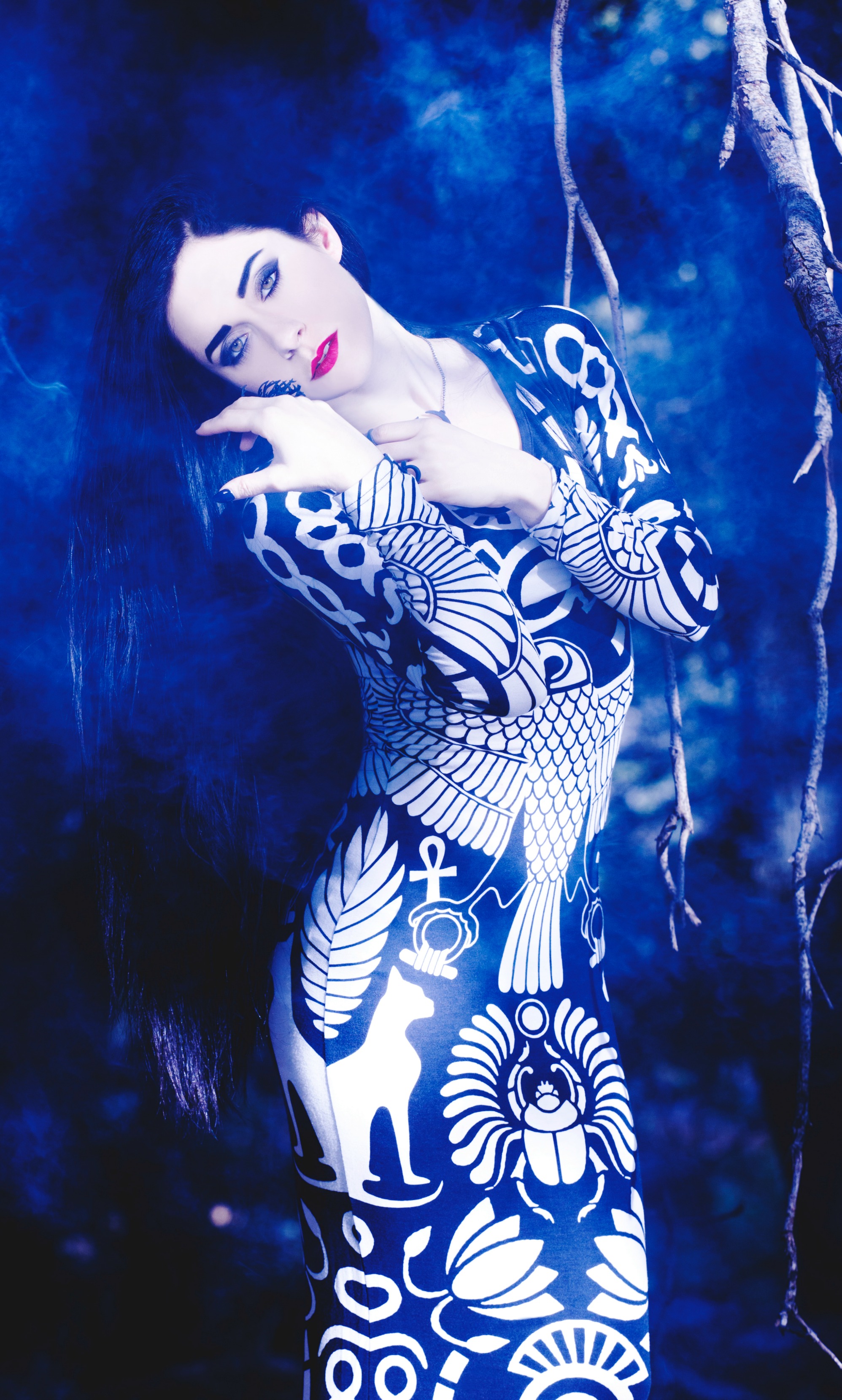 Where do you gather your inspiration from? Are there any movies, songs, artists you look to for this inspiration?
I live in the mountains outside of Los Angeles.  Every day I go on hikes to think and brainstorm.  Nature inspires me more than anything because I get to be alone with my thoughts.  When I'm able to think the best ideas come to me.  I love iamamiwhoami for her visual albums and soothing electro production.  Other artists on repeat this month include:  Missio, Nao, Crywolf, and Purity Ring. I just watched the Revenant and was amazed by the visuals and I can relate since we shot this music video in a blizzard!  I read a lot of self help books which sounds silly but they motivate me!  I'm also into a lot of occult witchy things and like to find weird poems, read tarot cards, and stare at cool goth photos.
When and how did you begin your career as a vocalist? Did it start as a hobby and grow from there, or were you involved in music and singing at a young age?
I started playing piano when I was 5 because my older sister did it and I copied everything she did. I played on and off my whole life and had an obsession with my karaoke machine. As I got older I kept going deeper into this world starting with Garageband and then slowly building a home studio to record and write my music. As I started to record my vocals I got really into creating these dense layers of harmonies and backing vocals. I derive great satisfaction from turning myself into a choir! I feel that was basically the start of my vocalist career; I found my style and producers hit me up because they needed that style for their songs.
You decided to work with Trivecta on your latest release, and it turned out to be so phenomenal. Who are some of the other people in the electronic industry you desire most to work with?
Props to Trivecta, I really believe in that guy! I've had my eye on Lucian for a while. I'm obsessed with Skrux and Sound Remedy and my all time fave is of course Seven Lions.
If you had any advice for other vocalists out there, both male and female, what would you tell them?
If you're just starting out definitely try to get some professional gear and learn to record yourself. Then put music out there, reach out to people, and work hard! If you're approached to do a feature on a song actually decide if you like the song; don't base your decision on social media numbers. Sing the songs that make you feel something!
What is coming next for you? 2016 has been a huge year for you already, so I am certain there must be more amazing music from you in store.
I have a few songs about to come out that were produced by Varien! I also have tons of music videos in the works, a new live band that I'm playing shows with in Los Angeles and some cool photography collaborations. I also had this crazy breakthrough after months of intense writers block and wrote the best song I've ever written in my life…I'm now in the production phase on that one and super excited about it. On top of that I've been working on a few EDM vocal features but I can't reveal any of those yet!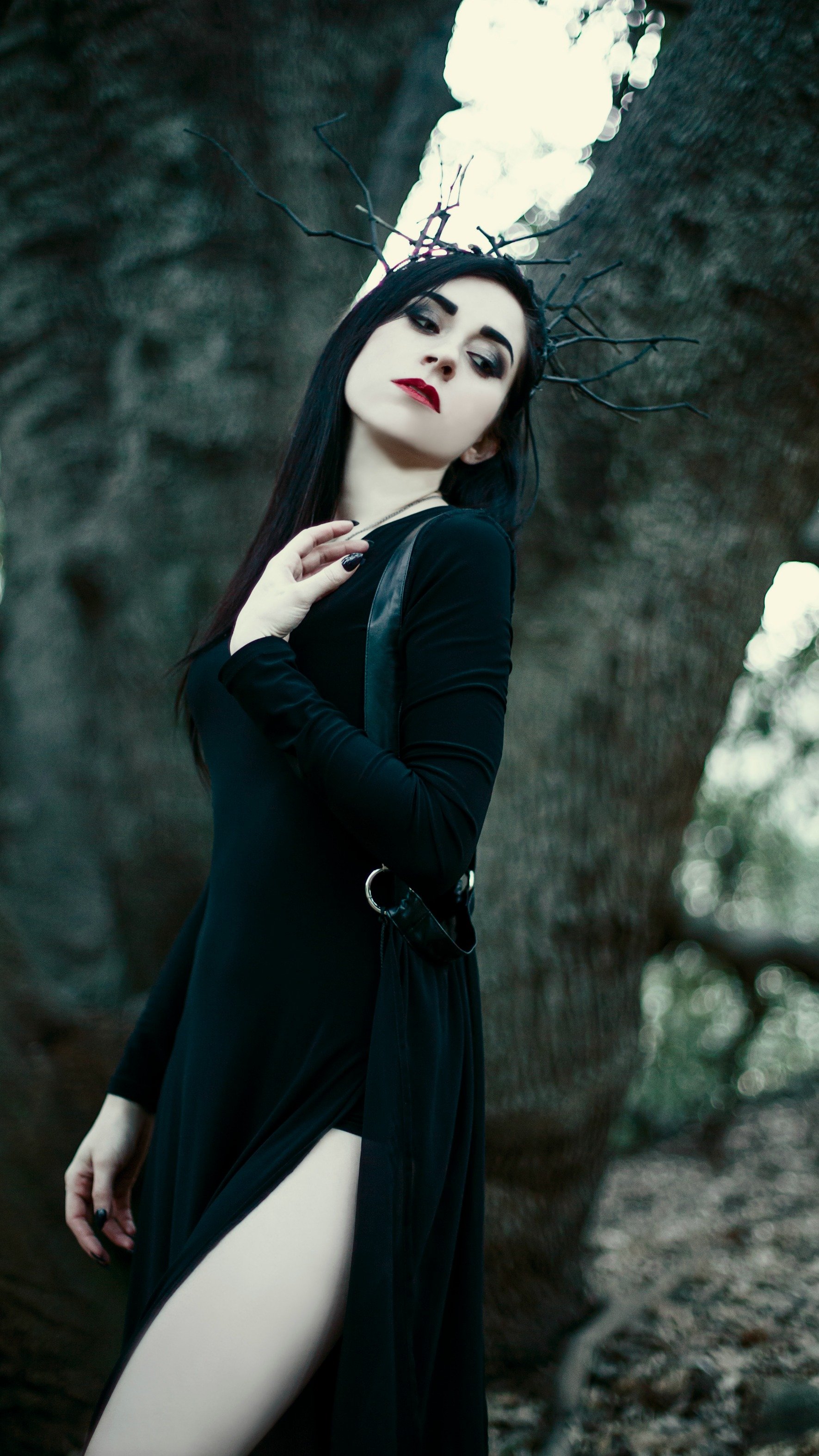 Besides having the voice of a sensual dark angel, what else do you do in terms of music and art?
Aw thank you! I play the piano, produce my own music and like to get behind the camera and take photo and videos.  I recently discovered my knack for DIY home projects, wood working, and refurbishing old furniture as I just bought a fairy tale cottage in the woods that I call "The Crescent Manor".  It's turning out to be a really awesome creative retreat that has two music studios and an arts and crafts room. Artists come up from Los Angeles to escape, make music, paint, do photoshoots, and film music videos in the house and surrounding forests!  I live with the pop goddess Kerli and we've worked our butts off to build a sanctuary where we can create anything!
Are there any messages you're specifically trying to convey with your songs that we should all know about?
My overall mission is to reach people. I believe art has the power to transport people to magical places, teach life lessons, and inspire positive thinking. I seek to learn about the planet and myself to find harmony and true happiness, then spread that knowledge to others through music and visuals.
BONUS: What is your favorite dessert?
The darkest blackest most expensive and goth molten lava chocolate…on anything.
So clearly if you haven't heard of Roniit, this interview should give you the ultimate desire to go check out her art and her music. Even if you have been listening and watching this rising raven, I am fully certain you have been hooked and will be a fan for years to come. Be sure to catch her new video for "Through The Night" on YouTube, and follow her on the social media links below. This is one incredible artist you cannot pass by.
Photography Credit Goes to Adina Doria