Avicii has just taken to his Facebook page to announce his involvement in the inception of an extremely special, one-of-a-kind event series to take place on July 30 in the Netherlands. For the very first time, and as part of festival series The Flying Dutch's brand new initiative, he and many of Sweden's most acclaimed electronic music acts will join forces to perform three separate shows during the event's Swedish Journey offshoot.
Each of the acts will be flown by helicopter from venue to venue, where they'll meet the warm welcome of 100,000 dedicated fans. From Alesso and Dada Life to Steve Angello and John Dählback, every major member of the country's dance music scene will be represented. In addition to the already powerful list, a yet to be released Special Guest Duo will also be playing sets during the day. Judging from the remaining list of Swedish electronic duos, it's very possible that Axwell Λ Ingrosso will emerge as the secret guests. With all three members of the dearly missed trio Swedish House Mafia in attendance, ticket holders from around the world are already clamoring for a hopeful reunion set.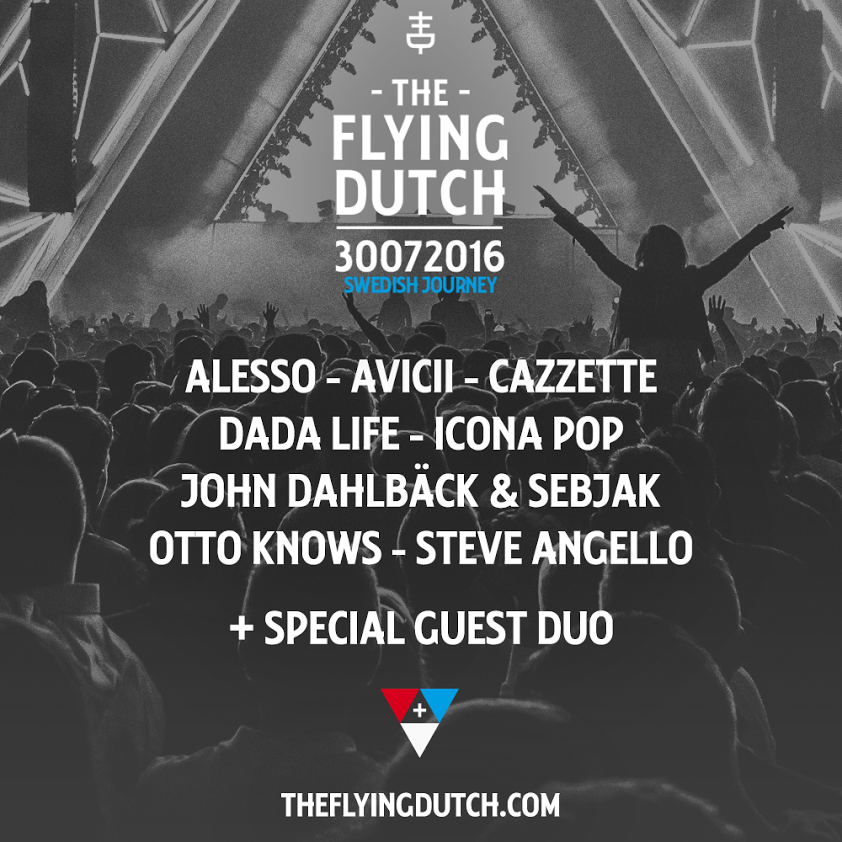 Tickets for this unique experience will be available for pre-sale on April 2 and regular sale April 4. Visit The Flying Dutch's official website here for further information, and watch the full event trailer below.
Loving this concept! I´ll partner up with my fellow swede friends and we'll all share the same stage for the first time…

Posted by Avicii on Thursday, March 24, 2016