USC Events has long been the dominant force in the pacific northwest and now, they are taking Seattle back to bass school with their brand new event Bass Academy.
There are very few "bass only" events that stack such an impressive lineup, especially for a one-day event. Bass Academy however aims to give fans the proper lesson in what it means to be engulfed in over 6 hours of pure bass music.
Taking place in Tacoma, a short 30 minute drive from downtown Seattle, the Bass Academy is slated for this Saturday (April 9th) and promises to bring some of the biggest names in bass such as Adventure Club, Skism, Boombox Cartel and many more.
Check out the lineup and set times below and make sure to grab your tickets HERE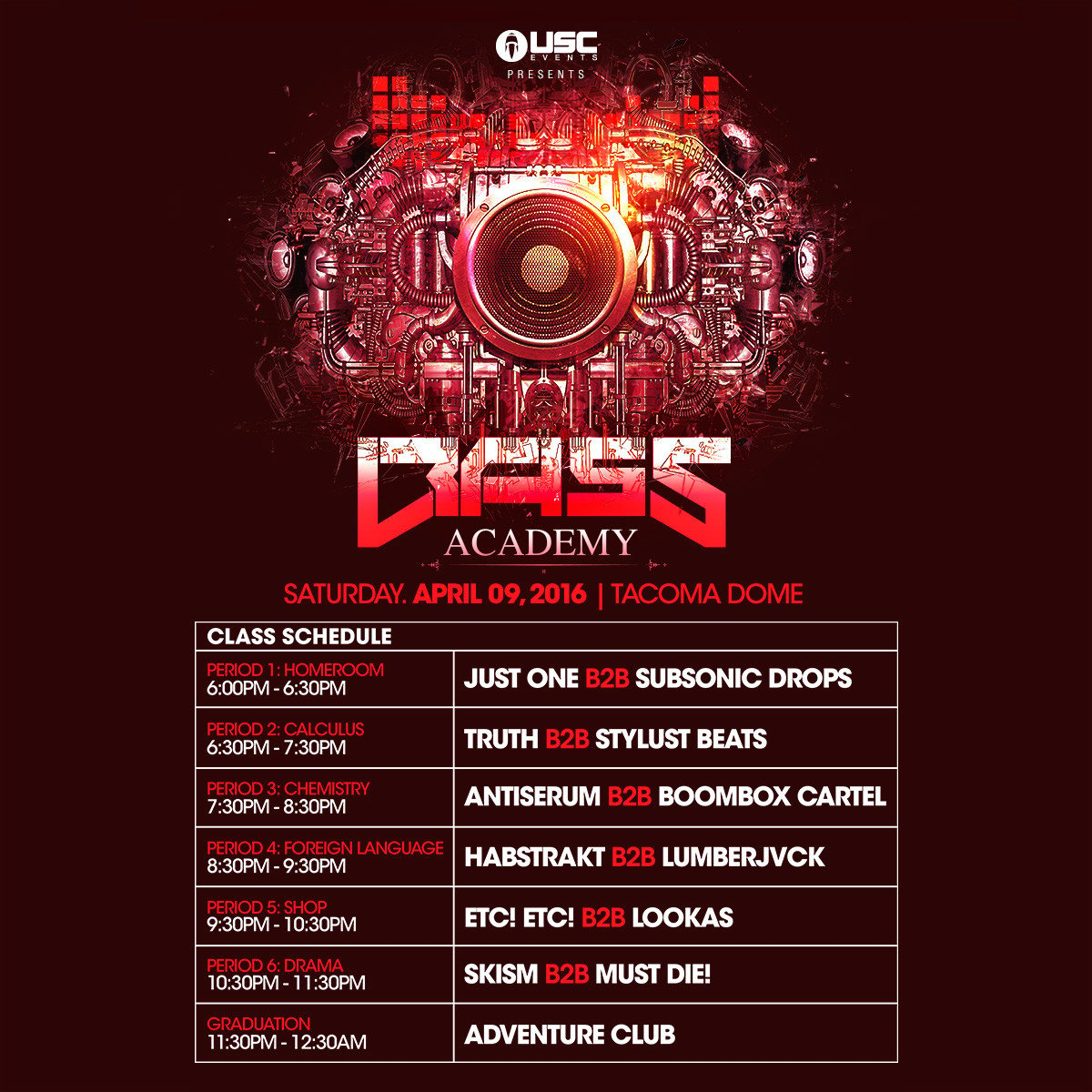 Grab your tickets HERE