Steve Aoki is working with developer Cerulean Games to produce a game called BeatBomb. It's an iOS puzzle game that requires users to play alongside a cartoon version of Aoki, "deftly navigating a space cake storm to travel safely back to Earth"… Sounds about right.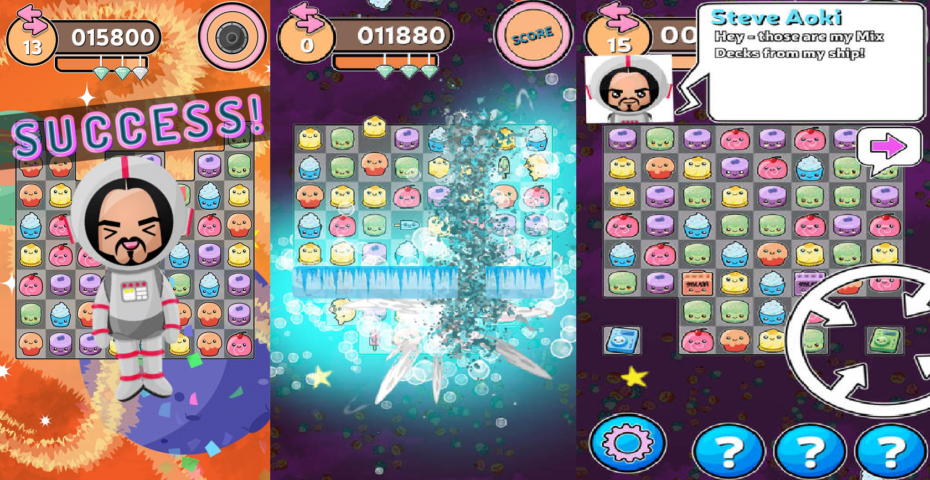 Right now, BeatBomb has 50 levels, and its soundtrack is made of 10 Aoki songs, comprised of material both old and new. However, it's clear that Aoki is trying to leverage the game as a marketing platform for his brand new single written specifically for BeatBomb. It all sounds pretty similar to Skrillex's album hype with Alien Ride, but here's what Aoki had to say about his gaming endeavor.
"I'm an IOS gamer so it was about time that I released my own iOS game. I've been developing and road testing this new game BeatBomb, and I'm extremely happy with the way it came out."
Download BeatBomb for free on iOS now.
H/T Venture Beat