Music festivals seem to be the staple of business for the industry and with summer coming to an end, the post-festival depression kicks in for many music fans around the world. Pittsburgh, however, got extremely lucky to have one more banger of the year. This years two day Thrival Innovation supercharged the Pittsburgh community to come out and attend being that it was one of the biggest events held for this city. Living only four hours away from the festival and having friends located in the city, it felt right to come out and check it out this extravaganza.
Upon arriving to the venue, there was a little bit of confusing finding parking. The festival site was at the Carrie Furnaces which is this old industrial furnace that is turned into an event site. Having to park at the waterfront since parking ended up filling up was a bit of a pain, but we arrived not terribly late to the festival.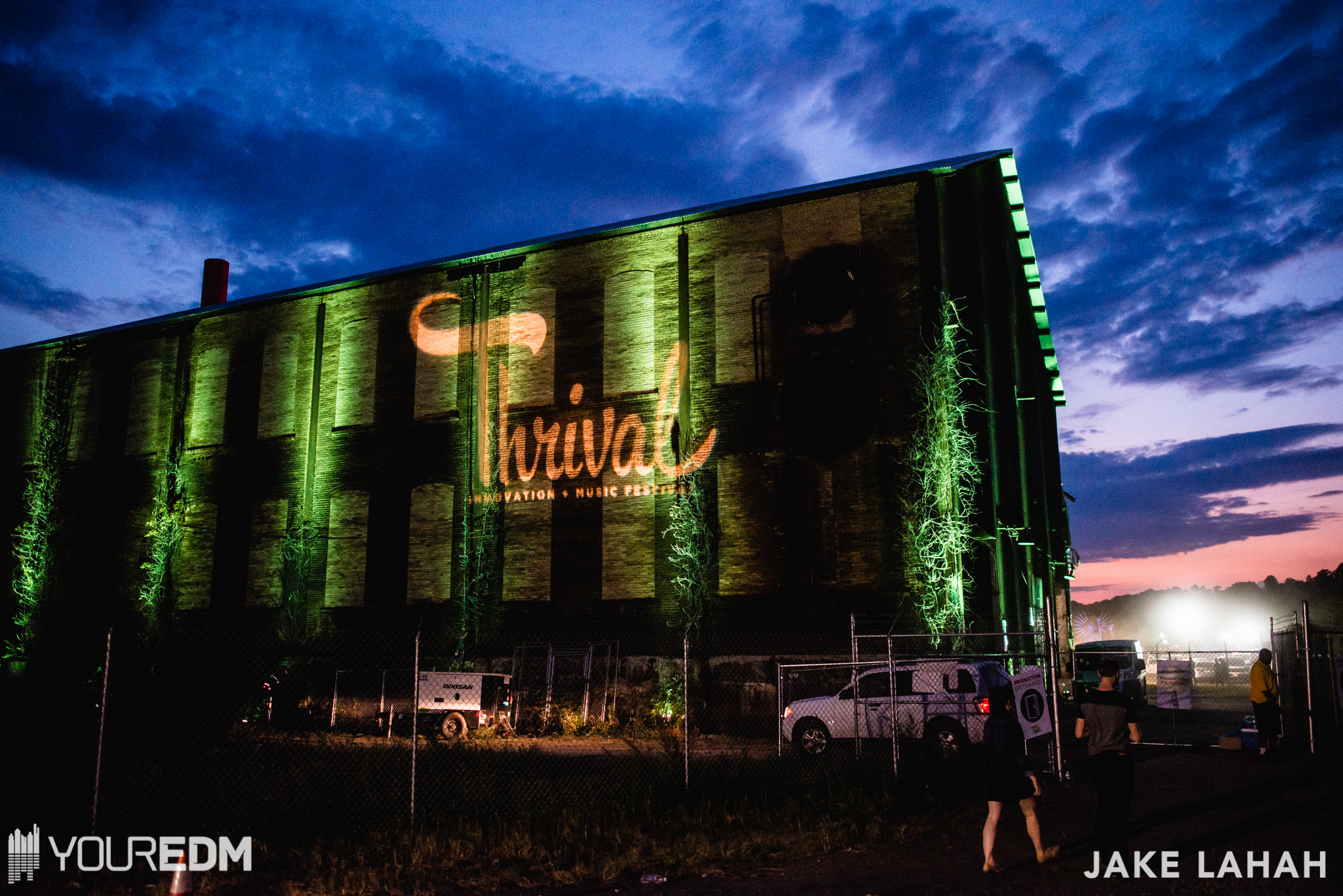 Arriving to the festival, you reach this old abandoned furnace that is rustic and deteriorating. On the front of one end of the building "Thrival Innovation" was projected. As soon as you walked around the corner of the venue, you were confronted with two stages that were sandwiched in the L-shape of the Carrie Furnaces. At night, festival spotlights created an en-closure that made the space feel like you were in a more intimate setting. It showed off how innovative this festival really is appropriating this abandoned site.
Lettuce was the first band I got to see. This jam band pumped audiences up playing for about an hour. Definitely a great mid-festival choice as an artist. Although I had never heard of them before, the crowd seemed to enjoy their tunes and jammed out to their strong instrumentals.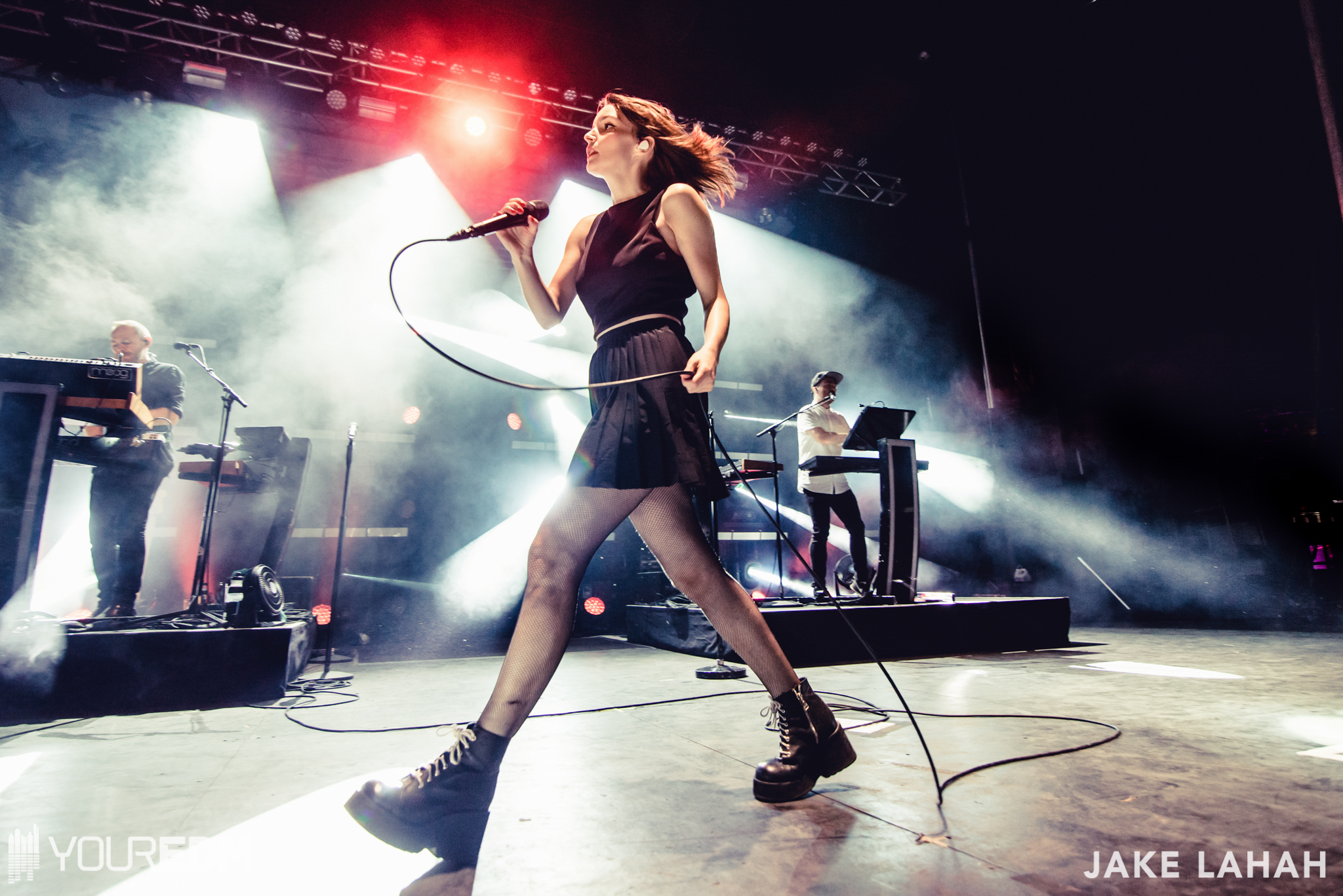 CHVRCHES was up next, who I was most excited to see. This electro-rock group that often gets grouped into EDM like festivals due to their nature to sort of blend into these type of shows seamlessly. They stuck out in the best way possible though. Playing some of their hit songs such as "Leave No Trace," "Never Ending Circle," "Gun," and "We Sink," the group serenaded the festival ground. Having a response crowd singing all their songs, CHVRCHES closed out the second stage leaving the audience wanting more.
The moment everyone was waiting for was soon to come as The Chainsmokers were headlining day one. Building up anticipation, I saw a literal sea of people jamming along to radio hit singles playing as they prepared for the show. Everyone was eager. I've never seen such a large crowd that eager for an artist before. Having seen The Chainsmokers before at festivals that have much larger production such as Moonrise Festival's thirty-foot tall LED display, I was really interested in seeing how The Chainsmokers would perform on a much more intimate stage. What I wasn't expecting was for this performance to be one of the best I've ever seen from this group.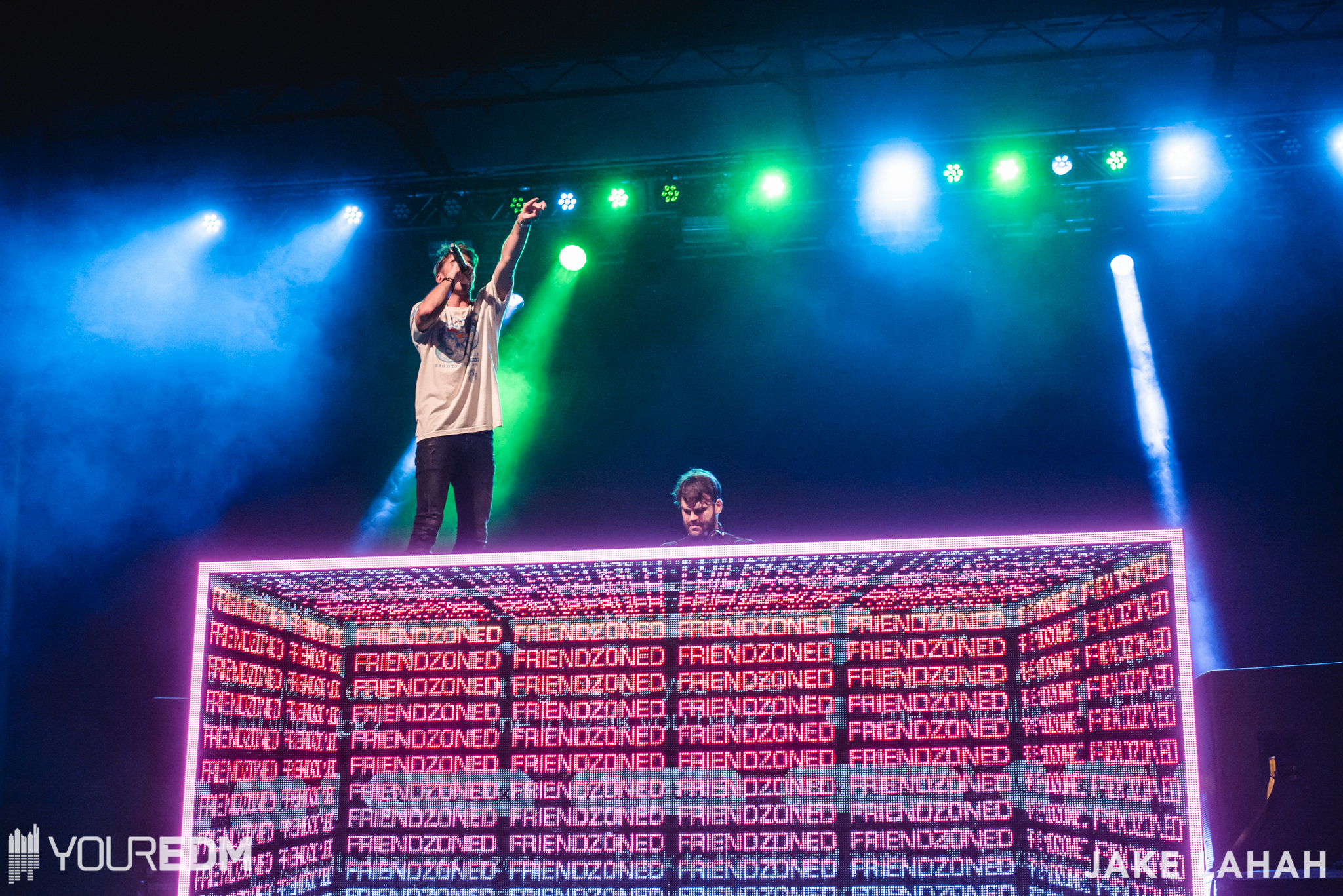 The lights dimmed down and the show started out with their radio hit "Roses." Having only a small standard LED panel across the booth, not being too big or too small, the group dropped fire (I mean that literally). At high moments during the set, they would launch of small stage fireworks or fire cannons which was really personal to the audience. Their performance just felt right. It was in a way "old school" that there wasn't a super large stage that reached the sky with over the top fireworks coming out the top. Knowing how large they are as a group, it was refreshing to see them in this type of setting; and for once, they really rocked. They played such a diverse set from some of their larger hits to popular remixes. The Chainsmokers brought a really personable performance to this steel city.
Despite the parking flaws that day one presented, the festival did a great job of fixing some of the issues they experienced for the next day. Day two had a much larger lineup that tailored to a much older crowd. Although less packed then day one and the unfortunate cancellation of Ty Dollar $ign's set, there was still a handful of really notable acts that put on amazing performances.
One of the most engaging ones of the day was DJ and produced Hudson Mohawke. This underrated artist played one of the most demanding sets of the day. Being known more as sound engineer with his songs that are very much about the music and not about the party, he played an hour's worth of bone-chilling music. While many people didn't seem to know him, he was definitely a game changer for the festival creating a set that had music ranged from more tropical feeling tracks to songs that were more eclectic and eccentric.
The artist that probably had the most responsive crowd was the Stage 2 headliner of the day, Metric. This was my first Metric show I've ever been to, so I didn't know a great deal about what I was in store for. Their beautiful back-lighting traced their outlines, as the band came out from the start. Lead vocalist Emily Haines is really an energetic performer. Often weaving in and out of their dynamic lighting rig, she and her band mates brought energy to the crowd.
Headlining day two was D.C. native group Thievery Corporation. This was a special performance for the band. Thievery Corporation had planned a twenty-person performance. The set included an hour and a half of the band playing a wide variety of songs with rotating members stepping in to play.
Overall, the festival was a huge success and the best part about it, is how intimate Pittsburgh can be. Attendees really appreciated the fact that the festival even existed regardless of who played. Knowing that the city doesn't get a huge amount of traffic as far as music goes, this was especially a treat for music fans; and their response shows for it. The feeling of the festival trumped any flaws or mistakes from artists or the festival itself and for once, it was all about enjoying yourself and having a good time.
[foogallery id="192165″]