This year's Ultra was no exception to the rule as its lineup was jam-packed with talented acts and supported by arguably the best crowd of ravers to date.
As always, there were countless IDs dropped that left fans drooling, wild sets that tore the place down, and a level of stage production that is rivaled by few other festivals. However, I felt something different in the air this time around as a returning attendee.
For one, there was a much greater sense of community in the crowd at this year's Ultra Music Festival. The audience, almost subconsciously, made a point of roaming with different crowds at stages they normally wouldn't catch just from their lineups. We witnessed plenty of unique moments and performances that previous crowds may not have had access to before and boy is that a plus! From bassheads and trance addicts to festival bros and flag-wavers, stages were drawing crowds that weren't necessarily synonymous with any particular artist's following. Now there are always fans who appreciate more than one type of sound, but this year maintained a noticeably more even mix of fans from all over the scale. Beyond the Main Stage, Barclay Crenshaw (the recently introduced alias* of Claude Vonstroke) was a prime example as he threw down the deep funky tunes off his inaugural album on the live stage. But the performance saw people who stuck around after Bag Raiders and Goldfish, diehard fans waiting for Underworld and Justice, and ravers just passing by and staying because they heard something funky they might not get to see again for awhile in the 305.
As interest in more dynamic sounds grew, so did the awareness of the all-encompassing concert goers in Miami. It was recently reported that this year's Ultra Music Festival had the lowest amount of arrests, less medical incidents, and zero fatalities in comparison to other years. Not only did UMF up its game on providing the necessary assistance and protection to its attendees, but it appears that the fans are becoming smarter when coming out to these mega-sized events. This year, there was more people drinking water and offering help to others in the crowd. There was this overall awareness of peers that made the entire event feel safe and responsible while being wild and hyped.
Security was in on the improvement as well. Any time I consulted a member of the UMF security team with a question on directions or other reasons, they were more than willing to steer me in the right direction with a positive demeanor. From festivals to small venue shows, attendees are sometimes weary of approaching security due to intimidation, but UMF has definitely raised the bar with their security teams level of politeness and professionalism. A small but significant detail like this will keep people safe and unafraid to ask for help when it is really needed.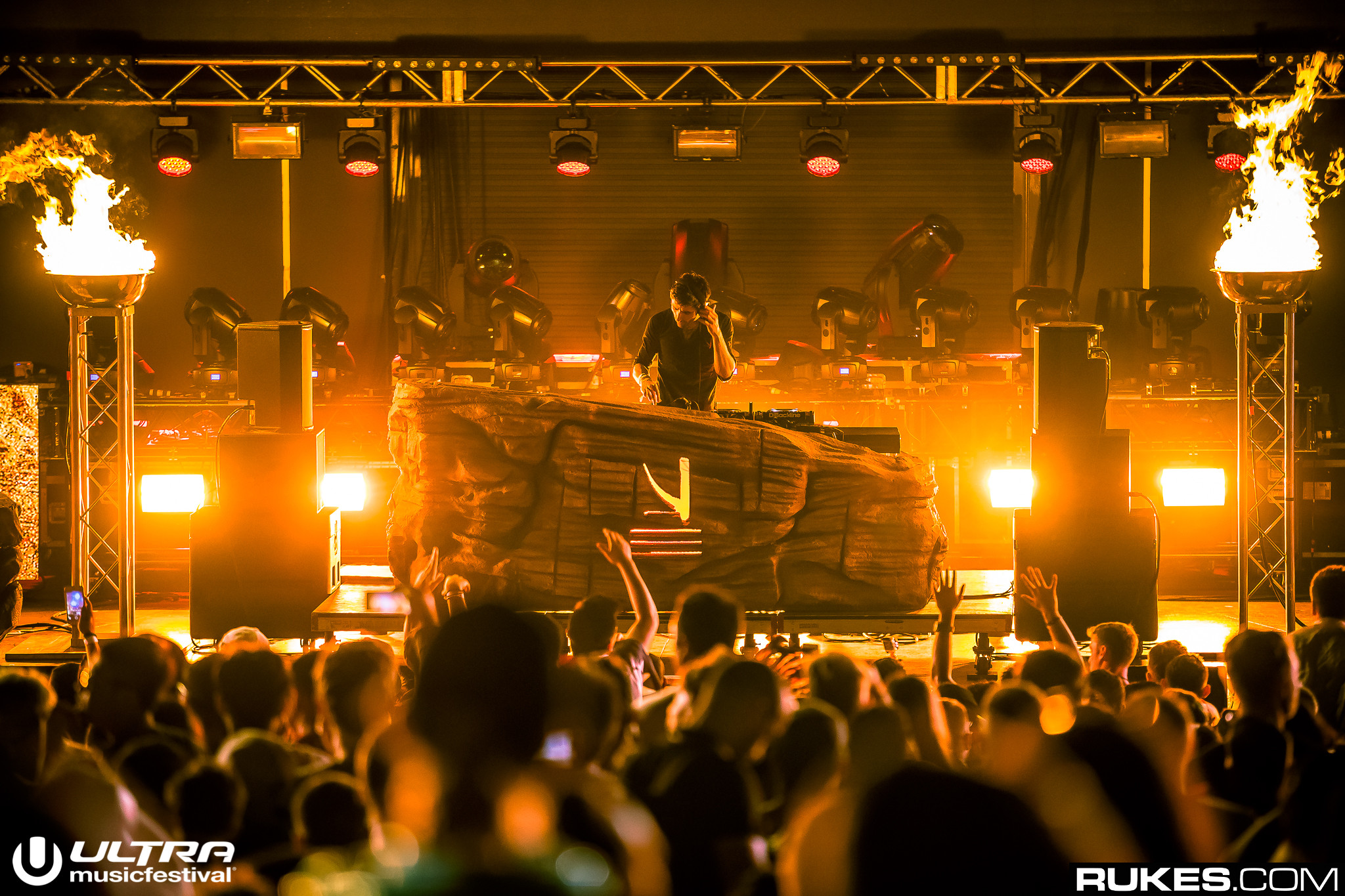 This year, the idea of inclusivity reached beyond the fans at UMF as well. There were a number of special moments when artists stepped outside of themselves and the music to bring it all into perspective and remind us to appreciate why we all wait in line for tickets year after year. One of those moments was certainly Axwell Ingrosso taking a second to connect festival goers and livestreamers by streaming them onto the Main Stage's massive screens. As Axwell said,
"World, meet Ultra. Ultra, meet the world."
The unfiltered reactions of each fan realizing they had been featured was raw and emotional, and it was truly a touching moment that brought a tear to many eyes. A strong reminder of how important music and the experience of major festivals around the world can truly be for people, regardless of the way they get to witness it.
Ultra 2017 certainly ran as the well-oiled machine we had all hoped it would be, from outstanding production, easy to work with security, and overall a more positive atmosphere than I can remember. I feel that it is incredibly important to acknowledge the work of all the individuals who work tirelessly behind the scenes to make such a massive event work as smoothly as it did, as their footwork is often unrecognized by the masses. I'd like to thank all of Ultra's teams for such, but also the fans in the crowd that made this year's festival on of the most special installments to date.
If Ultra is any precursor for the rest of 2017's festival season, the future of dance music and it's affect on our society looks brighter than ever.
We cannot wait to see what next year brings with Ultra's 20th anniversary, and hope to join all of you in the crowd again soon!
Still want to relive some of the magic? Check out the incredible moments from the Main Stage here!
Photos via Rukes.com