The next FYRE Festival has just been announced! Just kidding… Island of Light is a tropical four-day destination event at the beautiful El Conquistador – a Waldorf Astoria Resort, located in Fajardo, Puerto Rico, December 7-10, 2017. And the best part about it is that it's completely curated by Pretty Lights.
The festival will feature three nights of music with three nights of Pretty Lights and his live band. Supporting acts include Thievery Corporation, Gramatik, Cut/Copy, and Tycho. Still more to come from French Kiwi Juice, better known as FKJ, as well as Lettuce, Emancipator Ensemble, The Floozies, Manic Focus, Ganja White Night and still more.
The main stage will be located on a private island that you boat to and from, to daytime poolside sets, and a late night ballroom experience. Additional experiential perks include world-class art installations, award-winning pools, high-end on site restaurants, and a gorgeous Atlantic Ocean engulfed beach on the island.
Island of Light guests will receive an all-inclusive resort experience, including their lodging at the hotel, their concert ticket, buffet style meal options, drinks, and ground transportation between the San Juan airport and El Conquistador. In addition, guests will receive discounted rates on local adventure excursions, resort amenity access and the high end sit down restaurants on site.
Attendees who wish to extend their trip by coming earlier or staying later than the event dates can utilize the discounted daily rate offer of 15% off by mentioning Island of Light. All package prices will be announced on Wednesday, May 10 at 12 pm EST / 9 am PST.
All of the Island of Light packages will go on sale at 12 pm EST / 9 am PST on Friday, May 12. Full line-up, event and contact information, and updates can be found at here.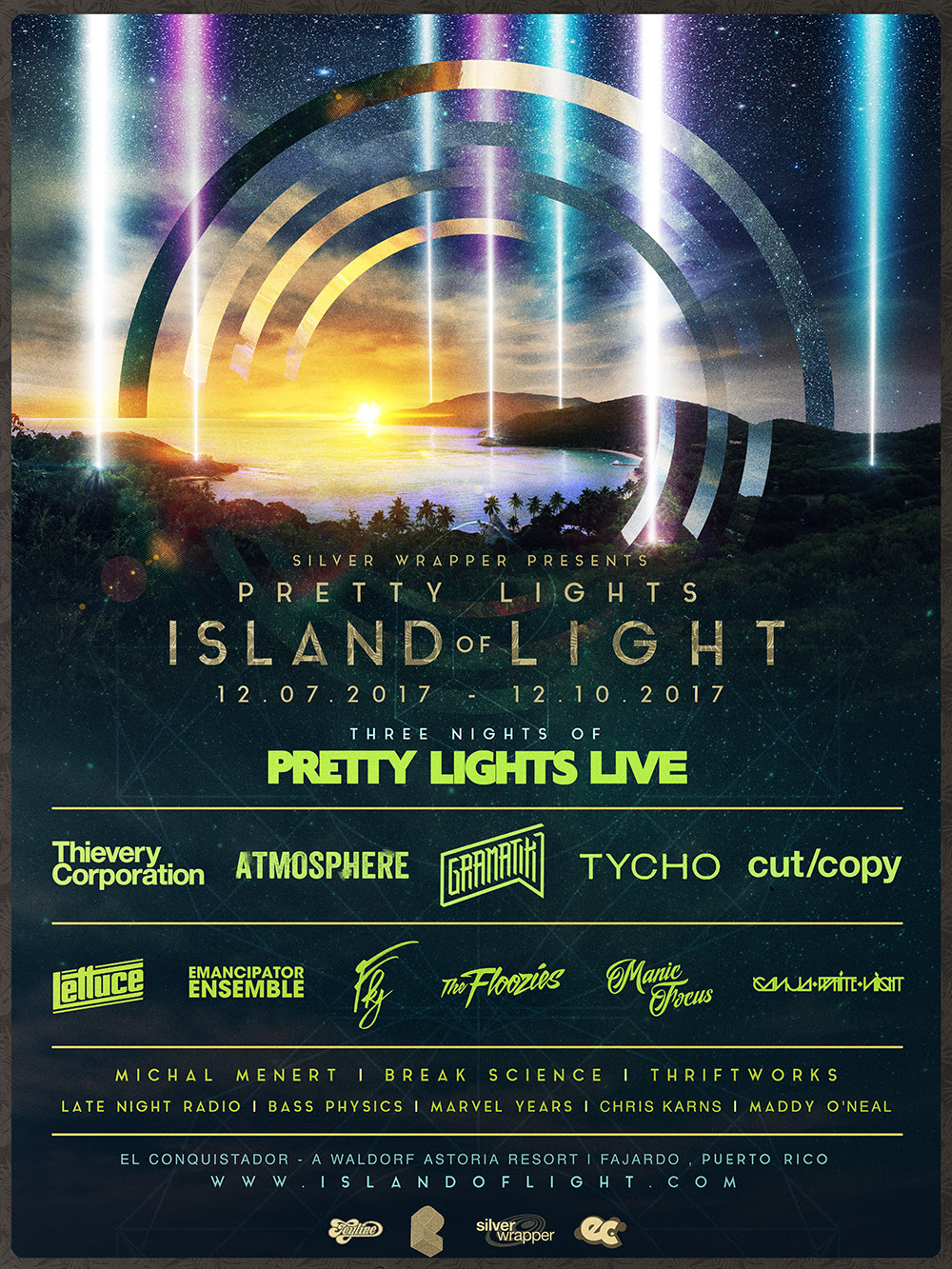 Photo by Rukes.com