Halloween came early last Saturday with the help of Florida's homebred electronic acts and a super duo in Pompano Beach, Florida. Dubbed "Halloween Adventure" by event organizers Powerhouse, APEX, Hypnotic, 40K, and Like Minded at Club Cinema, the night starred Miami star Audigy, the Florida-born now Los Angeles residents Corporate Slackrs, and the Canadian dubstep tag team Adventure Club.
From eight in the evening until two in the morning, the venue was filled with fans dressed up in costumes ranging from creative to witty. From simple accessories like cat and bunny ears to classic horror monsters like vampires and zombies to fan favorites like Batman or Naruto, the evening was filled with colorful guests bringing their A-game to rage to the hardest bass music. Opening acts like Loky, Carlos Angels, and Nghtkrawler kept the main stage entertained while acts like Trapia, JHØX, and Rottweilerz partied in the second room to a resounding and energetic crowd.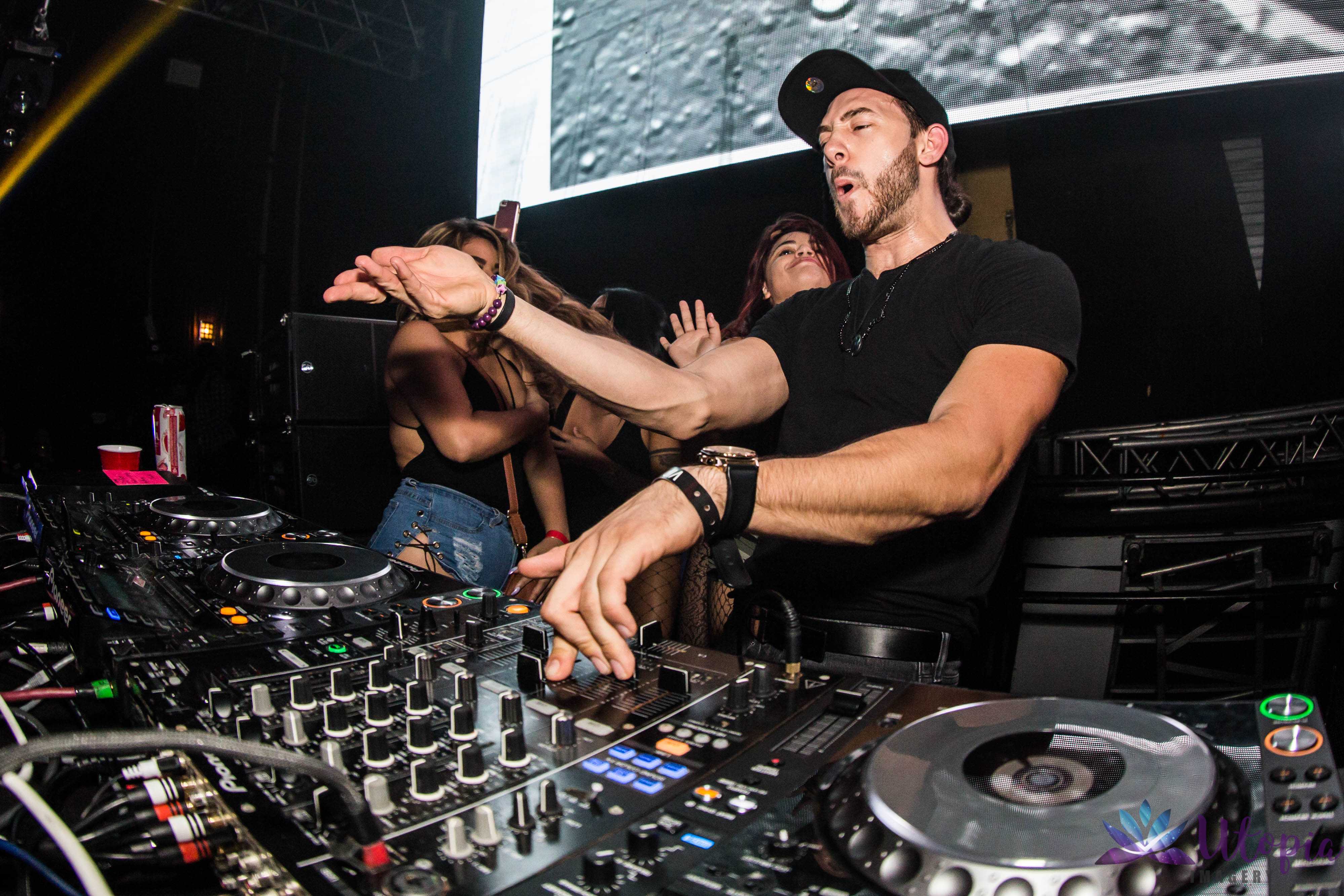 When the dust settled from the overwhelming excitement the supporting DJs concocted for the evening's headliners, Audigy stepped up to the decks and kicked off with dubstep's most popular bangers like "Young & Dangerous" by Zomboy to classic cuts like "Jahova" by Rusko. With the exception of a couple of teasers to viral tracks like "XO Tour Llif3" by Lil Uzi Vert, Audigy's set was an impeccable, sonic ride into bass music's heaviest tracks of the year including some of his own originals and remixes.
Switching gears, multi-genre players Corporate Slackrs hopped on the decks playing grungy electro house, vicious trap, and everything in between. They had the costumed audience riled with tracks like their collaboration "Raise Up" with ETC!ETC! and Petey Pablo, "Rock You" from Excision, and their remix of "Red Lips" by GTA and Sam Bruno.
With the crowd hyped even more than before, it was time for the big guns to take center-stage and blow the roof off the place. Adventure Club spared no mercy on the crowd as they jumped into the most aggressive bass anthems like "Mosh Pit" by Flosstradamus. The duo flexed their DJing prowess with a mix of Skrillex's "Would You Ever" with Flume's edit of "Slasherr" and changing the flow from pure adrenaline-pumping bangers to their melodic classics like their remixes of "Collect Call" by Metric and "Lullabies" by Yuna.
As the music grasped the crowd in a head-banging ritual, the visuals combined Adventure Club's normal red and blue colors and juxtaposed them to Halloween-themed images from classic horror films and modern slasher flicks combining EDM with the spirit of the season. The duo ended the evening on a high-note mashing up many of their tracks from their debut album Red // Blue and concluding with a triumphant play of their remix to "Crave You" by Flight Facilities. The crowd lost their minds as they were cascaded by smoke from the fog machines above their head.
With sweat, confetti, and masks on the floor, Halloween Adventure was a total success. Even though this was a make-up show due to the arrival of Hurricane Irma in early September, the event organizers were able to get everything and everyone together for a night of bass-filled entertainment and spooky kicks.