I have just attended my first Insomniac event. With that sentiment, there are a wide array of topics I can discuss that could illustrate what made this past weekend's EDC Orlando so impeccable. I can talk about the auspicious nature that Insomniac maintains consistently every year and how it was reflected in their latest music festival. I can talk about how the relationship between carnival attractions and musical performances caters an ambiance of jovial wonder and dream-like grandeur. I could even talk about how specific moments like Zedd headlining the circuitGROUNDS stage and playing his unreleased Daft Punk "One More Time" remix united the gargantuan crowd before him as they danced in rhythm and jumped in repetition as the festival drew closer to the end.
But I'm not.
Instead I'm going to talk about how EDC Orlando was conquered by a league of Florida's rising musical talents. From Miami to Tallahassee and everywhere in between, the state's own stars made their presence as spectacular and impactful as the event they were performing at all weekend long.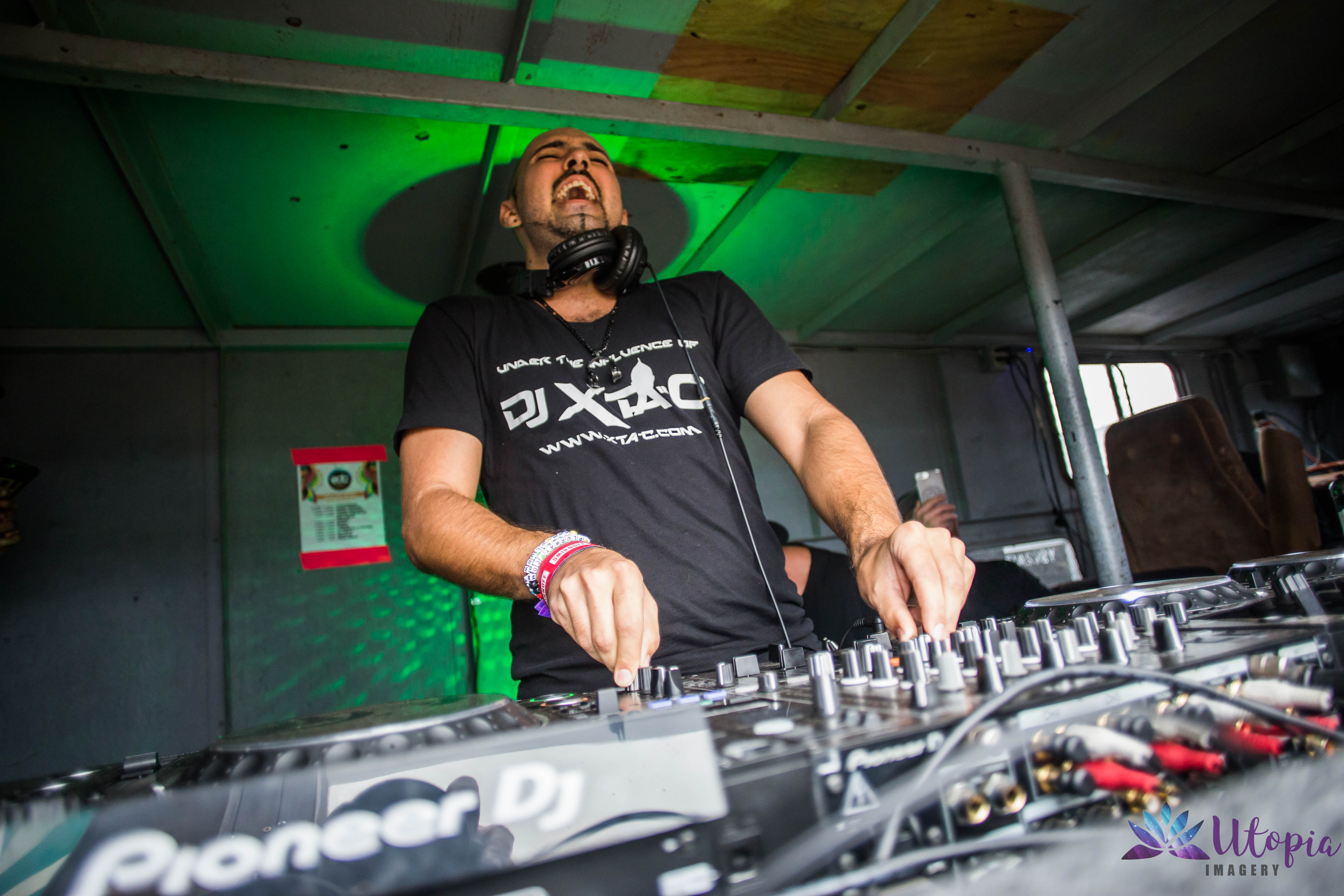 (Photo by Travis Ferkich/Utopia Imagery)
EDC Orlando kicked off with the Boombox Art Car Stage and DJ XTA-C. Real name Danny Colica, the Fort Lauderdale resident played an early set welcoming ravers to the flavors of house music. From songs like "Magic Stick" by Camelphat to "Booty Call" by Billy Kenny and Maximono, the four-to-the-floor power was strong from the very get-go and it soon attracted a bustling group of house heads who've been waiting to finally let loose at Tinker Field. By the time DJ XTA-C was done with his hour, the crowd was relinquished to follow-up act Carabetta & Doons of Miami who brought their own rush of tech house to the shuffling dancers directly in front of them to the fans riding the nearby ferris wheel.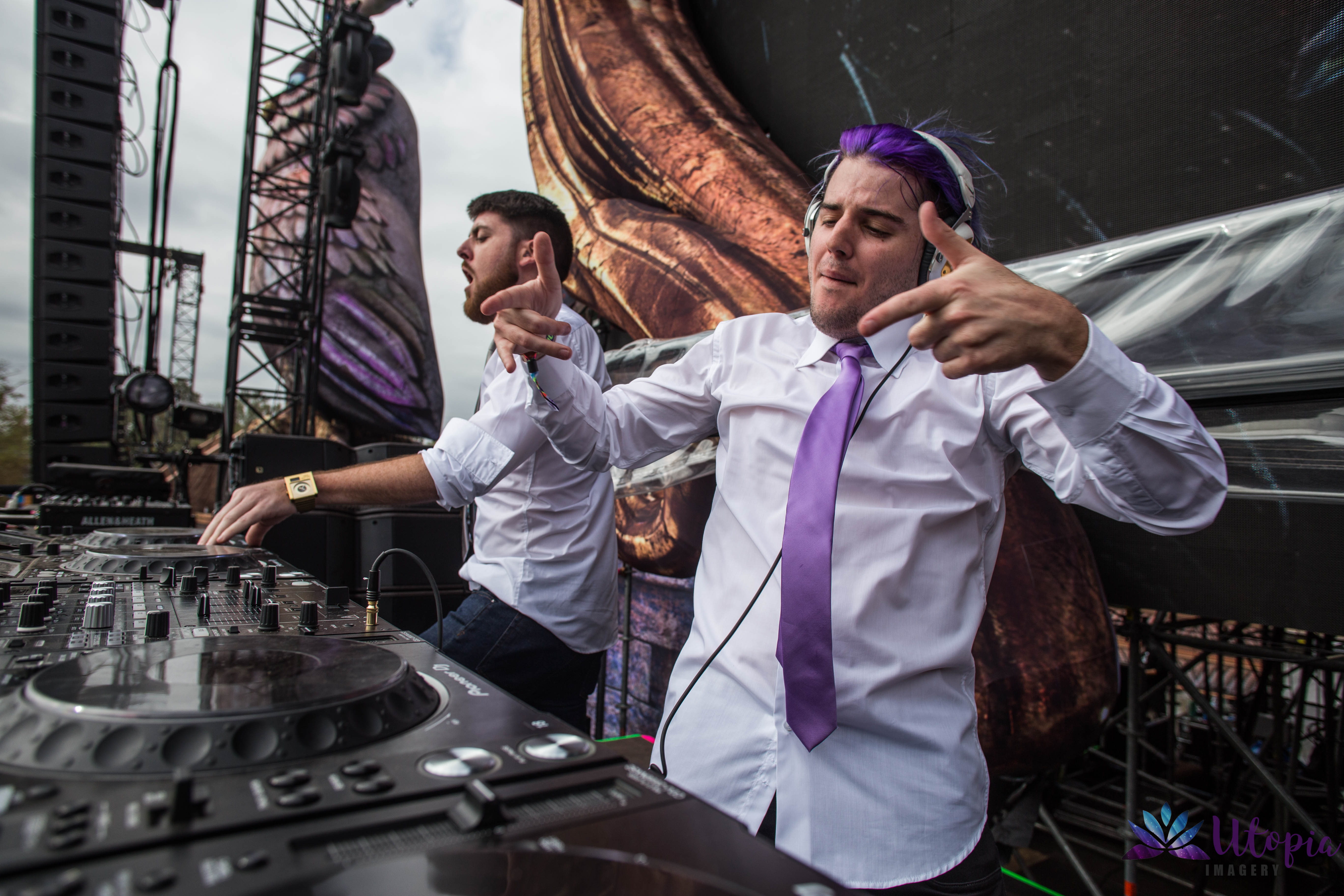 (Photo by Travis Ferkich/Utopia Imagery)
Meanwhile, the Florida-born turned L.A.-residents Corporate Slackrs were opening up the kineticFIELD utilizing a blend of bass house, electro house, hip-hop, trap, progressive house, big room, and more. From newer tracks like their unreleased future bass remix of the Tiësto song "Just Be" to classics like Mercer and DJ Snake's "Lunatic", they DJ'ed under the massive main-stage mascot with her open arms and exposed LED heart. Although the duo appeared before the decks with black suits, white dress-shirts, and purple ties, their sharp attire would transform into a new meaning to the term "business casual" as their suits were gone and their ties were barely hanging from their collars by the end of their set. They would go on to repeat their stage antics with a more intimate set at the ocean-breeze themed Corona Electric Beach stage.
Even with the biggest Florida artist of the festival weekend was Diplo at kineticFIELD going back-to-back with Canadian scratch-master A-Trak, the Sunshine state proved to be the breeding grounds of fresh and vibrant electronic-music DJs, producers, and artists of varying genres and talents. From Luccio opening up the neonGARDEN stage with a formidable focus on trance to Landis at Electric Beach sharing his latest concoctions of deep house, they attracted newcomers and veteran ravers alike in the sun and under the stars.
And that was just Friday.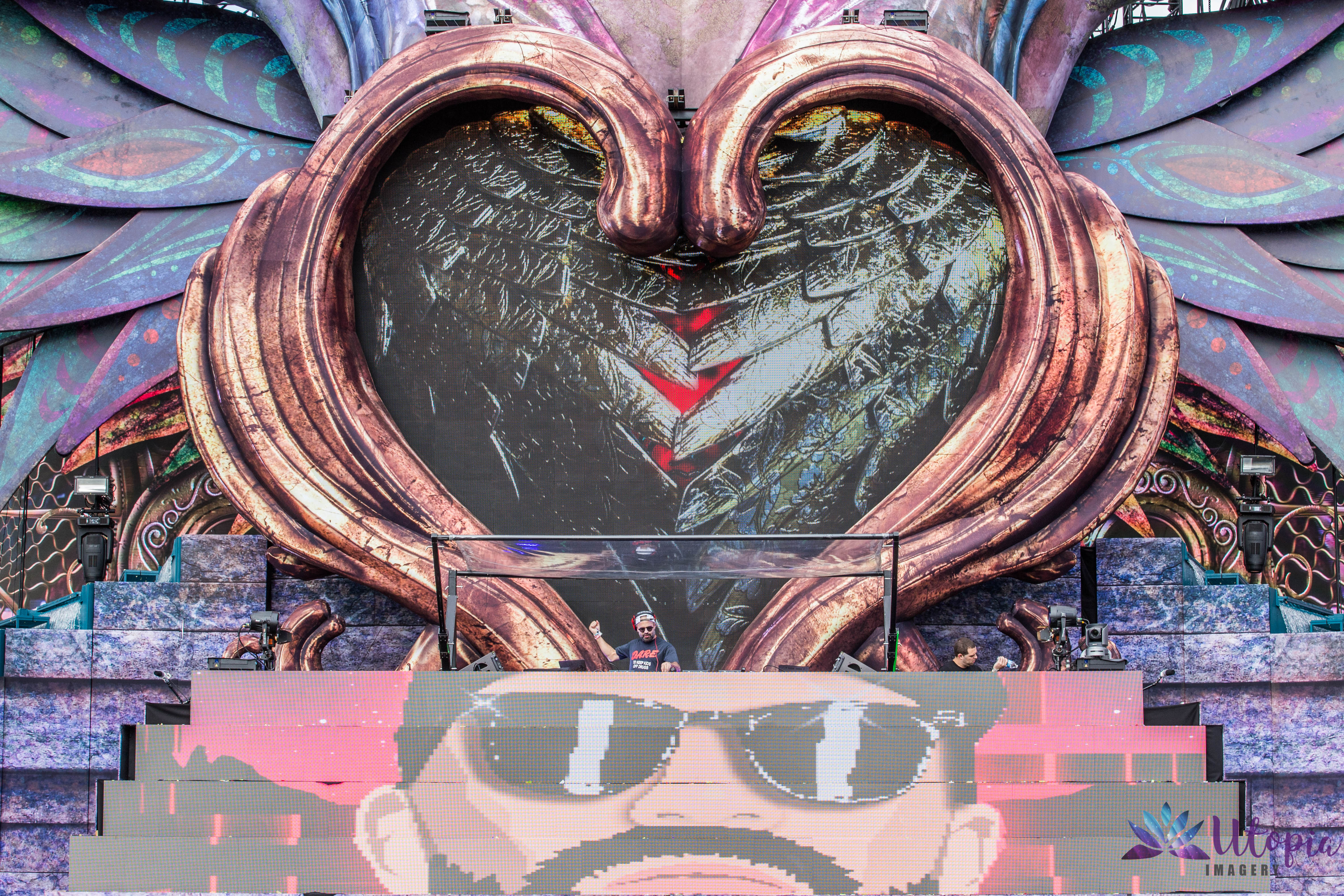 (Photo by Travis Ferkich/Utopia Imagery)
Saturday took off with opening sets from South Florida madman Damaged Goods at kineticFIELD and French-Miamian EGZOD at the Boombox Art Car. From the former's electro and deep house prowess to the latter's future bass strengths, they blazoned the second day of EDC Orlando with style and candor that would set the tone for the rest of the day.
It would be wrong not to mention that one of the most intense sets came from Bonnie X Clyde at the circuitGROUNDS stage. Their flipping cityscape visuals illustrated on the towering LED screens of the stage synced to their gripping tracks like "Closer" with Havok Roth and their remix of "Gold" by Adventure Club and Yuna brought their rising level of stage command to new heights as they continue to climb as one of EDM's fastest rising acts.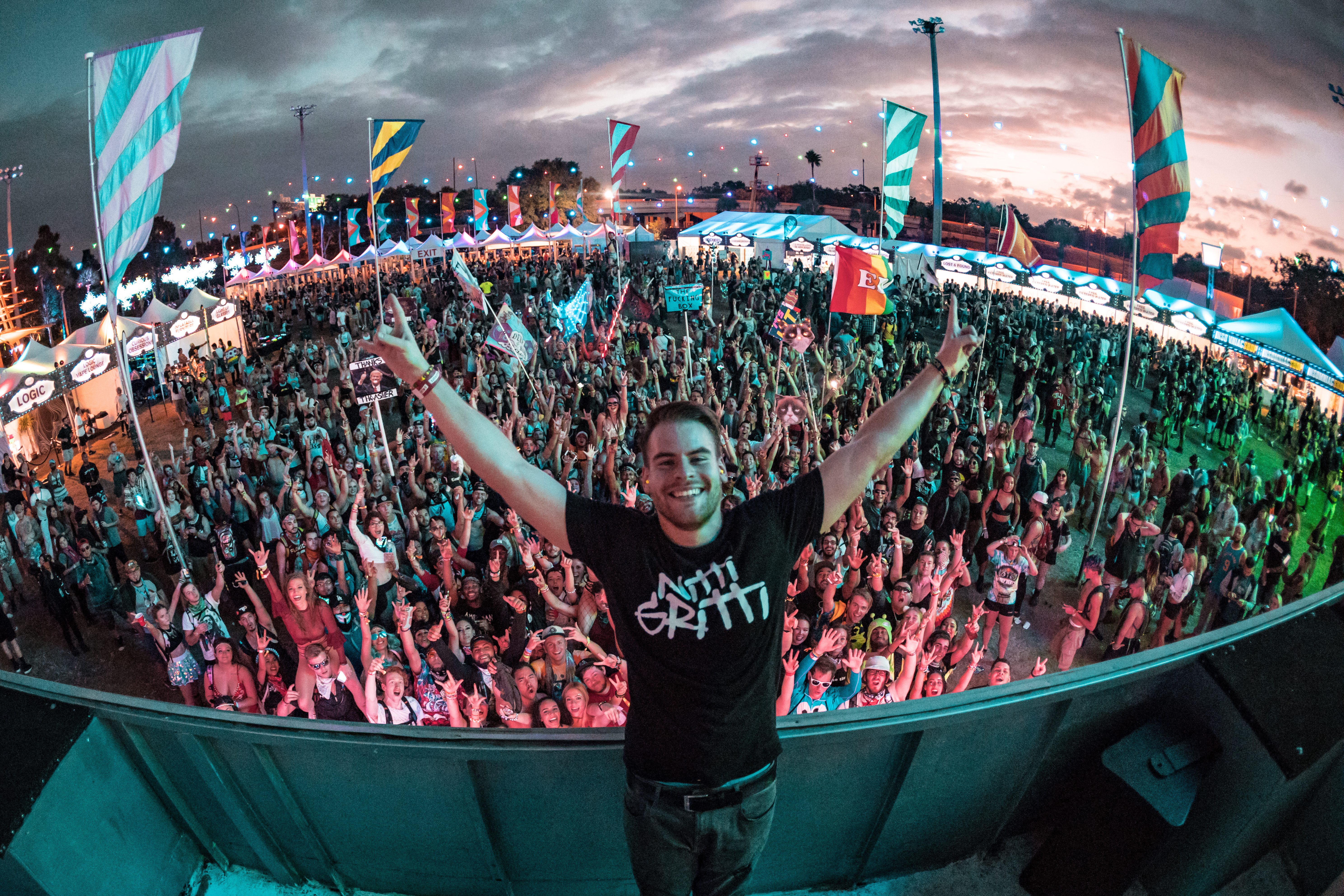 (Photo by Christian Casas/@_pixelnoir)
Back at the Boombox Art Car, another rising Miami star known as Nitti Gritti was tearing the audience into shreds with his infectious originals and precise mixing. Meanwhile, Nitti Gritti's influence could be heard all over the festival grounds as acts such as Party Favor, Dirty Audio, and NGHTMRE all played Nitti's monumental remix and mashup of "Light" by San Holo and "All of the Lights" by Kanye West simply titled "Lights".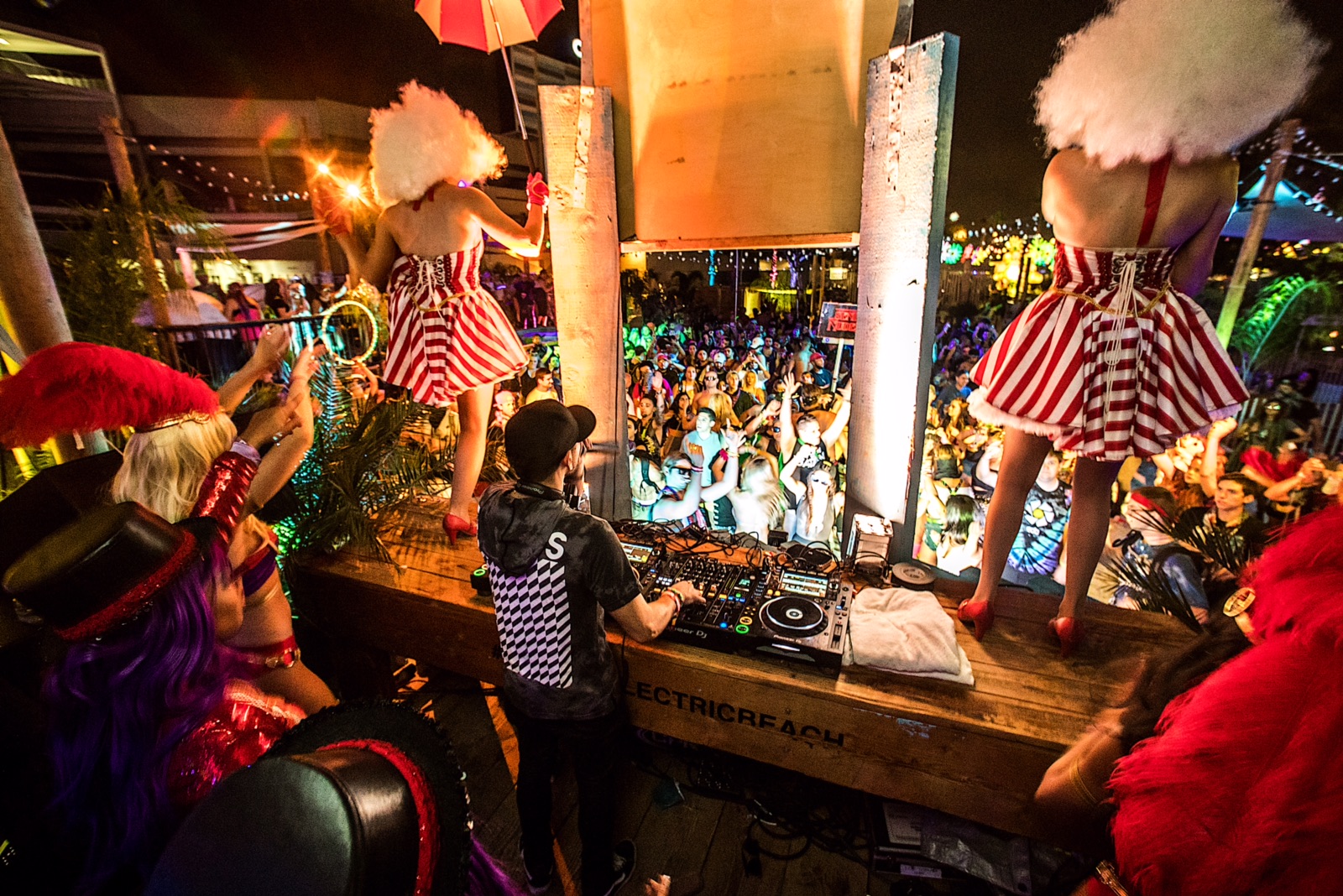 (Photo by Braden Jarvis/@jarvisphoto)
The madness would continue as many of these names returned to give dirtier, darker, and fiercer sets back at the Electric Beach. From Bonnie singing her heart out on unreleased material being premiered that day to Nitti Gritti going back-to-back with Sam F and a surprise appearance from So-Flo dubstep producer and DJ Audigy, it's in my fair opinion that the evening closed out on a particularly "lit" note.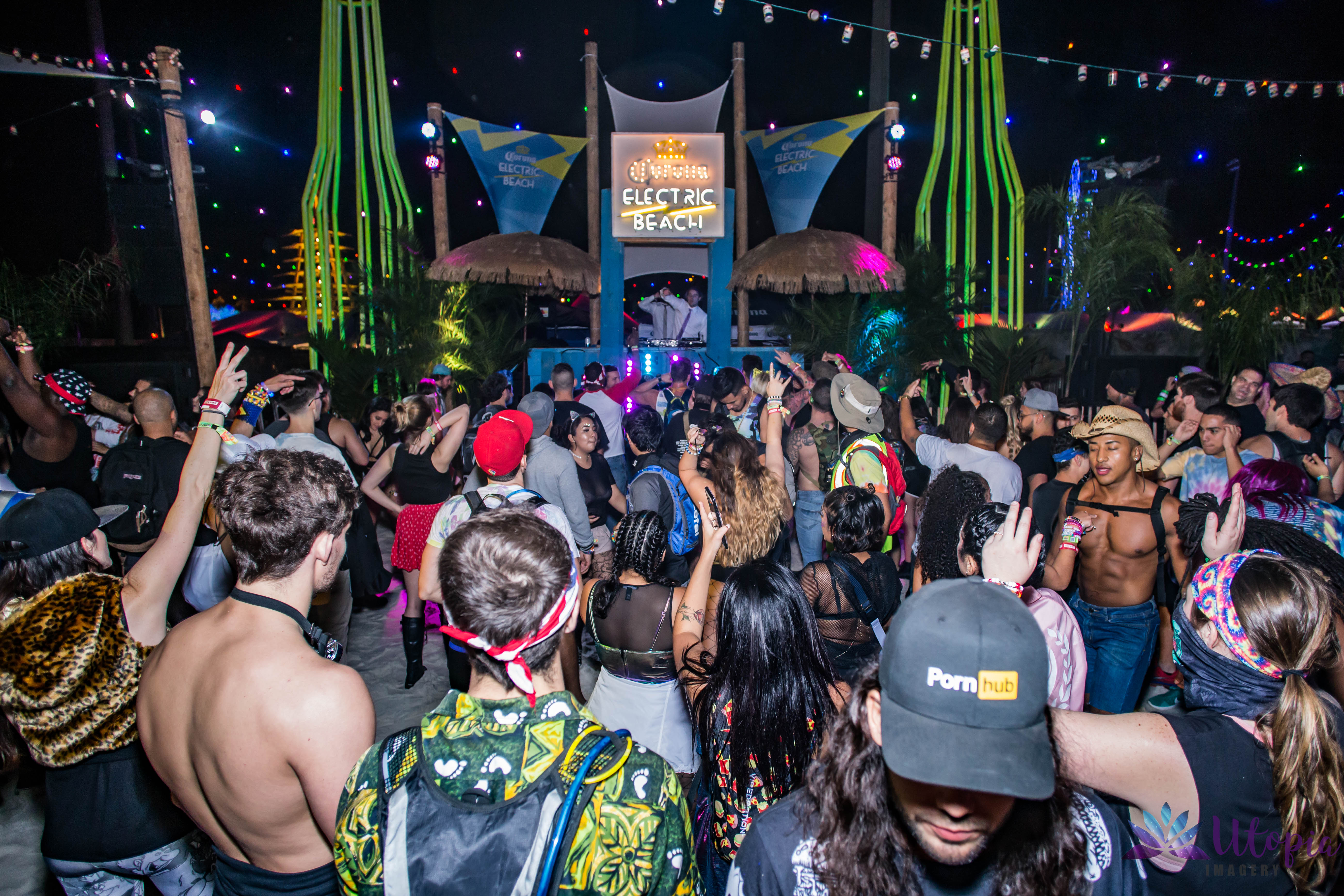 (Photo by Travis Ferkich/Utopia Imagery)