There are many things to look forward to at EDC Las Vegas this year (which is in only a week!). There's a new stage for Insomniac Records, and of course kineticFIELD will have a new stage as usual. There are also sure to be plenty of memorable sets from artists across the festival, including roaming the grounds on one of many art cars.
On Sunday, popular YouTube channel, curator, and label Proximity will take over the always popping Kalliope Art Car for some truly unforgettable performances you won't see on the big stages (and some you will). Big names like Autograf, K?d, and Kill The Noise are sure to bring massive crowds, but you'd be mistaken to miss sets from Virtu, Justin Caruso, or the especially unique Ekali and Medasin back-to-back.
And do I spy with my little eye One More Time? Yep, that's the Daft Punk tribute duo, who will be sure to have the whole crowd moving with classic hits from the robotic group.
Check out the full lineup below, and prepare yourself for the madness that begins in just one week!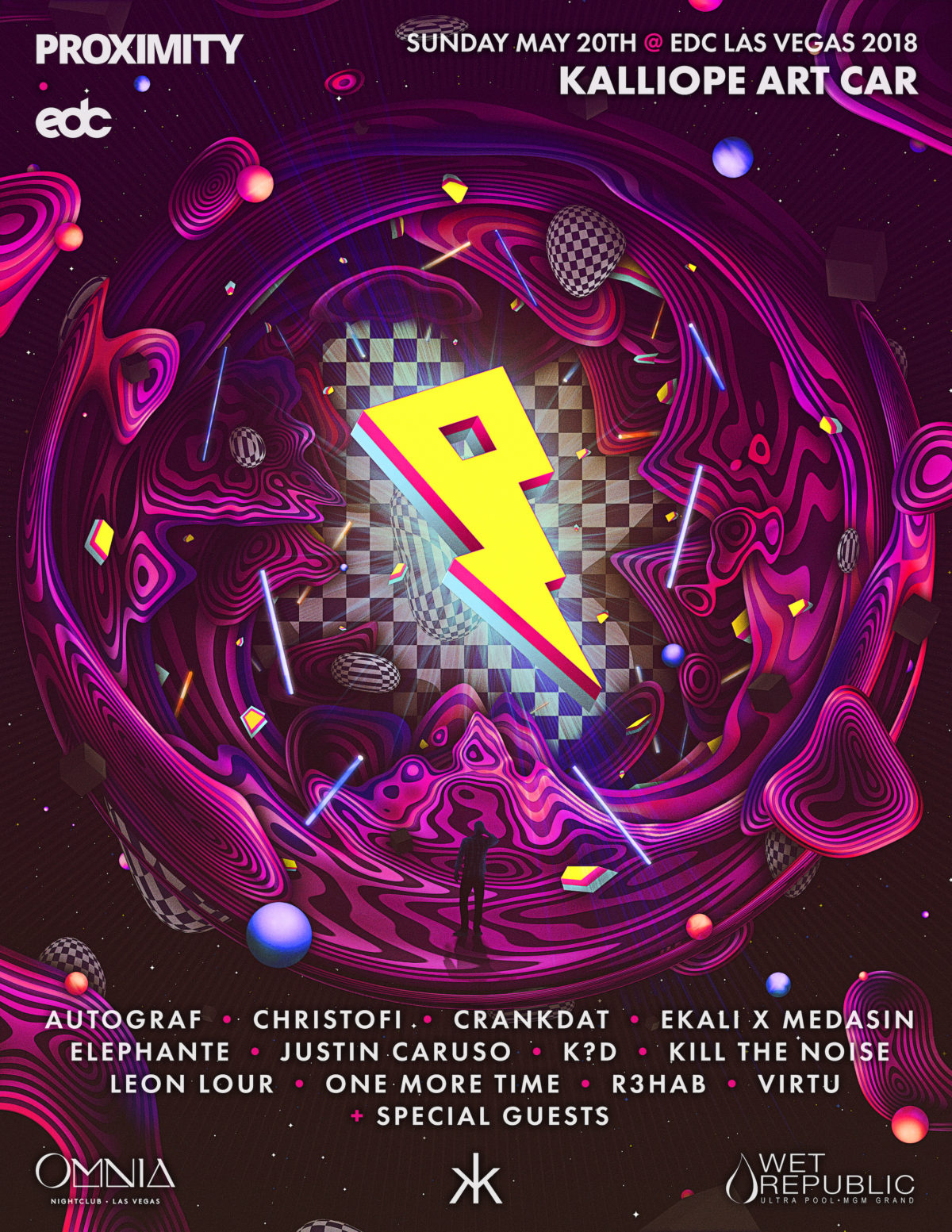 Photo via Ivan Meneses for Insomniac