Tampa may not be as big as Orlando or Miami, but the city has grown considerably the past several years. With growth comes a bigger underground scene, which is much needed in Central Florida. Imagine my surprise when Art Department of all DJs announced a show in Tampa. An experimental booking for sure, but the experiment paid off well.
Art Department played a headline show at The Kennedy, a very intimate club located a stone's throw away from Downtown Tampa. The club has long been a place for underground music, but bookings are hard to come by. This summer has seen a big increase in those bookings, and Art Department capped the momentum off nicely. Local promoters Techyes and Alliance Events & Nightlife worked together to organize the show.
The Kennedy itself is small, able to fit only a couple hundred people. The venue also has an outdoor patio area with local talent playing, a perfect respite from the tight space inside. Such a venue fit Art Department's sound perfectly, and I was excited to see how he would mold his set to the occasion.
His set began very tech-y, with a gradual build-up and layering of percussion. Coming off the preceding DJ's more radio friendly house sound, Art Department's initial minutes may have confused some. It was great to see Art Department not dulling down his sound to fit the setting, as a DJ should test their audience before going full-on.
Art Department moved on to play bigger jams, notably some acid-tinged house and drop-friendly tech house. The crowd became more receptive, dancing harder as the night progressed. A palpable energy could be felt in the room as Art Department drew closer to the end of the set, leaving attendees wanting more.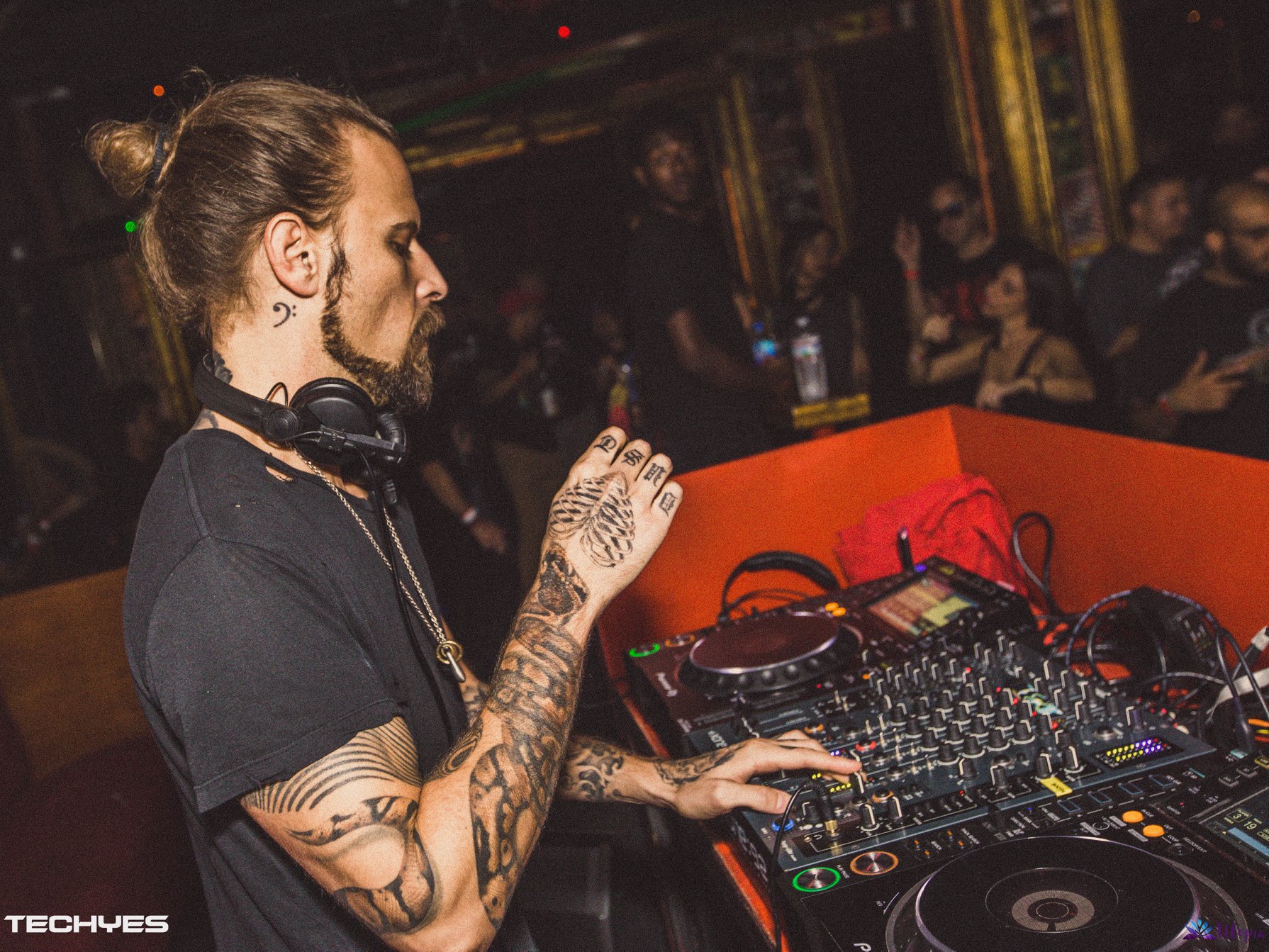 My one critique? I wish Art Department played a longer set. He only played for about an hour, but it's hard to complain when he made a rare stop in Tampa regardless. As the night closed, it was clear Tampa was hungry for more underground music. I hope this show marks the beginning of more to come. And hopefully another stop from Art Department in the future.
Photo Credits: Techyes