The countdown toward San Holo's debut album, album1, has officially begun with the release of double singles "worthy" and "lift me from the ground." Fans who started following San Holo around the time that "Light" came out, when he was started to really blow up, might be somewhat put off by the newer, relatively more indie singles. But Day 1 fans are here to support and can recognize greatness in any form, even when it's not in an entirely electronic genre.
"worthy" is easily the newest sound of the two singles, with more off-kilter guitar licks, reverbed vocals, and a wildly interesting percussive rhythm. The type of autotuned lead vocal in "worthy" is also entirely foreign to dance music, making it a really left field release for a first single.
Comparatively, "lift me from the ground" is closer to newer San Holo and fans will have the bright and iridescent vocals and chords stuck in their heads for weeks.
San Holo describes the depth of these songs: "I wanted to release these two tracks together because they are true companions. 'worthy' is the first song that came to me and I've written a lot of songs these last six months. Some songs, I just fell out of love with them, cut them out of the album or started changing parts. But this song, I loved it from the beginning and that hasn't changed."
He continues: 'lift me from the ground' just goes hand in hand with worthy because while I don't think 'Worthy' could chart as a "hit", 'lift me from the ground' is like a very poppy dance track in the footsteps of my previously released songs, 'Light' and 'We Rise'. After I added in guitars, it is really the hybrid/transition to full electronic and this new sound that I am doing."
Kicking off on October 31st in St. Pete, FL, San will be hitting over 30 cities during his North American Tour, where fans will be able to experience the sounds of his debut album. Tickets and VIP Package on sale now at http://www.sanholo.com/.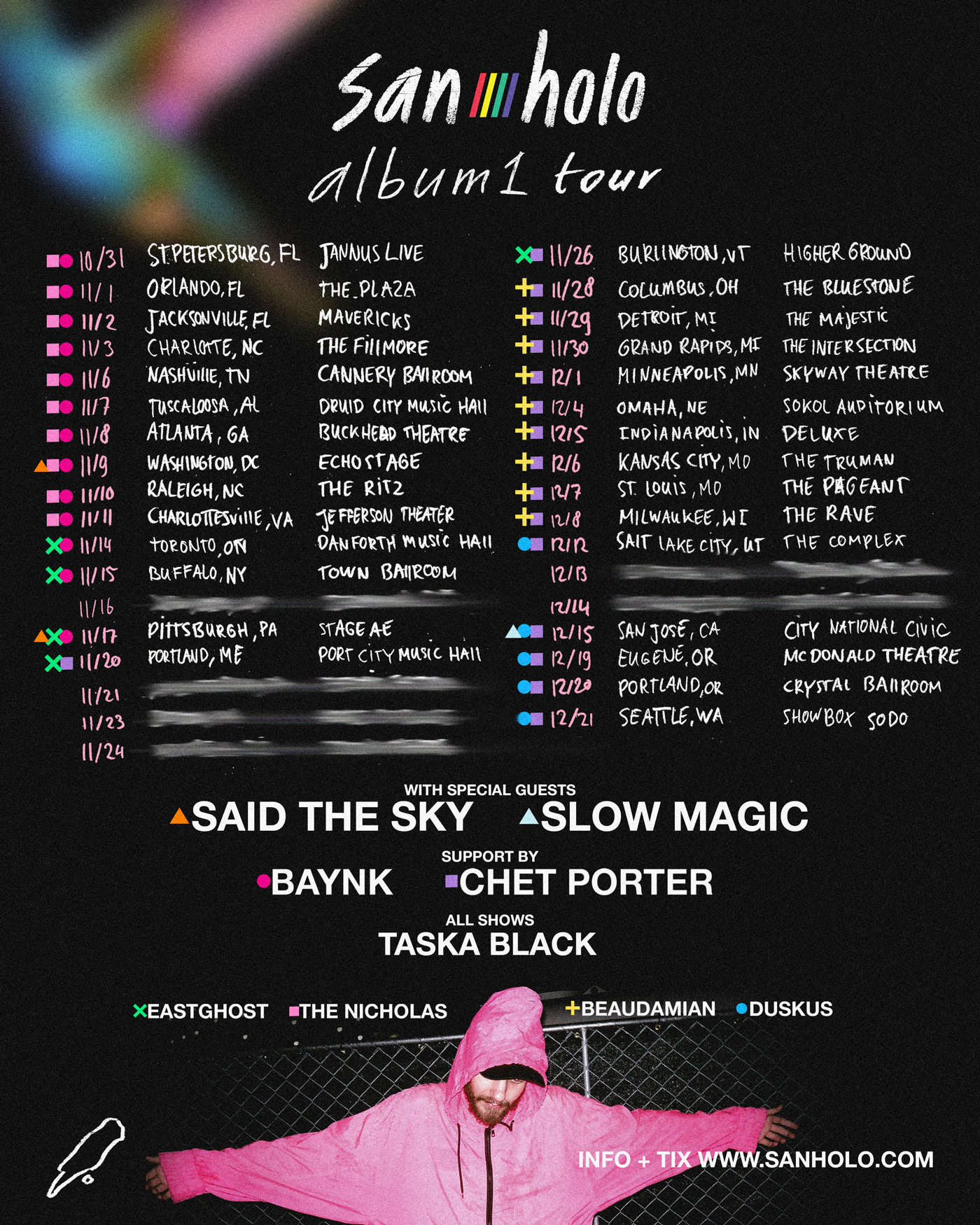 Photo via Rukes.com