Disfunktion is a dynamic house duo from the Netherlands made up of Barteld Frech and Mike Tielemans. Active since 2007, Disfunktion has made a name for themselves in the Dutch house scene and around the world with their consistent releases and authentic, melodic sound. 2012 has already been a monster year for Disfunktion, with releases on PinkStar Records, Housesession Records, Recovery House, and Armada Music. The duo has also received support from the likes of Tiesto, EDX, Ferry Corsten, and Thomas Gold. Their "Ibiza Rework" of their single "Galette," off of PinkStar Records, was one of the hottest releases of the spring, and their release "No Matter" (also off PinkStar) tore up the progressive house charts this past summer. Now the group is hard at work on their first full-length album, "Appetite for Disfunktion," and previews for the upcoming album have already received a healthy dose of buzz. I got the chance to talk with the members of Disfunktion and discuss the origins of their group, the Dutch house scene, musical influences, and their forthcoming album.
_____
Your EDM: First, let me just thank you for taking the time to talk to us. I personally have been a fan of yours since I first heard "Tamarindo" (Spinnin' Records, 2009). For those who don't know you, please tell us a little bit about yourselves.
Disfunktion: We're Mike & Bart, from the Netherlands. We're based in Utrecht & Amsterdam, we love EDM and are huge foodies! Our musical style can be best described as "Peaktime EDM," as we like to make hard hitting uplifting tracks with melodic breaks.
Disfunktion feat. Max'C – No Matter (Original Mix)
Your EDM: What got you guys into music originally, and what made you decide to start producing house together? Also, when did you produce your first track?
Disfunktion: We've known each other for quite some time now, and got introduced by a mutual friend. He was the first one that got Technics SL1200's back then, so we met while spinning some tunes! We soon got together on a weekly basis to buy records at the local record store, and became good friends. When we went to college we both started to get interested in how house music was produced and wanted to give it a try, so we eventually started with Reason and Ableton and made "filter disco" (we adored Olav Basoski). We worked hard to get our first release out in 2007 on Olav Basoski's Rootz Records (Disfunktion – Easy Fix). We kept on making and releasing music and DJing together ever since, and evolved our style to where we are now!
Your EDM: How would you describe the style of your productions, and which artists/groups are some of your main influences?
Disfunktion: We love a wide variety of music, from Miike Snow to Daft Punk to Headhunterz. We are also into the SHM guys, Hardwell, Swanky Tunes, and of course Tiesto, who are all big inspirations to us. We always try to keep our productions uplifting, melodic and big.
Disfunktion – Galette (Disfunktion Ibiza Rework)
Your EDM: You guys have a very wide-ranged style, to say the least. In your releases you've gone from more techy stuff like "Santoor" (Spinnin' Records, 2009) to lighter progressive such as "La Barbara" (Sneakerz Muzik, 2010) to more recently, full-on big room progressive with electro influences like "Galette" (Ibiza Rework) [PinkStar Records, 2012]. Do you view your production style as having gone through various stages, or is it more that you guys just like to showcase different elements of your sound?
Disfunktion: We feel like our productions have definitely gone through various stages, which have brought us to where we are at the moment. We do like to showcase different styles whenever possible though. We did a more electro style on our Zander Bleck remix (Zander Bleck – Temptation [Disfunktion Remix] // Interscope, 2012) and on our Galette rework for instance. We just try to stay true to what feels and sounds good to us.
Your EDM: Describe how you guys approach playing your live sets. How do you like to structure them, and what are some of the most memorable gigs that you've played?
Disfunktion: We play a lot of our own tracks naturally. We also try to make a lot of edits of tracks we like, so that when you play songs people know, you have your own little version of it.
The structure of a set really depends on the venue and crowd, whereas we can start off with more groovy tracks when we're following up a groove/tech DJ at a pool party in Miami against walking into a venue that's already going off on a Hardwell track. We always try to work towards some of our own material and of course we want everybody to lose their minds while we're playing!
Some of our best gigs have been in Miami last year (Ultra Records Sunset Poolpart/Nikki Beach) but we've had some awesome gigs in Zurich, Switzerland a couple of weeks ago too.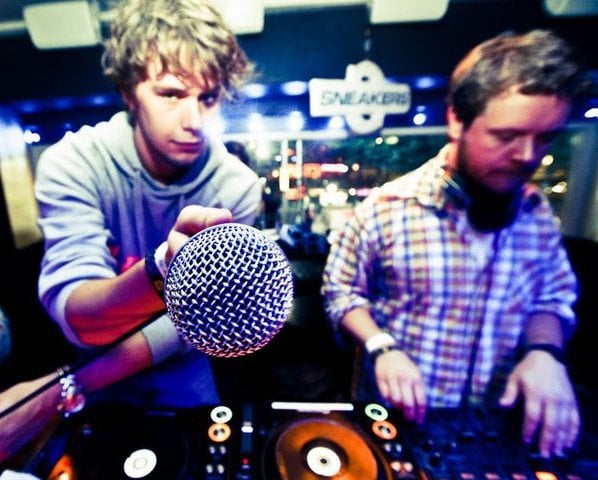 Your EDM: The Dutch EDM scene is one of the deepest and most dynamic in the world, and the country has become known for its own particular brand of house. You guys are from the Netherlands, so you have some experience within the Dutch house scene. What are your thoughts on it, and what do you think makes Dutch house (and the Dutch house scene) so unique compared to the rest of the world?
Disfunktion: We guess it's because EDM in the Netherlands has been around for quite some time now. We have been into house music for over 14 years, and even when we just discovered it, it was already a huge scene. This has evolved to the current point it's at now, where during the summer there are no weekends that don't have multiple festivals featuring EDM in their line-ups. It's just part of our culture.
Your EDM: The European EDM scene has historically been a very vibrant one. But more recently, as I'm sure you guys have noticed, EDM has really gotten huge in other parts of the world–especially here in North America. What is your opinion of the "EDM boom" of recent years and how do you see EDM, and house music, evolving in the future?
Disfunktion: We're really happy with all the new people discovering EDM all over the world! It's always good to see something you love get more and more appreciated everyday. We're really excited to see where all of this is going too. We love coming over to Miami for the WMC and Ultra every year, so more of that is most certainly a good thing in our opinion.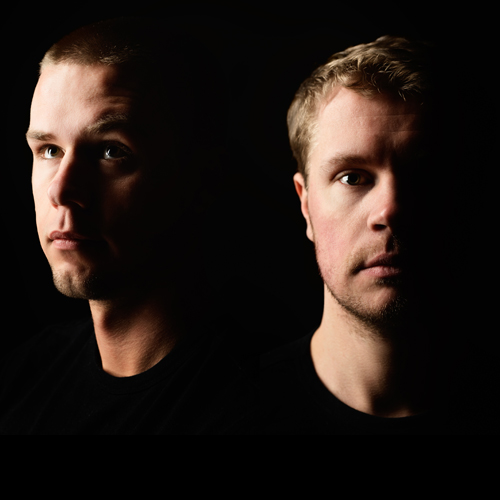 Your EDM: Tell us a bit about "Appetite for Disfunktion," your upcoming first full-length album. You've released a couple track previews from the album, including "Pushing" and "Goodbye Miami," that have been pretty well-received. Discuss your guys' creative process behind making the album: how long you've been working on it, what it's been like in the studio, and the type of sound you've been aiming for. Will the album be a mixture of old and new tracks, or is it all brand-new? And obviously releases pretty much never revolve around on exact dates, but roughly when do you expect the album will be finished?
Disfunktion: We're sorry to say we're still waiting on an official release date, but it's supposed to be coming out later this year. The release is going to be on PinkStar Records (EDX's label). We worked a little over a year on it and are really happy with the result!
We're actually all finished on producing the album's tracks. We did a variety of tracks on it, some are more of what you are used to hearing from us. But we also did a down-tempo vocal track on it. The album will be a mixture of released tracks along with new material, and will contain a total of 15 tracks.
"Goodbye Miami" Preview

Your EDM: Which artist/group would you most like to work with in the future?
Disfunktion: We would love to come full circle and work together with Olav Basoski in the near future. And of course we dream of working with Tiesto one day 😀
Your EDM: What can we expect from Disfunktion for the rest of the year, and early 2013?
Disfunktion: Our album "Appetite For Disfunktion" will be coming out, there will be a remix of our track "No Matter," and we'll see the single release of "Pushing" in the next couple of months on PinkStar Records. Besides that, we're releasing an EP on Zouk/Armada very soon, which will contain two originals: "Magenta" & "Our Sound."
We are also extremely busy with remixes at the moment. Just this week we're working on three of them! When we can let everyone know more about these remixes we will!
We also do a weekly show on FG DJRadio USA (http://radiofgusa.com) every Saturday at 10 PM, which you can also download from our SoundCloud every following Monday.
To top it all off we are giving away a new mashup pack when we hit 2500 likes on our Facebook so we guess you'll be hearing from us 😀
"Pushing" Preview

Your EDM: Lastly, any parting thoughts, messages, or plugs for our readers that you would like to make?
Disfunktion: We will be releasing our new mashup pack as soon as we hit 2500 likes on Facebook.com/DisfunktionOfficial. So check out all the tracks in a minimix here: http://soundcloud.com/realdisfunktion/minimix-disfunktion-mashuppack
We also just gave away a free track: "Disfunktion – Feeling" which you can listen to and download here: http://soundcloud.com/realdisfunktion/disfunktion-feeling-download
And don't forget to follow us on Twitter to stay up to date with us: http://twitter.com/RealDisfunktion
_____
Thanks again to Bart and Mike for talking with us. Be sure to stay up to date with Disfunktion through their SoundCloud (http://soundcloud.com/realdisfunktion), YouTube channel (http://www.youtube.com/user/DisfunktionTube), and Twitter (@RealDisfunktion). Stay tuned for their single release of "Pushing" later this season. And as always, for all the latest in news, tracks, previews, and commentary, keep it locked on Your EDM