There are only so many words in the English language that can describe a Savoy performance: mind-blowing, wondrous, awe-inspiring, frantic, astonishing, unexplainable, and hairy are the words that immediately come to mind. This Boulder, Colorado based band is comprised of DJs Gray Smith, Ben Eberdt, and drummer Mike Kelly. An interesting combination to say the least, these guys know how to show their fans an amazing time. Savoy Live With Lasers is their latest tour across the US showcasing their many talents and, well, lasers! The music by itself is fun to jam out to, but the lasers certainly augment the experience to the nth degree. Enjoy the photos and Your EDM's review of Savoy Live With Lasers.
Eagerly awaiting the show, everyone in line was starting to get irritated due to the wait. Doors were supposed to open at 8pm and we were still waiting at 8:50. My only speculation at this point is the tech crew testing out the levels and laser effects for optimum effectiveness. The fans start to chant, "Let us in!" over and over and the door man appears to looks uneasy and quickly closes the door behind him. Soon enough, he returns and opens the doors to the delight of the concert-goers.
The House of Blues in Dallas is known for the many artists that have passed through these halls. Although small in appearance, the venue was perfectly capable of fitting all in attendance to a comfortable degree. To kick off the evening, Grandtheft opened up with a wonderful trap ensemble. It did not take long for the crowd to get going to the beat as he threw in some great tracks into the mix. After his hour long performance, he finished up with Diplo's trap rendition of Sweet Nothing by Calvin Harris.
As Grandtheft left the stage, Savoy took almost no time at all to get on stage and greet their fans. The slow build up of Devils On Horseback was the perfect song choice to open up the evening. As the drummer Mike Kelly picks up the pace, a flashing strobe lights up beneath him giving his setup an eerie appearance. As the beat dropped on this epic track, glorious lasers showered the frenzied crowd. Everyone went nuts, myself included! With their vast catalog of free music, I was impressed with how Savoy paced the show. In some moments the fans went really hard as everyone's heads and hands were thrashing about, while at times they surprisingly let the crowd catch their breath on their slower tempo tracks, (slower tempo is used lightly as they pretty much stayed at 128 bpm and 140bpm tempos)! From the beautiful Heather Bright featured vocals to their classy dubstep collaboration with Big Gigantic, this band has a lot of promising things ahead of them.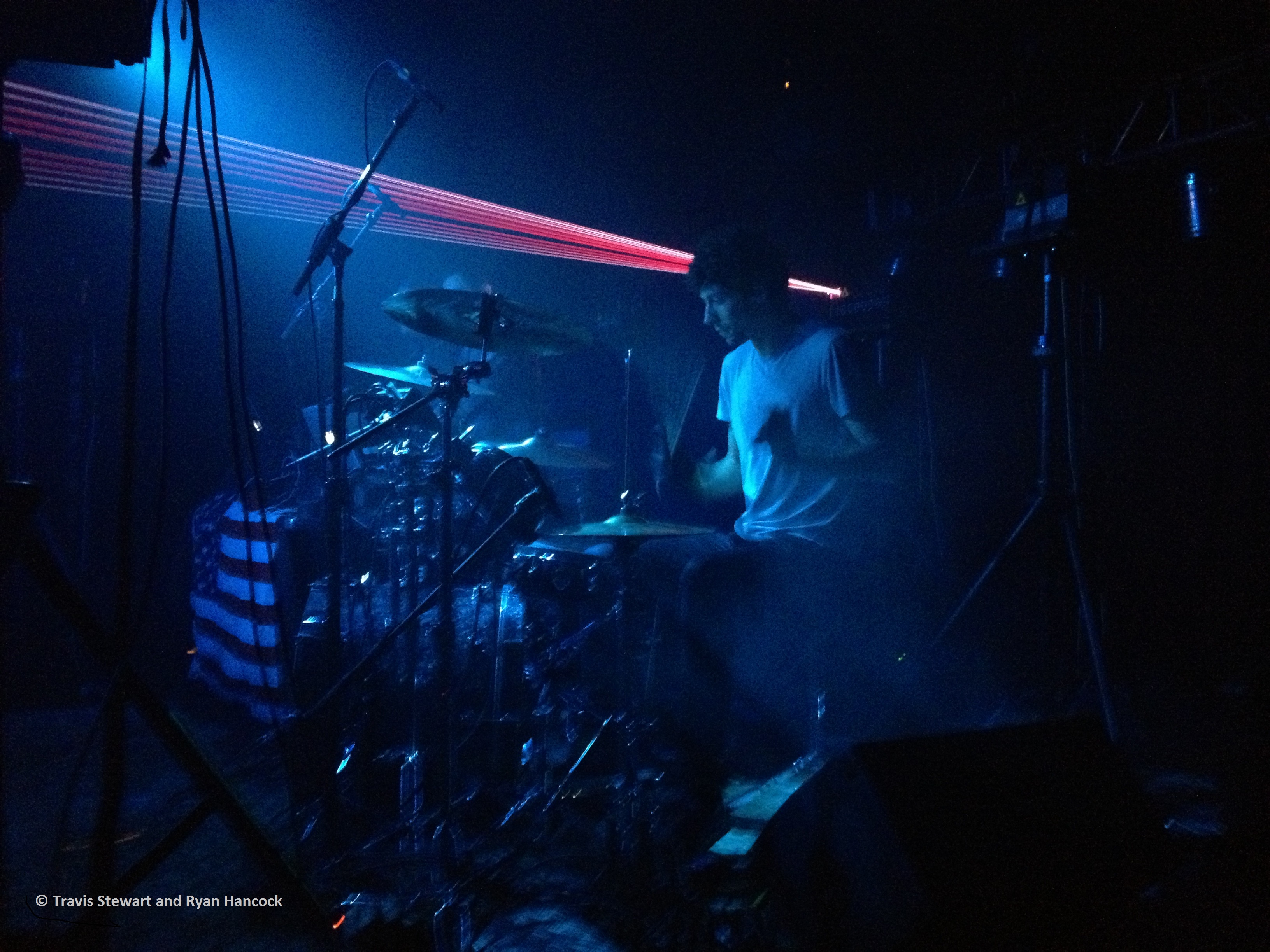 The vibe of this event was indescribable. As a fan of their music, I had no idea how the combined efforts of two DJs and a drummer would pan out live. Do not worry doubters of the world, this band is here to stay! Gray Smith and Ben Eberdt did an excellent job, but the applause goes to the drummer Mike Kelly for clearly putting his back into the show as he never let up the pace as his endurance was constantly tested. This performance easily ranks up there in my top ten favorites. Everyone that is a fan of electronica should not miss out on an opportunity to show Savoy some love when they come to a city near you.
Many thanks goes out to Ryan Hancock for all the help and fun he has shared with me.
To see what Savoy is really about, click here to download their EPs for free on their Facebook. Enjoy!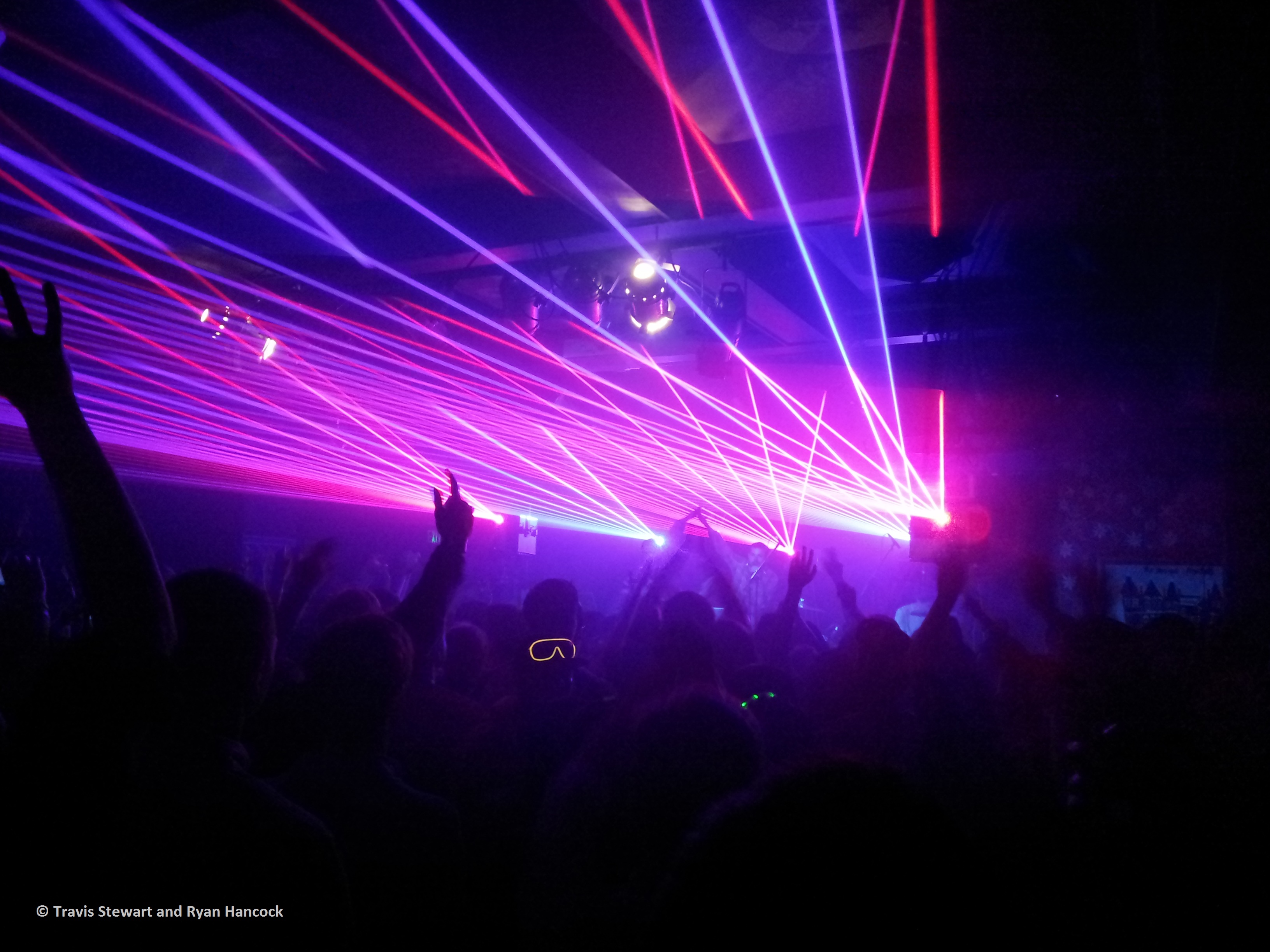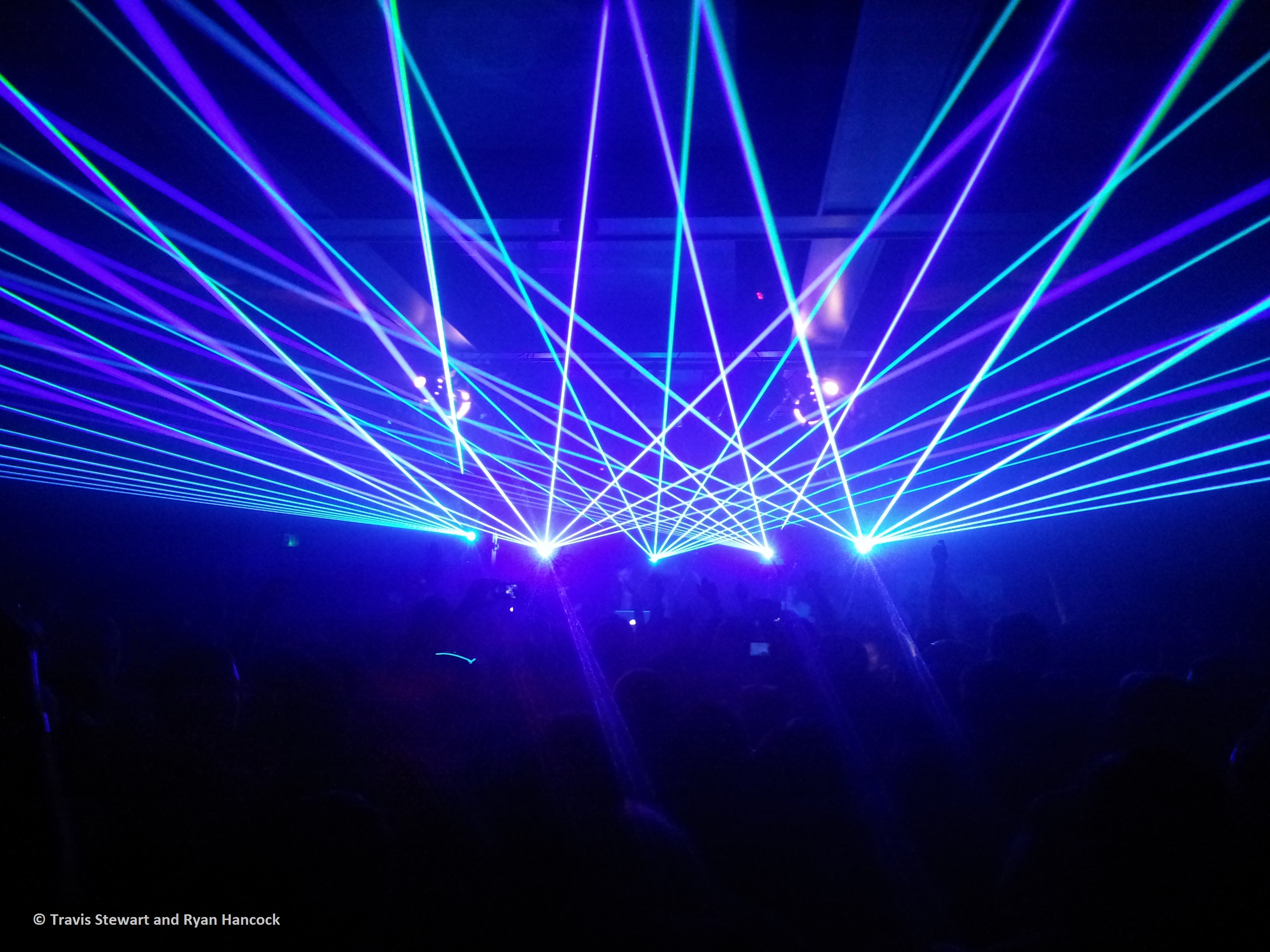 Check out Savoy's remaining dates for their Lasers Tour!