To celebrate their favourite season of the year, Toolroom Records just released their huge new 'Ibiza 2014' album, the only essential accompaniment to lazy days by the pool, hedonistic club nights and hazy after parties.
With tons of trips to the white isle under their belts and in anticipation of some great excursions again this year, Toolroom sat down with some of your favorite artists from 'Ibiza 2014' who wanted to share their top tips for Ibiza with you…
1. Be Prepared
A trip to Ibiza is no ordinary holiday. The monumental place this holds in the history of dance music, the sheer number of club nights running and DJ's performing all on the one island over the matter of a few months means you need to plan your perfect holiday with precision. Diaries of who's playing where when can be found easily. But when should you visit? And where on the island should you stay?
Pagano told us why avoiding the high season was the best bet:
"I love Ibiza. The first time I was there was in the early 90s and a lot of things have changed since then, but one thing remains the same: Italians go in big numbers during August. August in Ibiza is really very overcrowded with people from all over Europe. It seems like stating the obvious but, to get a chance to find a taxi, book a restaurant, have some room on the beach and on the dancefloor, it's better to go in June, early July and September. Parties are still ace and everything is a little more relaxed which works wonders after a particularly indulgent night at a club if you know what I mean! But if you really can't do without my fashionable, fun and handsome fellow countrymen (and their sunglasses) then August is the time for you…"
With closing parties always a popular option, and with a choice of clubbing meccas San-Antonio and Playa Den Bossa to choose from, not to mention the beautiful Ibiza Town and various private enclaves, Ed Brumwell let us in on his favourite place to head to:
"My top tip when you are in Ibiza is to head to Playa Den Bossa, chill on the beach with some drinks and decide from there where you want to go for the night. With space, pacha, Ushuaia and Sankeys close by there is always something good happening."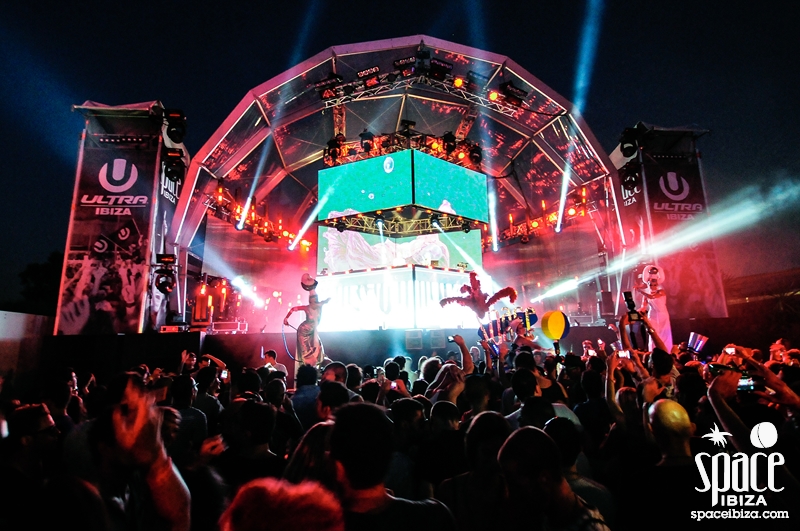 So, there's a lot of preparation before you even get to the airport and anyone planning a Balearic adventure, needs to pack for every eventuality, as Mikel Curcio and Paolo 'Uncle Paulie' Angelo (co-owner of Sankeys Ibiza) advised us:
"Whenever we go to Ibiza, we always make sure to pack plenty of sunglasses and Advil and don't get lost on translation."
Advice one half of the duo Him_Self_Her certainly didn't heed:
"Make sure you don't fall asleep out on Bora Bora beach without sunscreen for 5 hours as you might have to go to DC10 looking like a lobster… we will let you guess which one of us did that!"
2. Venture Outside Of San-An
So, you've finally made it to the notorious white isle. You're enjoying a different club night every night, with the world's biggest A-list DJs and coolest underground turntablists providing the soundtrack to your holiday; but wait, as Simon Doty reveals, there's even more to the island:
"My tip for Ibiza is to pace yourself. Don't try to do it all in one night, especially if it's your first time on the island. There is a lot going on and sometimes it can be a bit overwhelming. The best way to break up the partying days is to go experience the other side of the Ibiza, explore the island!"
Indeed, Him_Self_Her have particular spot they like to visit:
"Ibiza is an adventure, so grab a map of the island, hire a car and explore as many places you haven't seen as possible. There are so many bits that you miss if you stay in San An or Ibiza Town, such as Sa Talaiassa – the highest point on the island, which has the most amazing views."
3. Food, Food, Food…
We all know DJs love their food and, with the amount of traveling they do, they're pretty much connoisseurs of any city you care to mention. In Ibiza, Erik Hagleton lets us in on his favourite spot:
"What I like to do in Ibiza during the day time is to go eat at this amazing little restaurant near Talamanca Beach called the Fish Shack, which is a hidden gem.  It's for me the best food on the island. Get the dorada served with the potato salad and a cold beer, and you will have the best meal ever."
4. Sunsets
Every trip to Ibiza involves a story about a sunset so this is definitely on your to-do list, as Marco Lys says:
"I Love Ibiza; there's a kind of magic all around it. There is something special you can't miss: the legendary Ibiza sunset. The best place for me is a hidden spot near Cala d'Hort; you have to walk through a small wood and then you will be in front the sea – it's just stunning!"
5. Don't Over-Plan
But we don't want to seem militant about this, Ibiza has so much to offer and sometimes you just can't plan for it, as Him_Self_Her state:
"Although it is a good idea sometimes to plan where you're going clubbing before you get to Ibiza, don't feel you have to buy your club tickets online. There are plenty of promoters/reps that sell club tickets on the island for the same price or less, and it also gives you the flexibility to change your mind at the last minute, which can happen a lot when you are lost in the party vibe!"
Jay C agrees:
"I've been playing in Ibiza for 14 years now & lived there for 7 of those and, although we did some seriously crazy things in the 1st couple of years (which I probably shouldn't mention!), you soon realise that there's an amazing spiritual side to Ibiza. Of course the clubs are some of the best in the world, but get off the tourist trail and find some of the many hidden beaches, try some of the restaurants in the idyllic setting of Dalt Villa, take a trip over to Formentera & most importantly make sure you catch at least one of the stunning sunsets at one of the many amazing sunset bars. My top tip is make sure you get some sleep… eventually."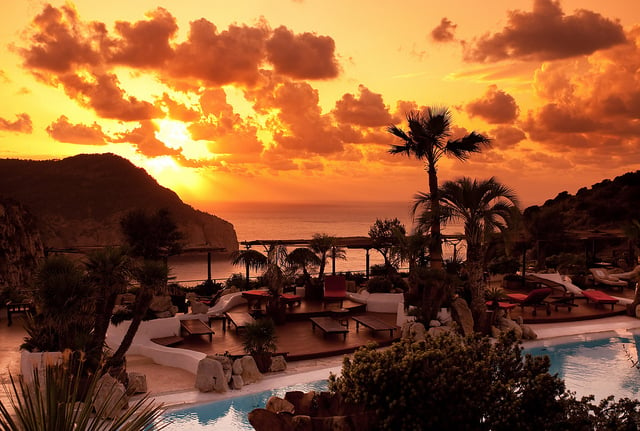 6. Explore The Spiritual Side Of The Island
The hippies' influential movement shaped the way in which Ibiza is perceived today. In the 1970s in Spain, after Franco's death, a whole generation enjoyed a new sense of freedom. It was a time when people started to make things that had never been made before, to express themselves in new ways through music and the arts. The embedded freedom of thought and expression attracted musicians, artists and other fellow hippies. The hippies were also responsible for the birth of today's recognised superclubs, such as Pacha and Amnesia, which at the time, were renowned for their outlandish and eccentric parties.
Although the philosophy behind the hippy movement has been relegated to small enclaves on the island, the spirit of the hippies lives on in each and every person who chooses to spend their summers working in Ibiza or those who live there all year round; people who travel to the island, not to become rich, but to experience freedom and tolerance. So, it's definitely worth exploring a hidden beach and enjoying an intimate sunset to experience the foundations of our favourite island's culture.
7. Don't Miss You Opportunities
Our final tip is one every up-and-coming DJ will appreciate: with so much happening on the island, grab, seek out, explore every opportunity that comes your way, as Doorly says:
"The first time I ever went to Ibiza was to play for Ibiza Rocks. It was the opening party for the new Ibiza Rocks Hotel and their first event in that venue. After my set, Andy Mckay came and asked me if I'd like to be a weekly resident. So I cleared my diary for the summer and moved out to Ibiza that week and never looked back! In Ibiza, anything can happen!"
So, there you have it, Toolroom's most valued pieces of advice from some of our good friends from 'Ibiza 2014'. Enjoy your trip to Ibiza!
'Toolroom Ibiza 2014' is out now on Beatport & iTunes