With the announcement of the second half of the lineup for TomorrowWorld, Rave Heavy has once again partnered with us at Your EDM to giveaway a free Full Madness and Dreamville ticket for this coming September.
Enter here!
The latest, Phase 2 artist announcement:
and the first announcement: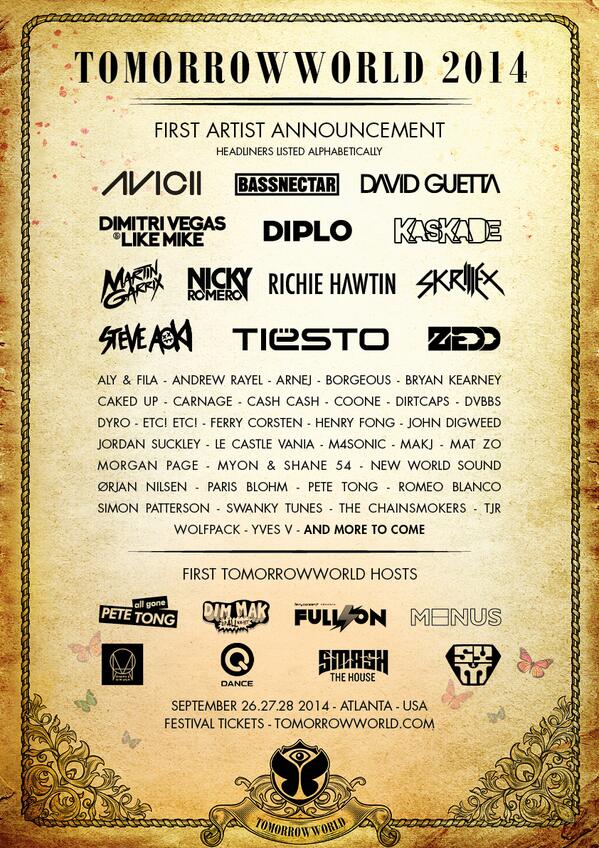 Who do you want to see most from this incredible lineup?