The day is finally upon us, ID&T's TomorrowWorld is here and will make your weekend infinitely better even if you're not in attendance. That's right, the highly anticipated American version of Tomorrowland is live streamed for all those who couldn't make the event. Now sadly the whole 3 day festival isn't going to be streamed live, ID&T announced that those who'll be watching from their couch will only be able to watch from 7PM EST to 1AM EST, but honestly that's better than nothing. So get ready to see Tiesto, Bassnectar, Nicky Romero and more perform live from Atlanta.
It's unclear what kind of live broadcasting format TomorrowWorld will take, whether it'll follow in its big brother's footsteps and only show a few minutes of as many performers as possible or rather opt for Ultra Music Festival's style (a preferred one by fans) where mainstage sets are shown in their almost full length. Personally I prefer getting a full set but we'll have to wait and see how TomorrowWorld decides to tackle the issue.
For those not in the know, TomorrowWorld is Tomorrowland's sister event that takes place in Atlanta from the 26th to the 28th of September. This installment is TomorrowWorld's second year and will see headlining acts such as Tiesto, Bassnectar, Kygo (Avicii's replacement), Diplo, Kaskade and more. The first edition of TomorrowWorld had a $70 Million impact on Atlanta and while a few residents exclaimed their discontent with noise complaints, TomorrowWorld was viewed as a beneficial addition to the region.
"One of the big parts of TomorrowWorld coming here is putting Atlanta on the map as an event site," said Justin Epstein, CEO of Premier Agency, which handles PR for TomorrowWorld.
The live stream is made in possible thanks to SFX (ID&T's parent company) and its recent business partnership with T-Mobile, it's still unclear how much T-Mobile helped TomorrowWorld's live stream other than in name and presence.
If you happen to miss the event fret not as each day will be re-broadcasted until 6:30pm EST the next day.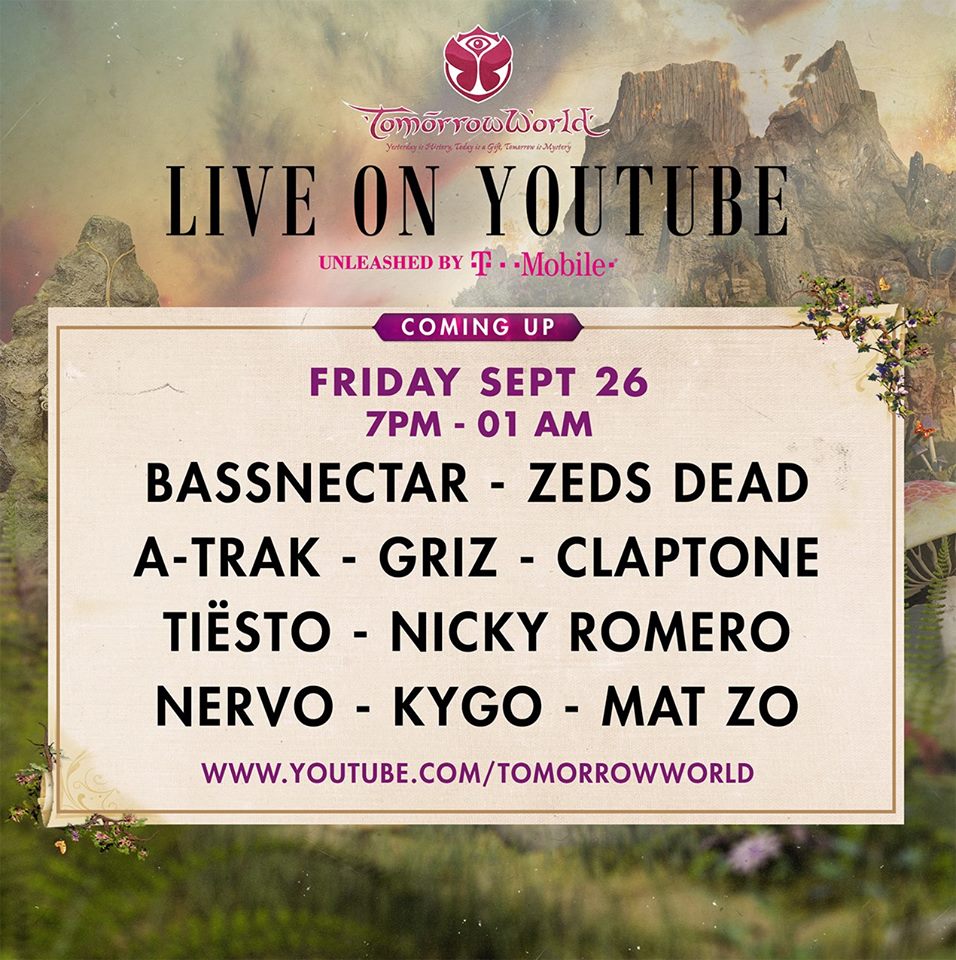 Source: TomorrowWorld