By now it's likely everyone has seen the ultra fun Bud Light TV commercials where one lucky Bud Light fan is whisked away on an epic adventure of friends and fun. You may also know one of the several thousand people who have been lucky enough to win the #upforwhatever contest and be invited to one of their gigantic parties dubbed Whatever, USA; where a complete party city is constructed to give 1,300 lucky fans the weekend of a lifetime. Whatever, USA's and #upforwhatever events are the future of partying. Bud Light's keen eye for a good time has enabled them to take their functions to the next level. They're so amazing words don't do them justice, after-movies can't do them justice but, definitely check out the recap video of the last one which took place on Catalina Island off the coast of LA:
https://www.youtube.com/watch?v=nnNS1s9oFqA
Bud Light Knows The Evolution of Partying and Has Taken It One Step Further
Not only is Bud Light the purveyor of one of America's most popular party libations, they are also the connoisseurs of one kick-ass good time. First, crowds were going to 1 concert to see 1 band they loved. Then we evolved into going to 1 concert to see 2 bands we loved, then three. Then some genius came up with idea of a day long music event filled with music and art. Then someone capitalized on that idea to create a weekend long music festival that brought an entirely new experiential nature to enjoying music. Now, Bud Light has taken things one step further by curating an entire weekend of music + celebrities doing hilarious things that you can interact with, talk to, completely immerse yourself in. Or they're sparing no expense to give winners a weekend that they would never be able to have in real life. Read our recap from the Catalina Bud Light Mixer to hear how much fun 1,300 people had for 3 days straight.
With Bud Light Vegas Was Our Playground
EDC Las Vegas is one of the most well-known EDM festivals in the world. Pool parties on the strip during the day and dancing in the dark desert night makes it easy to have the time of your life. Especially if you were one of the lucky #upforwhatever winners who got to experience the weekend through Bud Light's eyes.
Suites on the strip with beautiful views, delicious dinners, cool crisp Bud Light waiting for you in your limo that chauffeured you to the festival–we couldn't have had more fun. The Bud Light House of Whatever was a great retreat from festival madness. A lounge for you to kick your feet up after a long night of walking, the bar within 10 ft. of you with a very short line, art, friends, good times–such a great place to be. The music was of course out-of-this-world too. Carl Cox b2b Loco Dice blew my mind.
On day 2 we awoke in our beautiful hotel room, took in the breath-taking view, and got ready for an epic time at Hardwell at the MGM's Wet Republic pool party. A killer VIP couch in the shade and all of the Bud Light we could possibly drink made for one of the best times I have ever had. You haven't partied until you have partied with Bud Light.
[column size=one_half position=first ]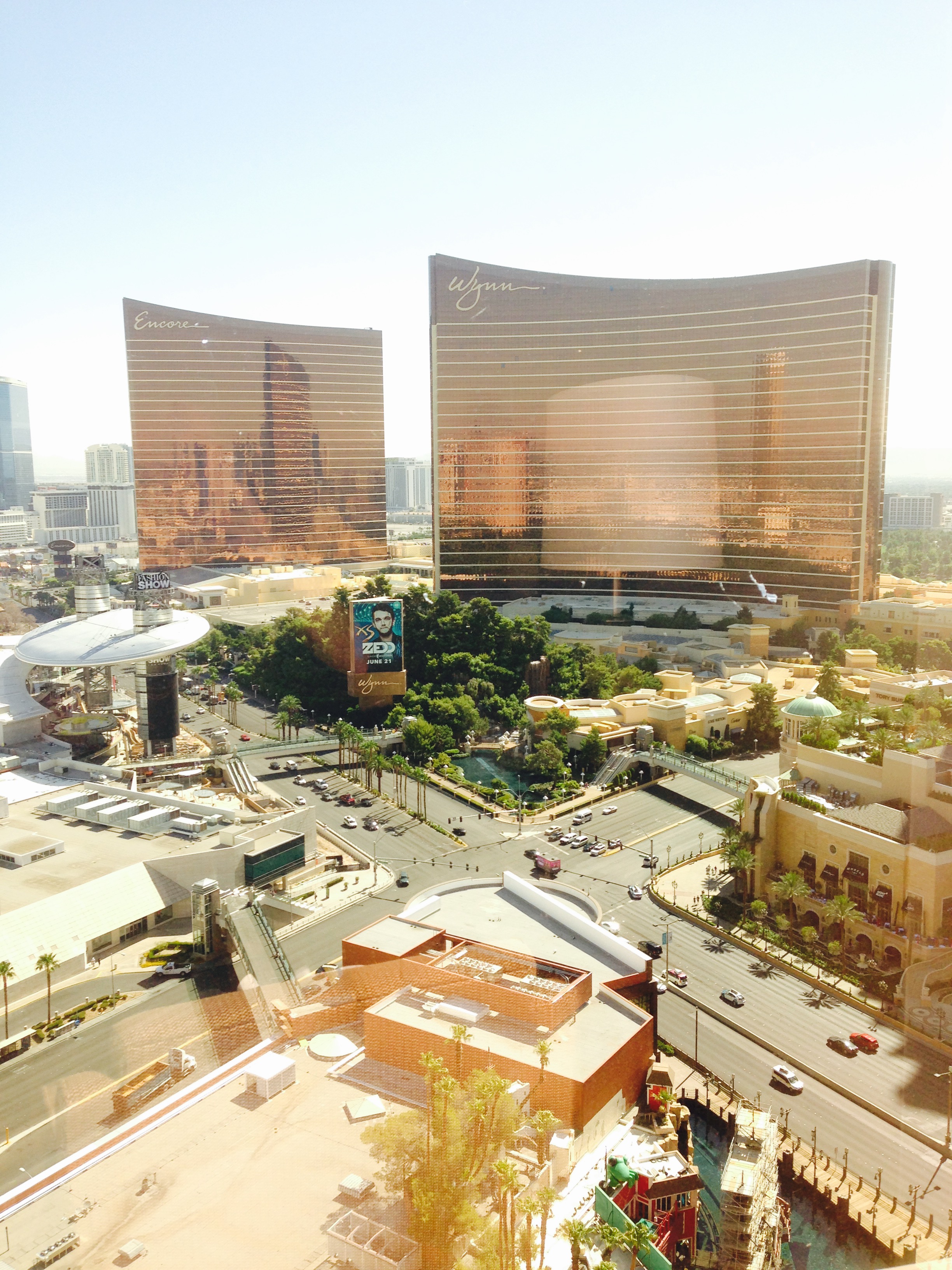 [/column] [column size=one_half position=last ]
[/column]
We were catered to by the terrific Bud Light team the entire visit. They spared no expense to ensure winners got to experience EDC LV in a way that a normal 20-something-year-old couldn't possibly afford. Anheuser Busch clearly loves its fans.
Bud Light Wants To Help You Check Off Your Summer Bucket List
Is it Lollapalooza? The Mad Decent Block Parties? TomorrowWorld? No matter what festival environment you prefer, Bud Light wants to send you there in the highest of fashion. After being fortunate enough to experience EDC LV with the #upforwhatever winners, trust us, you want to be #upforwhatever and go on these life changing moments with the Bud Light team. Entering the contest is super easy and extremely fun, all you have to do is post a summer-themed photo on Twitter or Instagram demonstrating how you and your friends are #upforwhatever and use the hashtags #upforwhatever and #BLContest. If your picture is in line with the whole #UpForWhatever movement, Bud Light will find you and deliver to you a life-changing party experience. Feel free to tag @YourEDM_Sydney so I can like, comment, and share your amazing submissions as well.
Check out the experience of another lucky #blcontest winner on Catalina Island:
https://www.youtube.com/watch?v=GJ4ee76GbGE
Bud Light