While we've been making such a huge fuss about the lineup of Ultra Music Festival this year, one of the main attracting factors of the festival has been basically entirely overlooked: the stage. The main stage at Ultra is always a sight to behold, and we'd all but forgotten that it changes year to year. However, some new imagery courtesy of Ultra's Snapchat has us all giddy.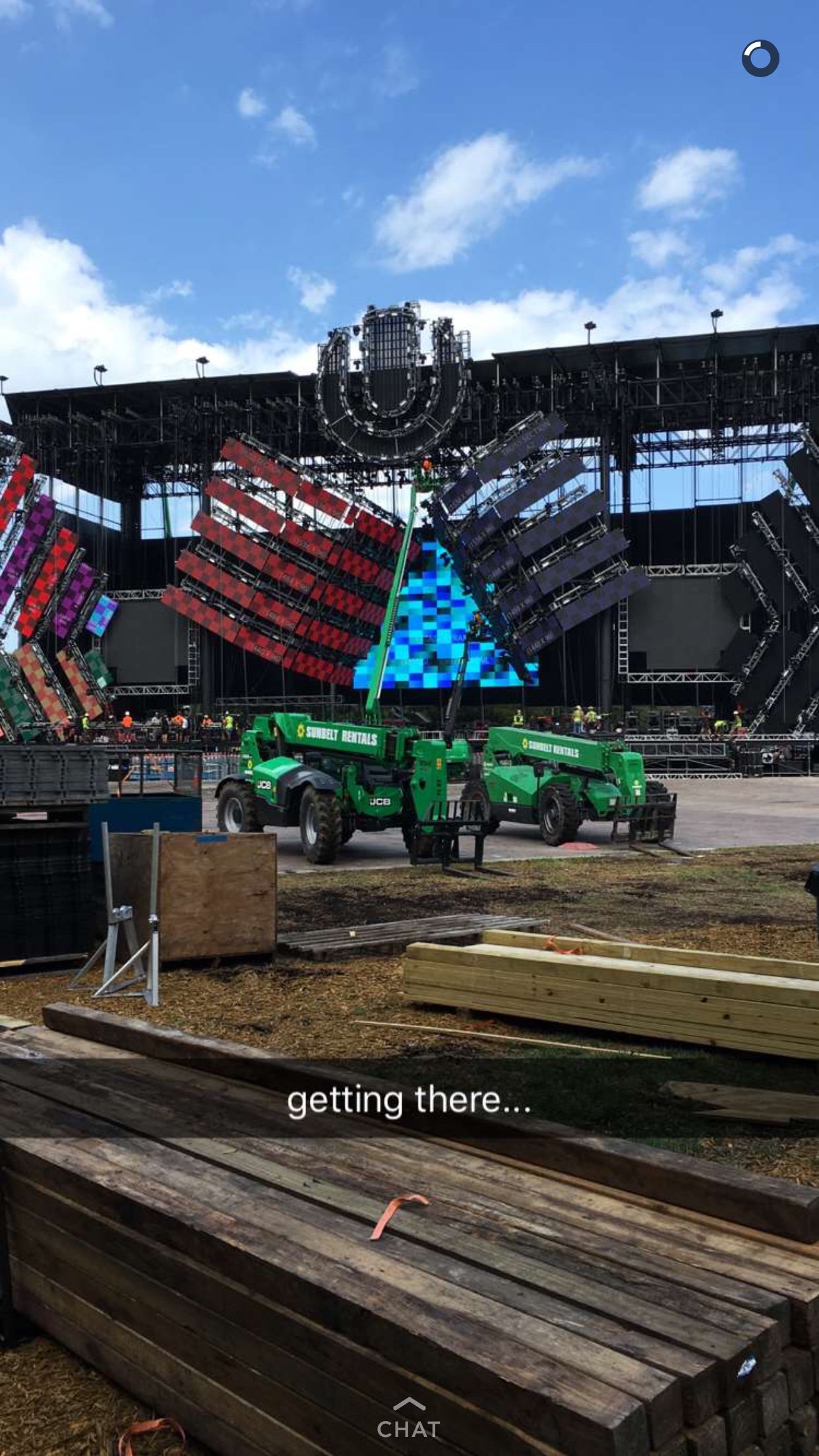 Featuring the characteristic "U" logo at the top, the stage features three, large square LED panels with many other more narrow structures jutting out from the center. Other panels on the outer edges form what could be compared to large arrows. The design looks rather simplistic at first glance, however we're not even sure if this is the finished product.
EDIT: We've found a suspected DMX layout on the Ultra subreddit, giving away what looks like the final design of the stage and it looks awesome. Also, it seems Martin Garrix has joined in on the action and shown off some of the final design.
And even if it was, there are still all of the myriad spotlights, strobes and lasers to take into account. So whoever you're planning on seeing at the main stage this year (we recommend Pendulum, for obvious reasons) it's sure to be a fantastic sight.
You can keep up with all of the UMF teasers by adding Ultra on Snapchat, username: ultra
You can also follow Creative Director & Dir. of Design, Richard Milstein, on Instagram here.
Featured image via Rukes