Gear for Good.
The founders of Cotopaxi have made a commitment to create a positive social impact while developing some of the most dependable yet fashionable outdoor gear on the market. Like other companies in the B Corp community, Cotopaxi developed their business to be used as a global force for social, environmental and economic good.
With the help of every purchase, Cotopaxi addresses the most persistent and fundamental needs of those living in extreme poverty. Whether it be through funding or working directly with a multitude of non-profits and organizations, they're determined to make a global change.
But this isn't just like every other company that profits, throws some money towards a good cause and calls the job done. Just like their products, their mission is rooted in sustainability.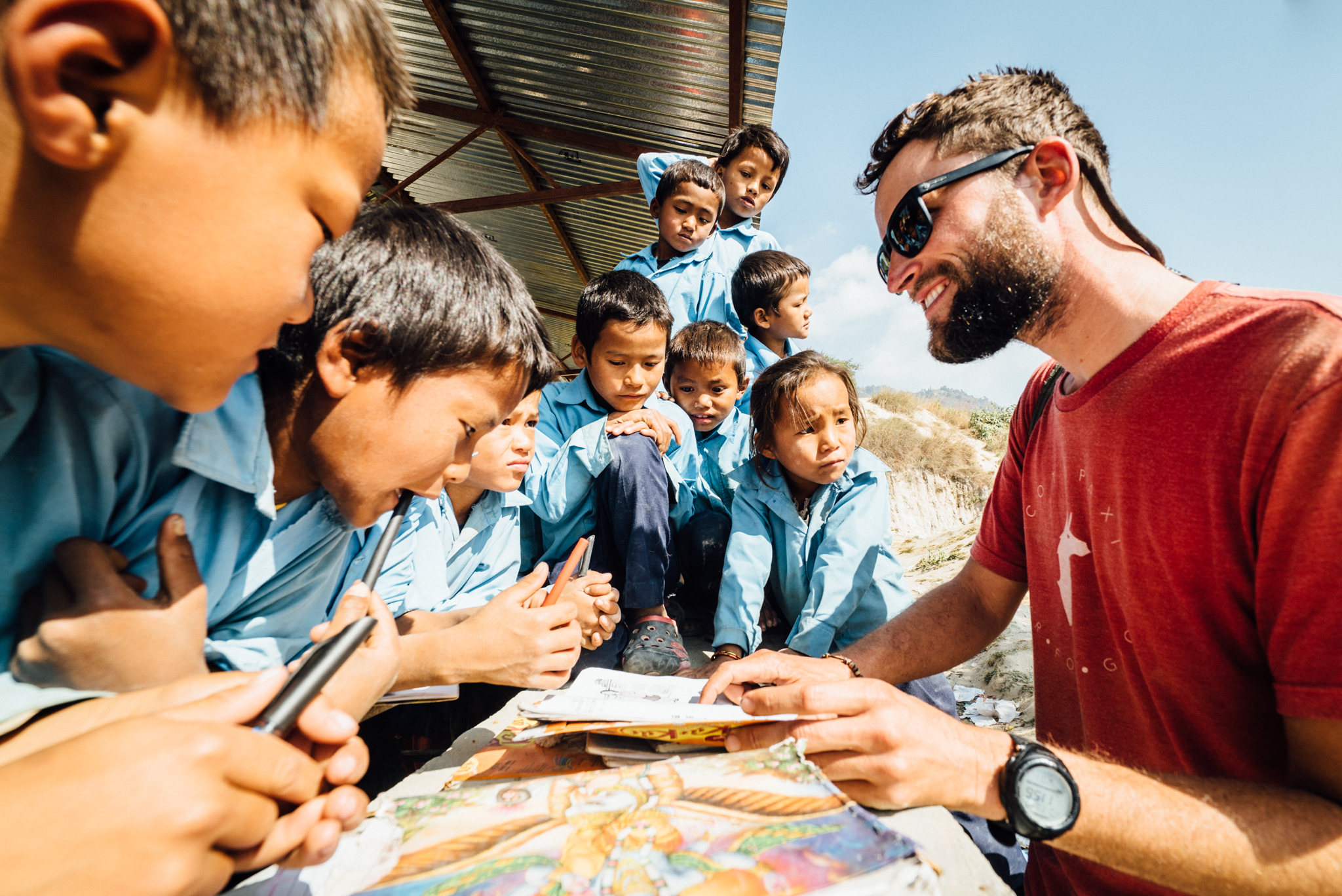 Cotopaxi focuses their resources towards the indisputable and underlying factors that contribute, and always will contribute, to global poverty. They realize that poverty is a direct result of many more deep-seeded issues within affected regions. Cotopaxi aims to alleviate the impoverished by targeting these issues from the bottom up by advancing health, improving education and creating livelihood initiatives around the world. With this holistic approach, Cotopaxi hopes to create a "sustainable pathway out of poverty."
In other words, Cotopaxi strives to empower people with health, education, skill development and income opportunities so individuals and communities can lift themselves out of poverty.
Like the intense selection process that occurs when choosing the organizations Cotopaxi invests in, the location of the Cotopaxi backpack factory was not chosen lightly. The factory undergoes multiple forms of auditing, making sure that each employee is granted the resources to sustain a positive life. Rooted in empowering the individual, Cotopaxi personally ensures strict standards for working conditions.
While bettering lives and small communities, the Cotopaxi workplace is known for actively encouraging and elaborating on the different skills of workers. The stitching, printing, materials, and whatever else you can find in these backpacks, are truly works of talented craftsmen and craftswomen.
Whatever pack you choose feels like it was made with the same attention to detail as all the rest; and it was.
I put both Cotopaxi's "Lifestyle" and "Technical" bags to the test this past week in settings ranging from the subway to outdoor trails in all types of bipolar Seattle-weather.
We'll start with the bag that immediately caught my eye: the brightly colored Luzon del Dia.
Cotopaxi managed to make one of the coolest stuff-bags there is. Due to employees having total creative control of the pack's colorway, no two backpacks are the same. As they say, each bag will arrive at your door a total surprise! After ordering I couldn't wait to see what I was about to get; and I was beyond excited with the results.
Although different in coloring, each backpack remains the same in quality and design. The Luzon del Dia uses rip-stop, repurposed, waterproof nylon that is bound to withstand even the toughest of conditions and wear. Sitting at only 18L in size, this bag will freakishly fit everything you need (seemingly like Hermione's never-ending spell placed on her satchel). Containing an internal hydration sleeve complete with a mouthpiece holder and mesh lining for the straps, makes this my most comfortable adventure pack yet.
You'll surely see me around festivals rockin' this bright pack!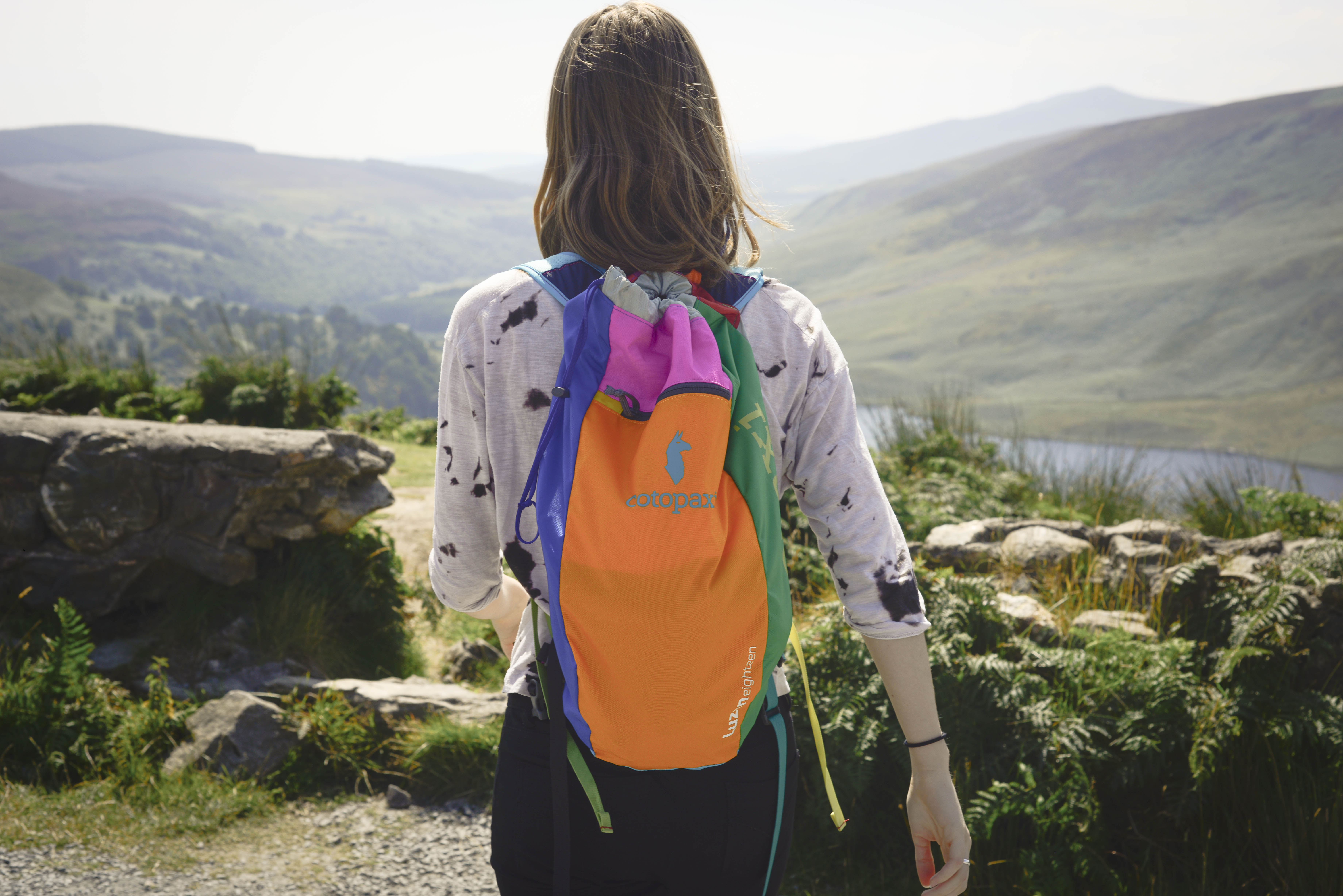 However obvious, I should warn buyers that this bag will take the form of whatever you put in it, water reservoir included. With only the front pocket as its main divider, this truly is a bag to shove stuff in. Whether packed to its drawstring top or lightly filled at the bottom, the Luzon del Dia retains its sleek shape no matter what.
I've come to the conclusion that although look-wise the "lifestyle" packs may resemble a sleek version of a day-to-day bag with the patches of suede, their function and wear could fit any outdoor activity.
Thinking I had just met my favorite new bag, I was skeptical as to how much I would like the Kilimanjaro Backpack…until I used it. I think I'm in love.
Made from water-resistant canvas, the Kilimanjaro perfectly fit my 15" MacBook with an immense amount of room to spare throughout the rest of the bag. I didn't realize carrying my computer, and whatever other crap I usually don't need but bring anyway, could be so comfortable. Somehow the people at Cotopaxi created a thick yet breathable back-panel to avoid the wearer feeling even the most hard or uncomfortable objects. With the heavy-duty zippers, fabric and technical design, this bag will surely last for multiple years.
It seemed that the water bottle pockets were there for more aesthetic reasons than anything else. But don't let that deter you; you'll have plenty of space for your bottle inside the Kilimanjaro! It just won't be as easily accessible while you're on the move.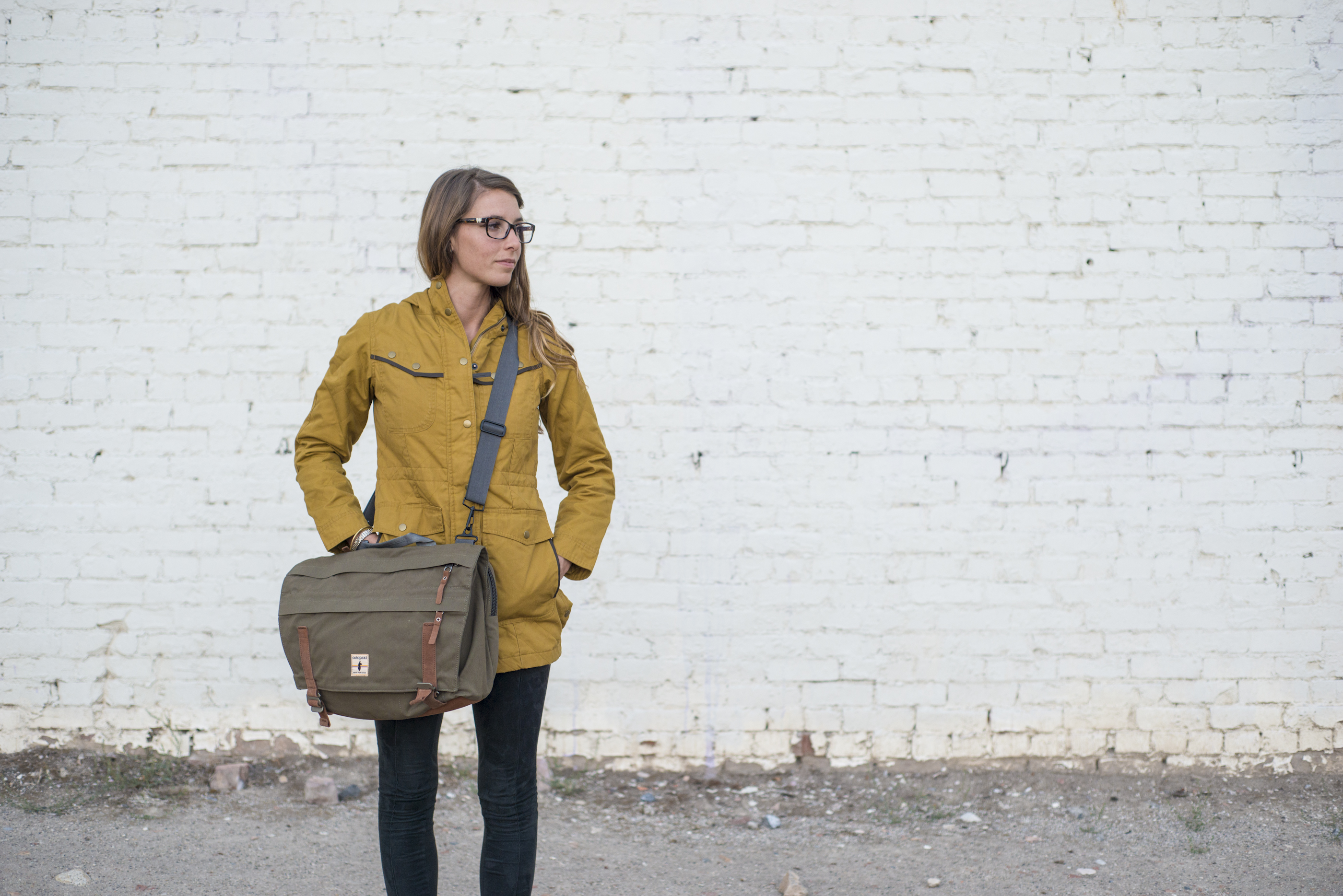 The Kpong Satchel resembles the Kilimanjaro in all the best ways. The strong water-resistant canvas material, external laptop sleeve, internal organizers and more zippered compartments than you can dream of, makes this satchel the perfect daily commuter bag.
The Cotopaxi backpacks have the Your EDM stamp of approval. Whatever bag you choose will stylishly withstand whatever destination you're headed to (and hopefully that's towards some festivals). As I always say, do good and look good while doing so!
If their other gear is even remotely close to the durability, lightness, and strength of their backpacks, I cannot wait to try everything else out!
Check out the extent of the good Cotopaxi community HERE to ensure you get the perfect outdoor gear for you!