This morning did not start out well for Chris, of the duo DVBBS, who posted on Twitter about the ongoing case of Kesha versus her manager, Luke Gottwald. The insensitive, and ill-advised, tweet has since been deleted, but multiple screenshots of it that were captured before it was taken down are now being shared across social media.
Chris is protected by the right to freedom of speech; he can say whatever he wants. However, that right does not protect you against backlash against those opinions, which is now the case with Chris. Chris later tweeted out an apology to "anyone who [he] offended," though that too has since been removed.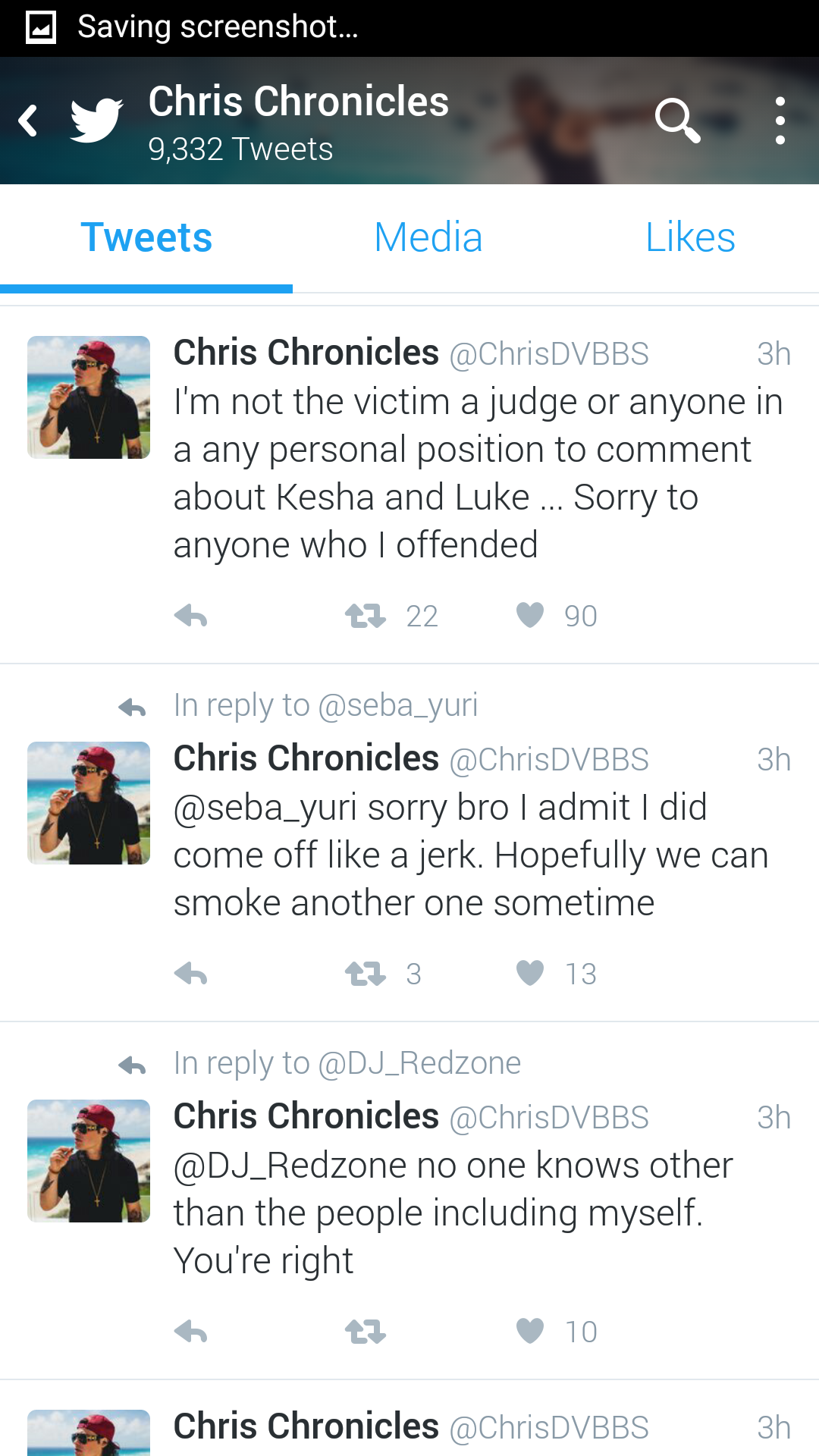 It's easy to lambast Chris for a momentary lapse in judgement – we all have them. It's unfortunate that social media has made it so easy to crucify someone for an inappropriate opinion, but that's just how it goes.
Chris has since shared an "official" apology which addresses many of the complaints that fans and others have said about the initial tweet.
— Chris DVBBS (@ChrisDVBBS) April 4, 2016
Image via Facebook