Safe in Sound Festival has been making its way across the country over the past month or so, stopping off in nearly every major area imaginable. The festival sports a bass-heavy lineup, so expect a night full of headbanging. I was fortunate enough to attend the Boston date of the tour, which featured Boombox Cartel, Terravita, Snails, and Borgore.
The four acts combined into what can only be described as a night full of headliners. Seriously, it didn't feel like anyone was opening for anyone, as every set was chock full of banger after banger. Boombox Cartel started things off, playing an eclectic mix of all things bass, most notably the recent collab with rising artist Quix, "Supernatural." Boombox's high energy set definitely satisfied the crowd, as attendees everywhere were seen dancing uncontrollably, stank face on lock. Finishing off with what is arguably Boombox Cartel's biggest and best song, "B2U," the first set was fit for a midnight outdoor festival slot.
Hometown heroes Terravita took control afterwards, bringing their aggressive sound right from the start. With MC Jon there to keep the crowd hyped, their set was easily a favorite of the night. They dropped dirty dubstep throughout, sprinkling in some heavy trap every now and then to keep things interesting. Every set was an hour long, so they had plenty of time to play a good number of their classics, including my personal favorite "Bach Off," an ultra-filthy rendition of Bach's "Toccata & Fugue." The duo handed the decks over to Montreal's Snails, who received the full PK treatment.
Snails's set was unbelievable, and the PK sound system was definitely turned up for the last two sets. In the middle of the crowd, you could literally feel the bass vibrating your internal organs. I forgot my earplugs, so at times the highs could be a bit overwhelming, but overall, it was in no way a deal breaker. The vomit-step king played a set once again full of originals and filthy hits from all the best names. With the added bump in volume, it was absolutely one for the books.
Borgore took over the decks at 11 p.m., rounding off the four-name roster for the night. His originals went off, with people belting his jokingly obscene lyrics out with all their might. He included a bit of the jungle-y/twerk sound towards the end of his set, which I personally found a bit off-putting. It was undoubtedly a smart move, however, as he was playing for a crowd that had just heard three straight hours of heavy bass music. And I mean HEAVY. Like, all four acts played "Jotaro" heavy.
Overall, Safe in Sound exceeded expectations and more. The festival held nothing back, and the results were impeccable. If you're lucky enough to live in an area with one of the remaining tour dates, I highly recommend going. . . you won't be disappointed. You can check out if Safe in Sound is coming near you HERE!
Check out some shots from the show below!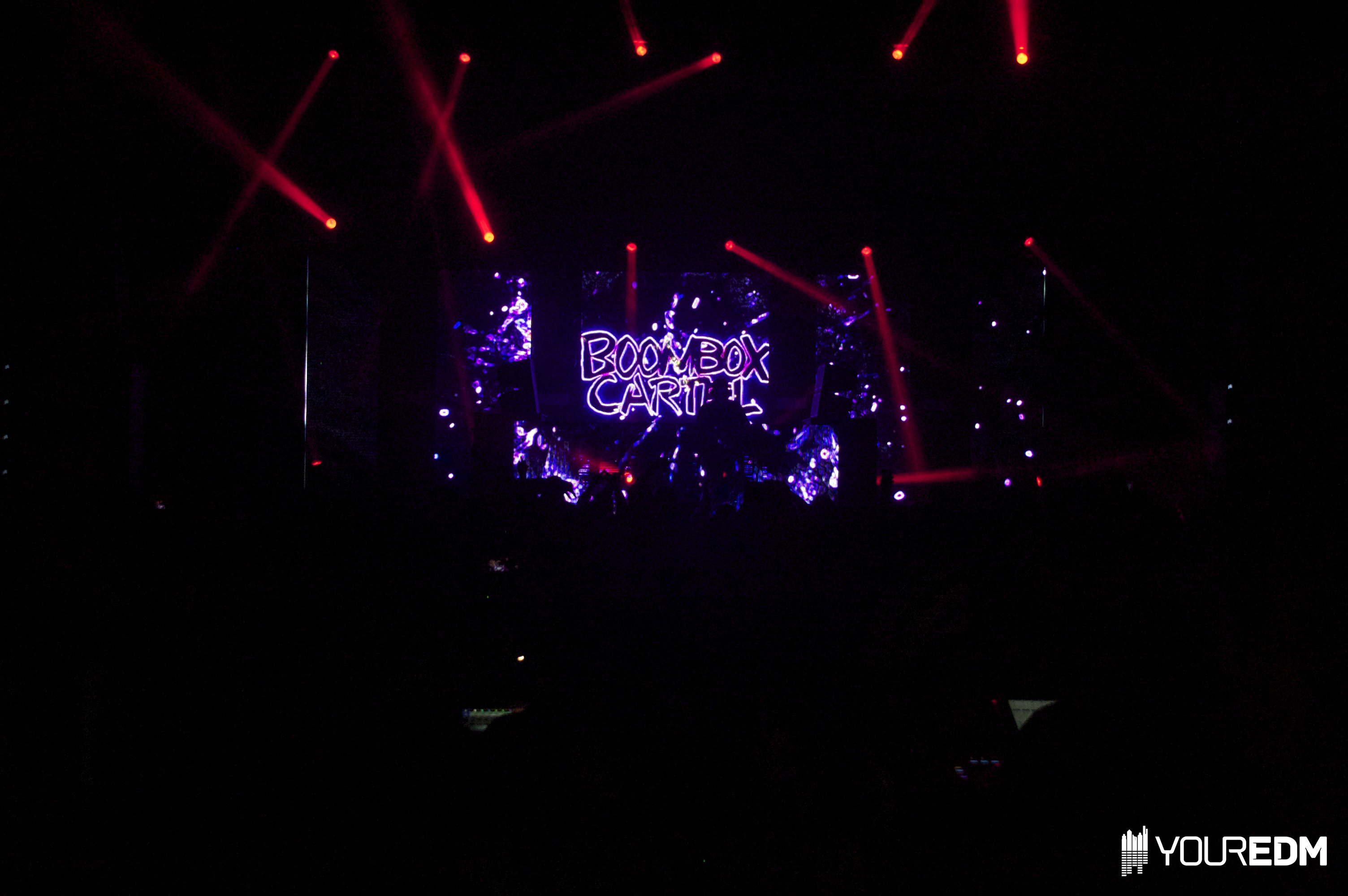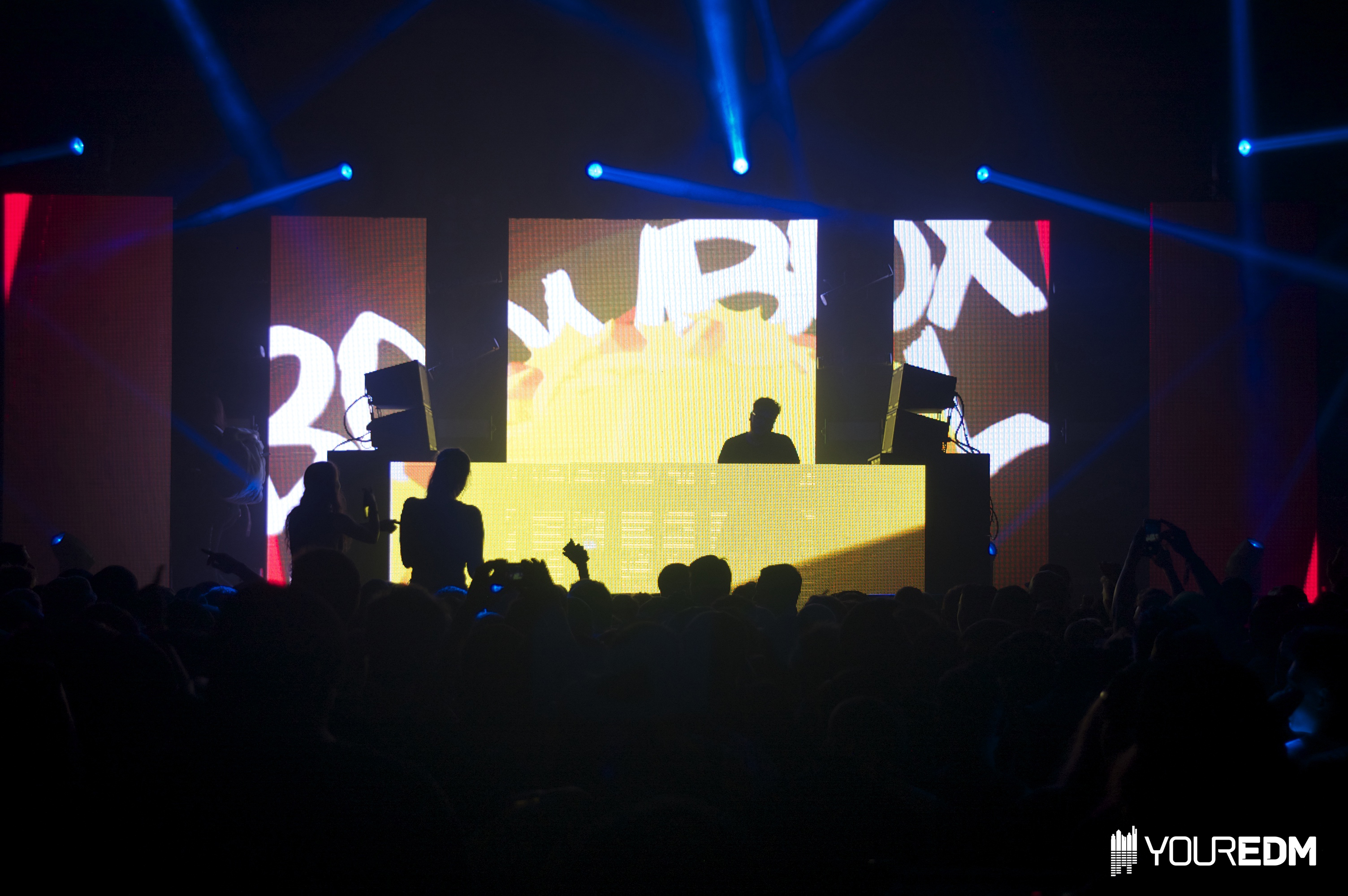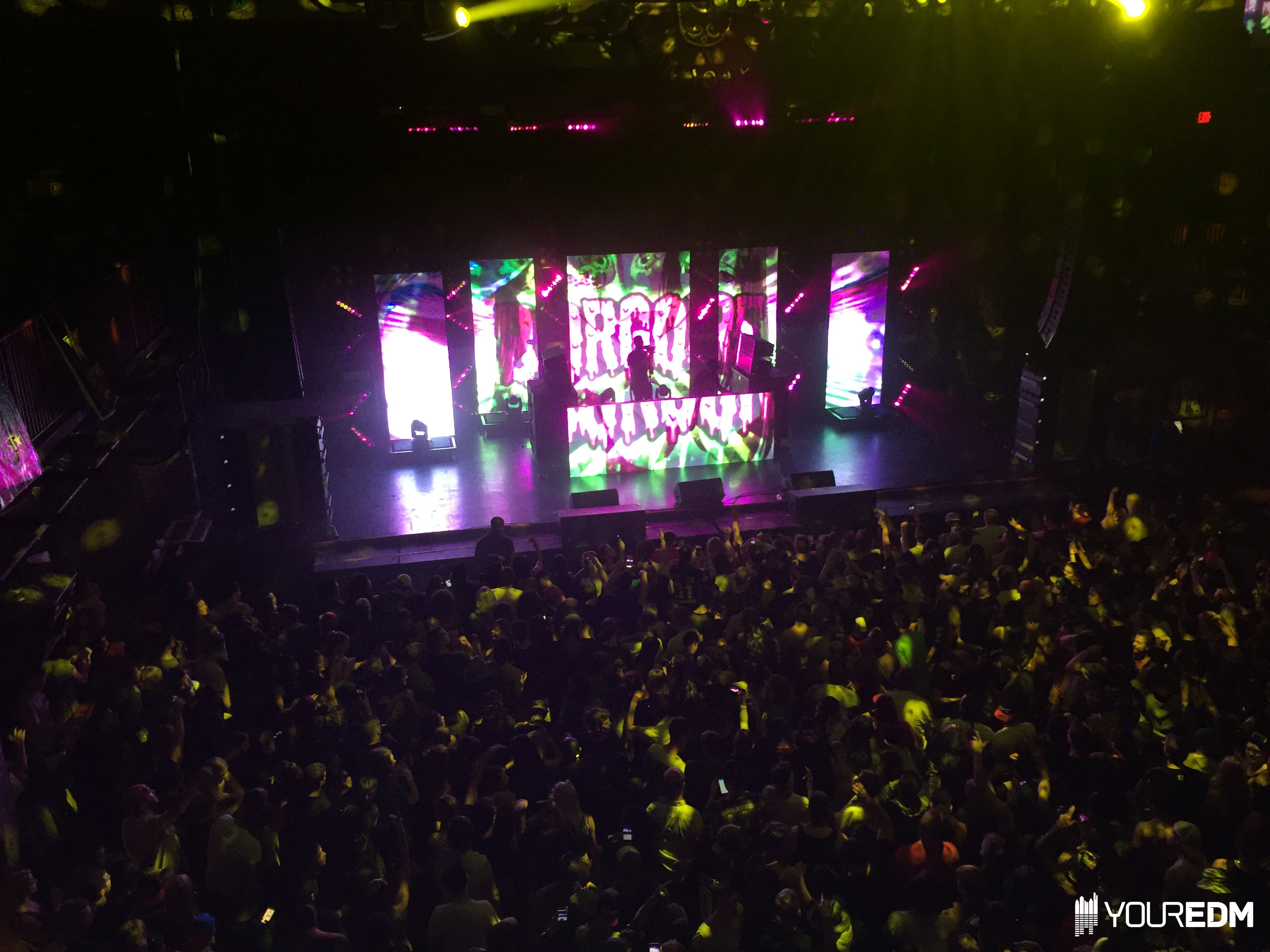 Photos by Rain Robinson