If you're planning on attending LA's ComplexCon, buckle up. Skrillex is going all out to support the expo's grand opening weekend, and it's rapidly shaping up to be one of the most hype events of the year.
During the event's two days, Skrillex is teaming up with Takashi Murakami and Future Wife to present their interactive art installation that dynamically responds to touch with audio and visual feedback.
OWSLA will also be setting up a version of their Chinatown popup shop to showcase their forthcoming Winter collection, with debut capsules from visual designer Sus Boy, and exclusive pieces from Luke Vicious. Additionally, Skrillex be a panelist for the "SciFi As Inspiration" discussion, talking about how aliens, technology, space, and more have influenced his creative endeavors.
However, the coup de gras is most certainly Skrillex's headlining performance for Saturday's concert, where he'll be reviving the Mothership for the first time in two years. Especially considering the concept behind ComplexCon, we're expecting the iconic spaceship to have a few additions since the last time we saw it.
For tickets and more information, check out ComplexCon's official website.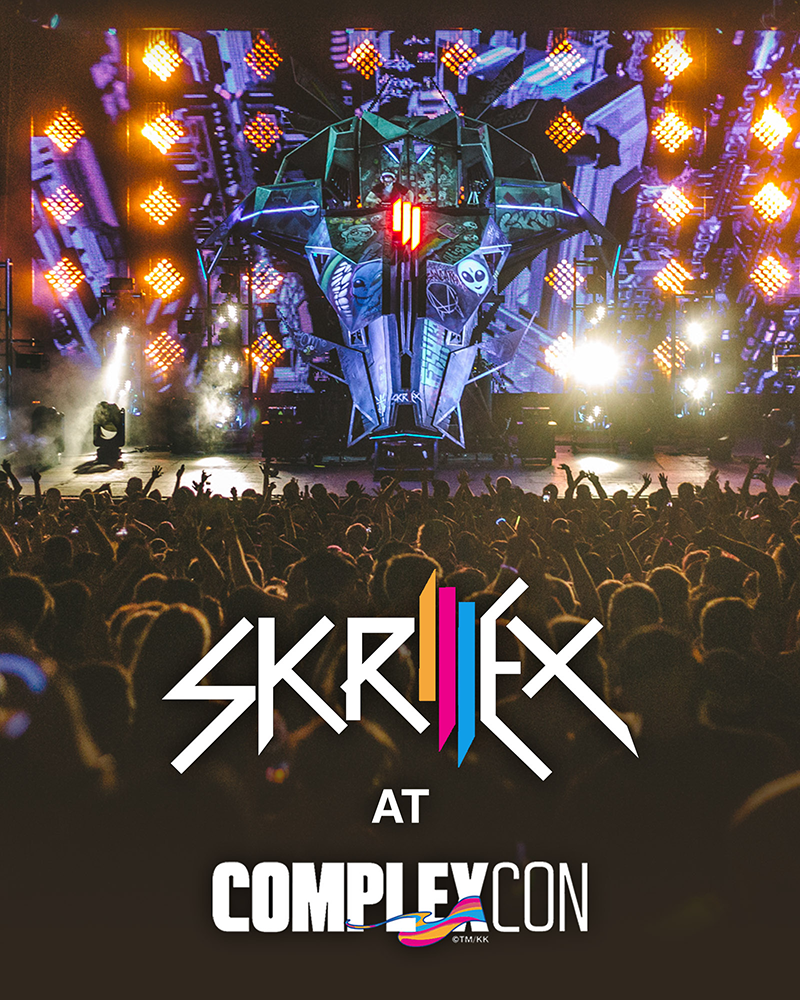 Image via Rukes