If you were at Kayzo's HARD Summer set this year and stayed through until the end, then you already know what we're about to tell you. For the rest of you, brace yourselves: Kayzo's Doghouse is returning to LA.
After an absolutely insane debut at Avalon last April, with guest appearances from Borgore, Carnage and more, Kayzo is taking his next Doghouse appearance to one of the best concert venues in Los Angeles, the Palladium. If you remember the first LA Doghouse show, then you already know that you can throw all expectations out the window for this one because who knows what could happen.
There's no lineup yet, but with Kayzo's rapidly rising career and group of friends surrounding him, we're not worried about him finding a stellar supporting cast.
This show is going down on October 7. Stay up to date by following the event page on Facebook.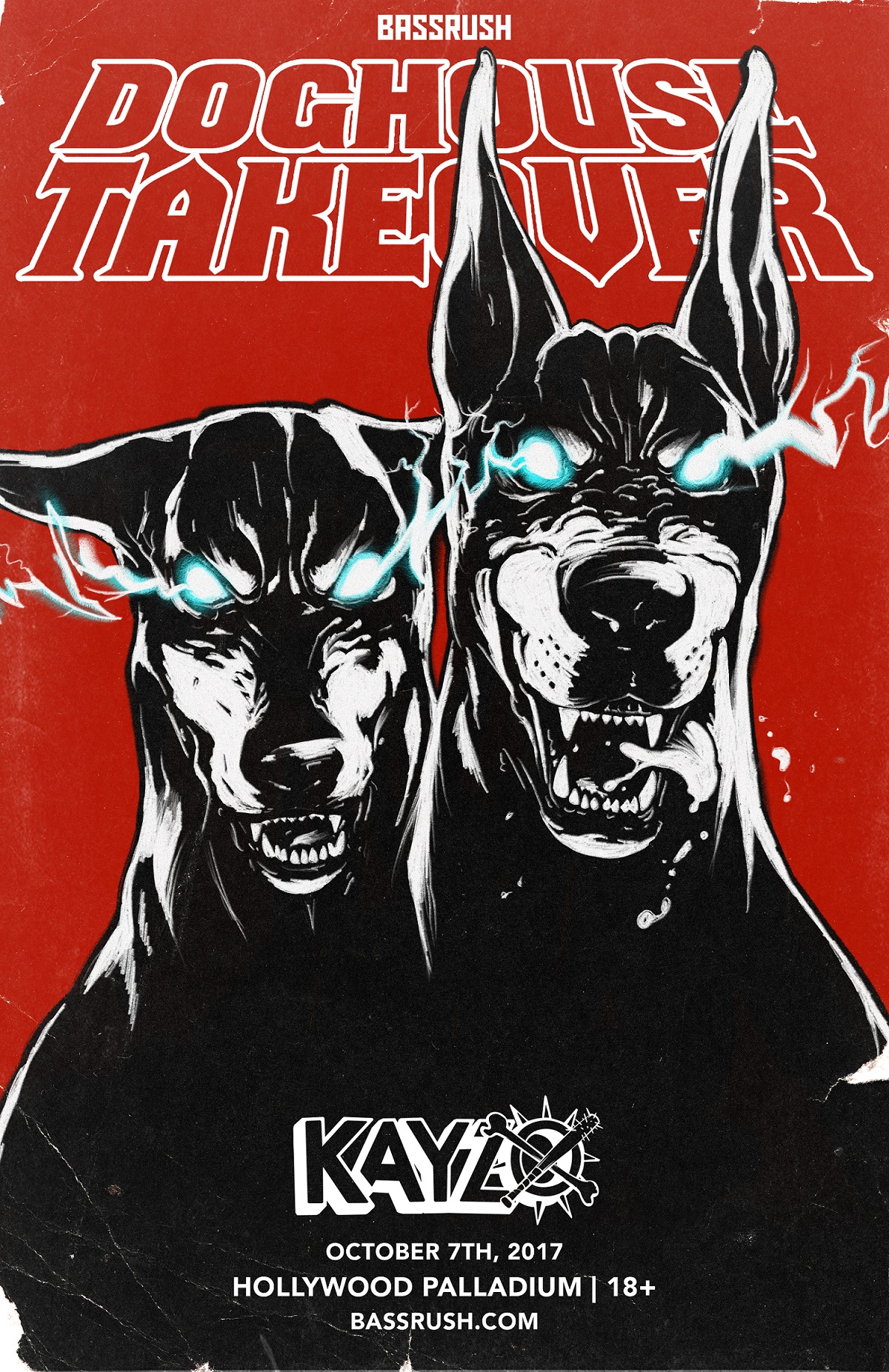 Photo via BRXVN