Skrillex has been making headlines for many new events announced in his New Year's Eve run, but he doesn't seem to be stopping there! According to a Stubhub page for Lollapalooza Argentina, Skrillex will be playing the event.
The page comes up when searching the Argentinian Stubhub domain for "Skrillex" events. The event hasn't been listed on any official Skrillex channels, but this wouldn't be the first time that a ticketing page has leaked a lineup before the event itself. Of course, this could just as easily be a mistake, so we won't know until Skrillex says something or the official lineup comes out.
But it wouldn't be a stretch to think that Skrillex would be playing. With all the rumors of new music coming out (which in themselves are nothing new), playing shows wouldn't be far behind.
If you feel like taking a chance, you can get tickets via Stubhub here or on the official Lollapalooza Argentina site here.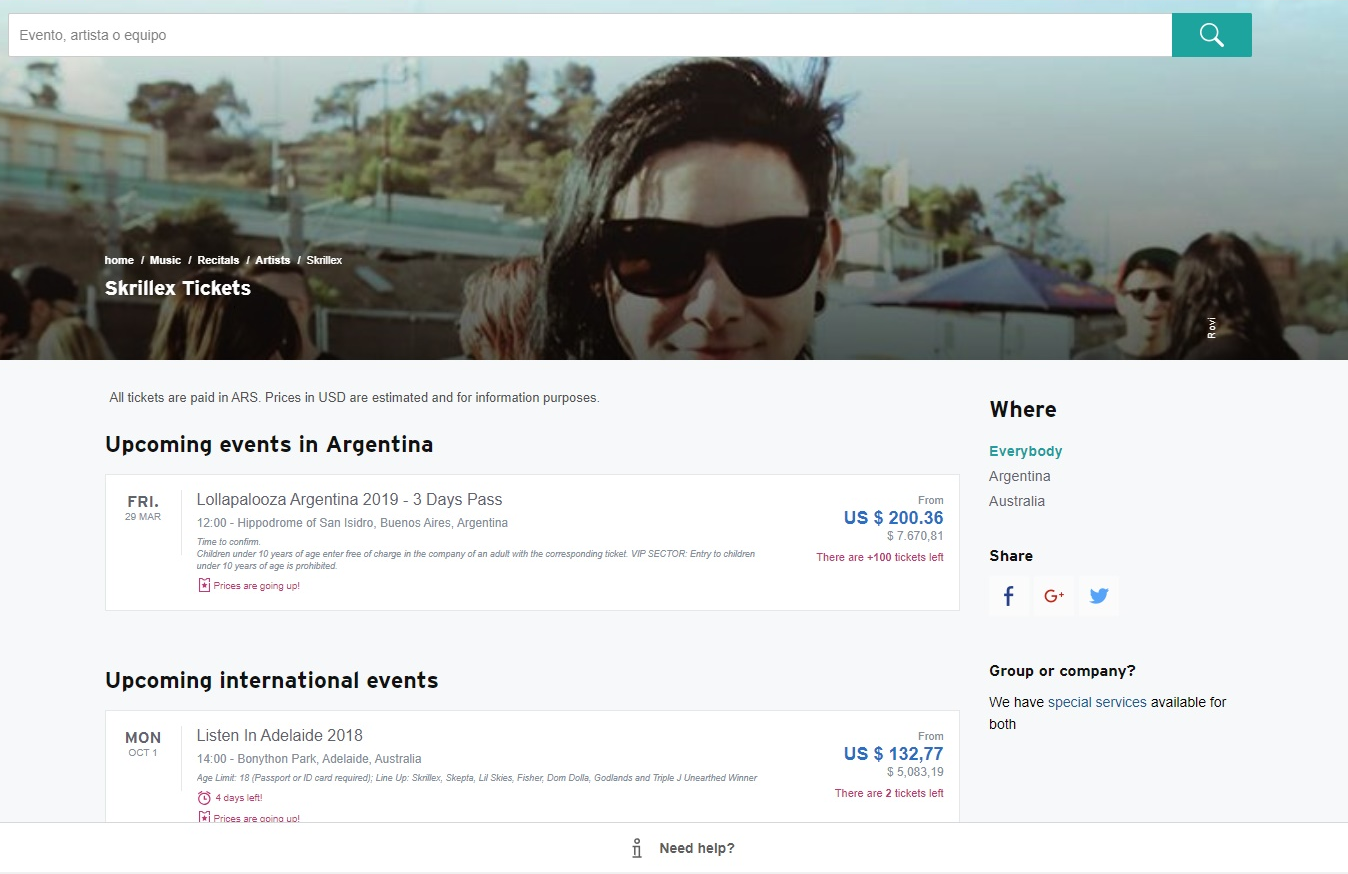 Photo via Rukes.com