Thanks to various high profile artists like Tekashi 6ix9ine, Datsik and more recently R. Kelly (though "recently" isn't as accurate as saying "again for the same thing") becoming embroiled in high-profile PR scandals, more and more users on music services are voicing their desire to boycott these artists. Up until now, it's been impossible to passively block an artist on Spotify — you've still been able to skip songs or remove their songs from playlists. However, Spotify is introducing a new feature that will fix that.
Spotify has been actively testing the new feature on its iOS. Rather than blatantly "blocking" an artist, the button reads, "Don't play this artist." It's essentially the same thing with less harsh wording.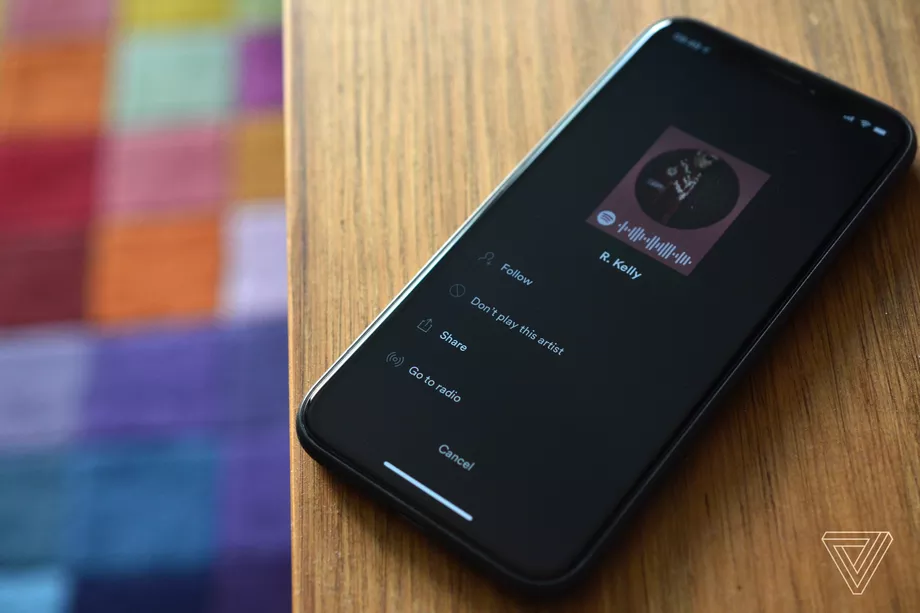 "The feature simply lets you block an entire artist from playing, so that songs from the artist will never play from a library, playlist, chart list, or even radio stations on Spotify," writes Verge.
But it's not perfect yet. Right now, the function lets you block songs from that artist, but not songs the artist is featured on. As the feature is rolled out to more users, it's likely that oversight will be fixed.
No word yet on when the feature will be pushed wide to all of Spotify's users, but it likely won't be that much longer.
via The Verge