Alesso Shares His Thoughts On New Music From Avicii
Avicii's new, posthumous album TIM comes out in just a little over a week's time, June 6. We've already heard two singles from the album, "SOS" and "Tough Love," both of which have received mixed reactions from his fans… and it seems other producers, as well.
Yesterday, Alesso offered fans on Instagram the opportunity to ask him some questions, and one asked his thoughts on Avicii's new music.
Good question.
I see it in 2 ways: It's great we get to hear what he worked on. But sad cause I feel it would have sounded different if he would have finished it. No disrespect to the great producers that's been finishing his work!
All love.
It's hard not to feel the same way as Alesso. That being said, we only have 10 days to wait until the album is out. See Alesso's response on Instagram below.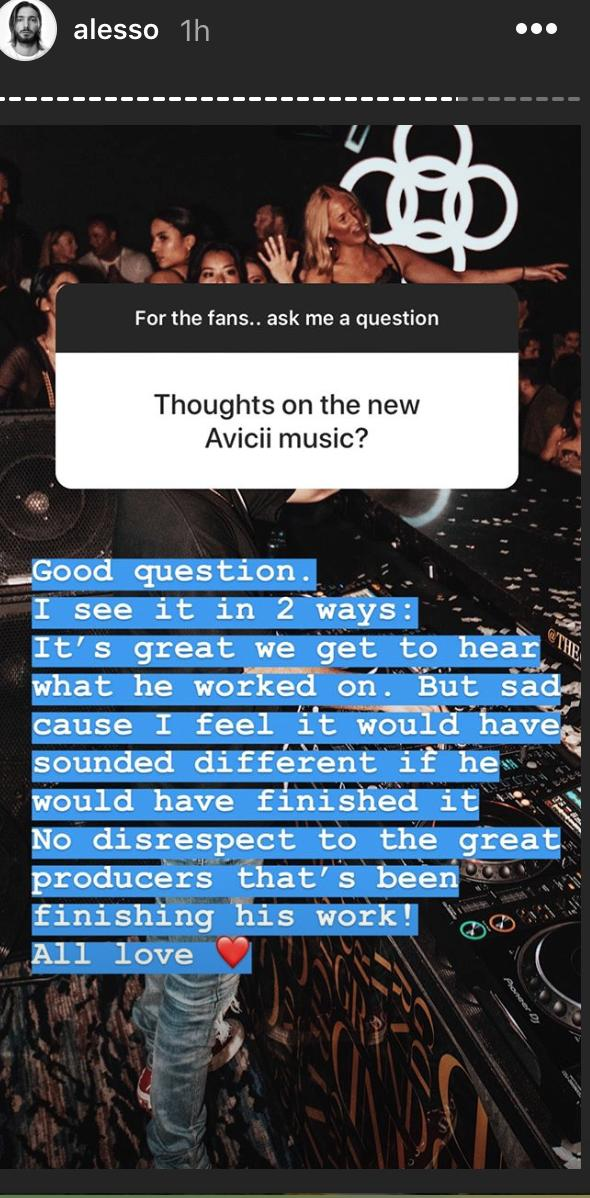 Photo via Rukes.com