If you're a long time EDM fan you probably know and love Dirty South from the halcyon days of progressive house and his classic 2013 collaboration with Alesso, "City of Dreams." However, dance music, and well, everything else in the world, has changed quite a bit since then. The Serbian-Australian DJ and producer Dragan Roganovic, Dirty South, has weathered the changes of the industry over nearly 15 years in the business. Again, if you're an old school fan, you probably associate Dirty South with acts like Alesso, Sebastian Ingrosso, and Axwell. Over the past few years, however, Dirty South has been tearing up the club circuit with his extended sets, making much more nuanced and mature music.
Dirty South just released his Little Devious EP, out now on Lane 8's This Never Happened label. The four track EP is a club based record, and it's a far cry from "City of Dreams." This is the natural evolution of the artist and producer, however. Dirty South is in the midst of his Little Devious tour in support of the EP and we got to catch up with him prior to his 3 hour extended set at Exchange LA last weekend. Dragan imparted unparalleled wisdom and insight of the industry upon me. Not only is Dragan a true artist, he's also a truly grounded human, he has a vision and he's absolutely lived his life to the fullest. Not only is he a dance music pioneer, he's also a filmmaker. If you're wondering why there was never an immediate follow-up to City of Dreams, Dirty South actually stopped music for a bit to make films. Dragan opened up to us on every subject imaginable. Check out the full interview below to learn everything Dirty South has to say about being an icon in the industry, staying relevant, and just life goals.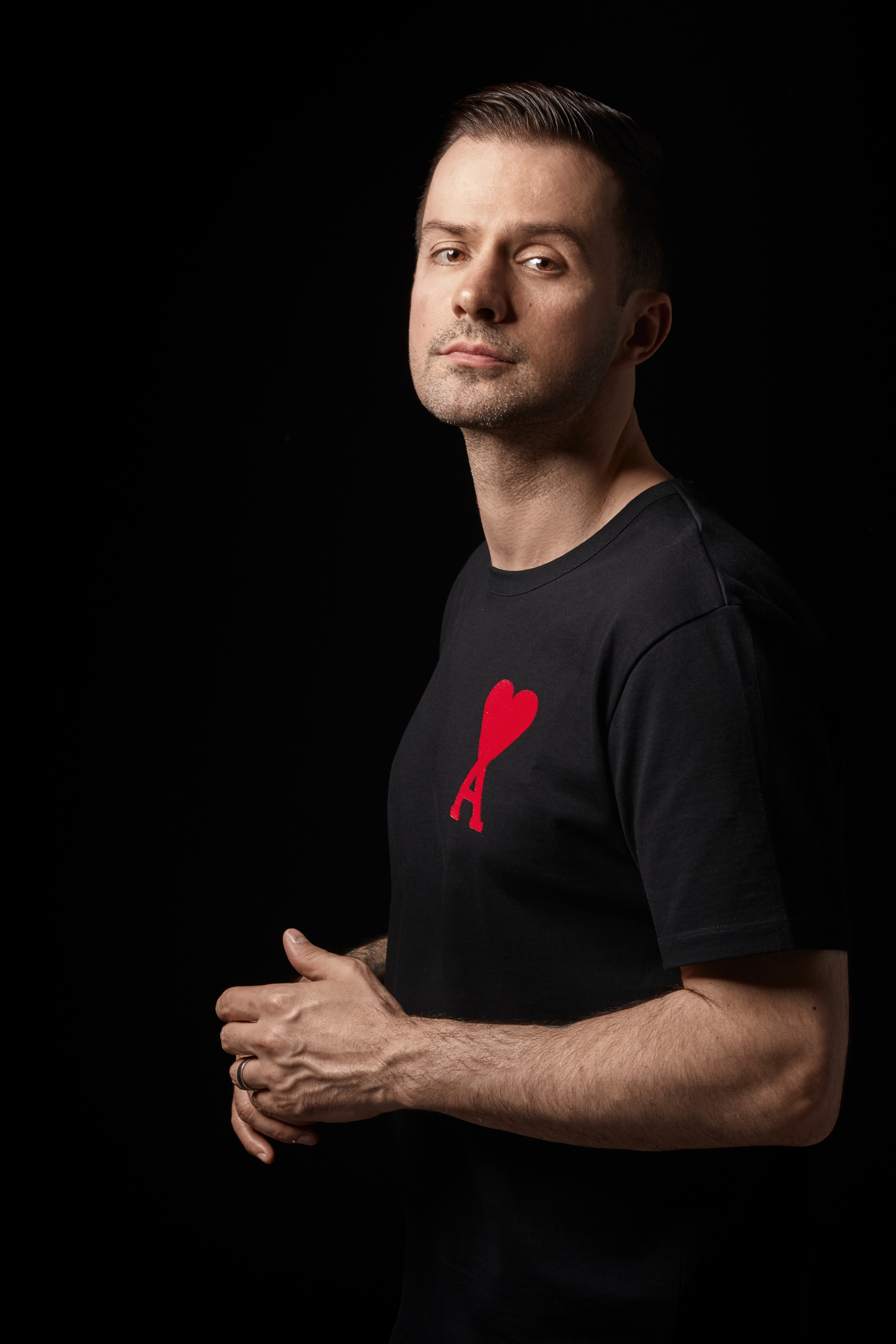 Hi Dragan, thanks for chatting with us. I guess tell us what you've been up to in 2019?
"In 2019, I've been working on new music, I just finished an EP, four track EP coming out next week, actually. It's coming out on Lane 8's label, This Never Happened. I did two albums last year, and I thought to myself, what's the next thing I should do? Should I do three albums this year, should I do something else? I like to switch it up. So, I just went into the studio and made a bunch of tracks, I wanted to make more club tracks, because I do obviously DJ a lot. So, it's my second nature to make club music, and I wanted to just make a few almost like bangers, but you know, just club music. So I made a few, Daniel (Lane 8) reached out to me and he said send me some music. And I was thinking what's the next thing I want to do, so I thought, you know what, maybe it's a cool idea if I collaborate with another label, just to change things up. I sent him the tracks and he said I love them all, can I have all four, and I thought let's do it.
I think it's something different, it's changing up the format from the album format to the EP format. It's still a deep format, four tracks, so it's quite extensive. Usually EPs are only two tracks, four is like half an album. So, that's coming out next week, I'm quite excited. Club tracks, I've been road testing it for a couple of months, I've really gotten a lot of support from Cristoph and Yotto and obviously, Lane 8, himself. We've all been playing it and it's been going down really well, so that's what's been happening. On top of that, obviously, this tour that I'm doing, mostly North America with some Mexico and Brazil dates. That's called the Little Devious Tour which is the name of the EP, so it's all kind of mashed up into one thing. That's what I've been doing, once the tour's done I'll head back into the studio, and I'm already thinking about the next project."
We're in the midst of your Little Devious tour, tell us how it's been going? What makes it special whenever you come here to L.A.?
"Yeah, so the tour's been going great, it's the third week I believe. I started over in Australia, my home country, I started in Brisbane, it was a little intimate show, amazing, open roof kind of thing, really cool. Then I went to San Fran, I did a prep for my San Francisco show, which is coming up. I went to the Dolby studios, I don't know if you know Dolby, they do all the cinema sounds. They do a really cool thing, where I don't want to get too geeky, but they set up a club in San Fran called Halcyon, so there's a Dolby Atmos system in the whole club. So, I've been converting all my music with Dolby together, and we've been converting into Dolby Atmos format. So, when I play the music, it's basically going to be multi-channel, you know, vocals going all over the ceiling and sides of the walls. I'll be able to manipulate it all live, kind of like you can remix things live. So, it's a really cool concept, so that was the second stop of the tour.
And El Paso last night, they had a terrible thing happen last week. People came out this week and it was good to see that. I wanted to bring some good vibes to the city, obviously a tragedy happened and it's really sad. But, everyone was in good spirits, the club was packed, sold out, we had a really good time and played past the curfew hours. And people wanted to keep raging, so it was nice to see that. And tonight is L.A., which is probably one of the dearest places in my heart. I lived here for a few years, my son was born here, so I love playing here, always a good show and I hope it's good tonight. So I get to play a little bit longer, it's not that long, it's three hours, I like to play five or six hours. So I'll be doing some of that on tour, tonight it's three, and again, Exchange is an amazing club. I've played here once, L.A.'s just awesome man. The people always come in good spirits and bring the energy. I think I kind of began playing LA first when I came to North America. It was one of the first cities where I started playing, and you know, I just built some really cool connections. So yeah, I love playing here."
The music industry has changed quite a bit over the past decade from the big room and progressive days to now. How have you navigated the changes in the industry and adapted to stay relevant?
"You know, I think that makes sense, that's how it's supposed to be. The industry, the artists, the record labels, everything, people in general change. You cannot be the same person you were at 25 years old when you're 40 or 50. You might have a similar mentality but you do change. I think as an artist, I'm able to not think about trying to be the flavor of the month, I've been trying to think about the longevity, about being in the industry as long as I can be, but sticking to things that I love. When I was doing the stuff around 2012-13, I kind of got bored of the stuff I was doing. So for me, it didn't make sense to just keep doing that, so I took a little break and got into filmmaking.
Because I didn't want to just keep doing what didn't feel right. So the break was important for me, took a little break, got into filmmaking, which was amazing for my brain to do that. It was another way to create. But after that, I got my spark back, and I realized what I really want to do, I evolved as a person, as a human being, as an artist. And that's where the change came again, if you think about it, I've been doing Dirty South for 16 years as a project. If you look at the first release to what it is now, to last year the two albums what they sound like, even the EP, which is a continuation of the last two albums. Comparing that to the first year of Dirty South, it's night and day; and I think that's what it's supposed to be like.
And the fans have transitioned, you start with a bunch of fans, but then they grow and they do their own thing. They change too, they don't want to listen to that kind of music anymore, so they listen to something else. Or they have families or they do different things. It's the same for an artist, you can't make the same music you did five years ago or ten years ago. So that's my way of looking at it, I kind of look at it as staying true to myself. If I'm happy about the music I'm making that's the first and most important thing. And then the second thing is of course, you hope that people connect and like it. It would kind of suck if I was making music for myself only, that would kind of suck. But I do make music for myself initially, and it's a very selfish theme, where I'm thinking about myself. Do I love this track, am I feeling it, am I excited about this song that I'm making?
After that, when it's done, it's out of my hands, I put it out to the world and then you hope that people connect to it. That's really the magic, you know. And that's how I've been doing it my whole life, and whenever I didn't feel like I was connecting with the music or the style I was making, I would take a little break and then come back to it when I was refreshed. Rather than just doing what was working at the time, know what I mean? Because I could have made 'City of Dreams' Part 7, Part 8, but I didn't feel like doing that, and I don't want to do that. Just because it worked once doesn't mean I should just repeat it and copy it. Anyway, that's my take on it."
Do you have any dream collabs? Would you ever want to work with a pop artist?
"No, I don't have any aspirations to crossover to anything. Again it goes back to feeling the music I'm making. Right now I'm really, really enjoying what I'm doing, the stuff that I've made in the last few years, the last two albums, XV and Darko, the new EP on Lane 8's label, I'm really feeling that kind of music. I don't have aspirations to get into pop music. I do like a lot of music, lately I've been listening to the new Bon Iver album, it just came out a couple of days ago. It's really cool. I'm inspired by things like that, I'm not really inspired to go into any particular genre. I'm just inspired to listen to music that gets my brain, tickles my brain.
I like artists, especially as I get older, I'm liking artists that are pushing boundaries. If you listen to the new Bon Iver album, if you listen to his previous project, it's pretty trippy. It's all tricked out and distorted, there's like a tape modulation. He's doing a little bit less of it now, it's little bit more song-y. But, he's kept some of those vibes and the production is really cool, so I like hearing stuff like that. That stuff gets me really excited, that's the stuff that inspires me. As I'm on this electronic dance music journey of Dirty South. These things that I'm listening to are inspiring me to make the kind of music that I do in the studio. I don't really have control over it if that makes sense. What I do is I just listen to a lot of stuff that I'm digging, I have a folder that I'm listening to which is my inspiration for the next album.
So I'm listening to all this stuff, and subliminally this is the stuff that pushes me to make whatever comes out. I don't have any control over it, because if I listen to it long enough that's going to brainwash me to make the kind of music that I do. So that's how I approach it. If I'm loving something, I just brainwash myself, listen to it for a long time, go in the studio, spend like two months and come out with whatever comes out. So there's no way of knowing what's going to come out. If it's going to sound more cinematic, more band-y, more clubby, so that's kind of how I work."
What's your personal advice for up and coming producers and how do you maintain a work-life balance?
"That's always a tricky one, well it's a little different, because I've been doing this for a while and I have a family, so there's a different kind of energy that needs to be separated and put into different things. I have specific things I gotta do on Sundays which require more family time and some things require more studio time or touring time, so I do need to balance that. So for me it's a little different, but for a young person that is just starting out, a guy or a girl that is just starting out, I think the main, main, main advice is really to stay true to your gut feeling, it's really like the only rule. Like, if you're working on a song, and you're really feeling it, then that's what really counts. It doesn't matter what your friend says or your mom says.
But that's how it is, of course, you're going to have people in your life that are going to say this is great, keep doing it, I love it. Or you might have a lot of yes friends, that are just saying, yeah good job. But you really have to experience life, and trust your gut feeling. So that's really my main advice, your gut feeling, for me, of course, as you get older, gets stronger as you experience life and you learn things more. But, the gut feeling is this unconscious thing that is guiding you along the way. And I always kick myself when I don't listen to it, when I don't listen to my gut feeling and I make the opposite decision, I always kick myself. So, whether it's a decision on a track or anything else in life, that's my biggest advice.
Everything else comes as it should. You can be excited about things and you can want to have things, but the gut feeling will guide you in the right direction, and everything else will come. And of course, hard work, you can't skip that."
Any words for the fans?
"All I can say is that I'm super excited, obviously this will be posted after the show. But 15-16 years later I'm still very very happy and blessed that I have a job. People are excited about the music I make and they come to the shows, and you know, I really appreciate that. It's the best job in the world for me, so I just want to send a lot of love out to all the fans."
Make sure to catch Dirty South as he continues on the Little Devious tour this summer.
August 16 – Treehouse – Miami, FL
August 17 – Circle Line Cruise – New York, NY
August 22 – NOTO – Philadelphia, PA
August 23 – Grasshopper Underground – Detroit, MI
August 24 – Elixir – Orlando, FL
August 30 – Halcyon – San Francisco, CA
September 1 – Shady Park – Tempe, AZ
Check out Dirty South's new EP Little Devious out now on Lane 8's This Never Happened record label.