Live streams have taken over and this weekend we have another online music festival to look forward to — Dreamworld.
The lineup features an assortment of 50+ artists all for a great cause — Kill the Noise, Adventure Club, Crankdat, Party Favor, SayMyName, Big Gigantic, Slumberjack, Good Times Ahead, Luca Lush, Bingo Players, Ducky, Bonnie x Clyde, and so many more.
The event takes place over 3 days in an effort to raise over $100,000 for The Heart Water Foundation. Funds raised will directly support emergency resources for hospitals such as water and mental health support for those impacted by COVID-19.
Before the stream, you can donate here, with chances to earn prizes and more.
Learn more at wedreamworlds.com/dreamworld.
Dreamworld Online Charity Music Festival Schedule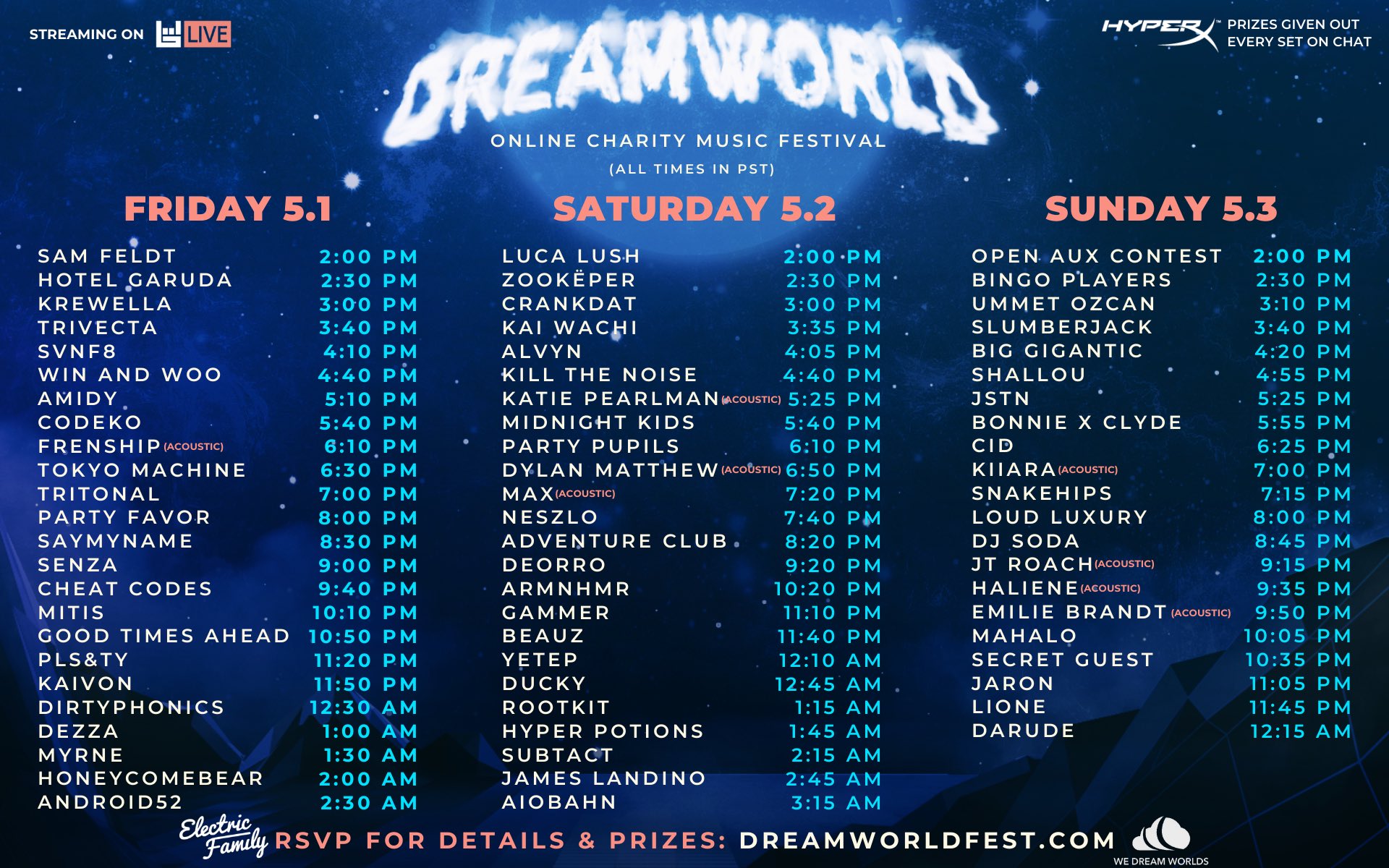 Photo via Rukes.com