TOKiMONSTA is wrapping Women's History Month in style — with a two-day livestream and panel event featuring women on the forefront of the music industry.
TOKiMONSTA serves as the curator of the event, rounding up an all-star panel to facilitate conversations about issues facing women in the industry. Panels include The Women Behind the Industry's Biggest Hits, Moving the Needle for Black Women in Dance Music, The Future Is Femme and more.
Guests include singer/songwriter and producer Tinashe, songstress ALUNA, WME head Caroline Yim, and many more. The livestream will feature performances from Tygapaw, Tinashe, ALUNA, Rochelle Jordan and more.
TOKiMONSTA shares: Keeping #WomensHistoryMonth going strong by presenting my EVERYWOMAN live stream event!! Come for panels & music to dive deeper into what making change looks like…
The online event kicks off at 12 p.m. PST tonight. It will be broadcast on the Lost Resort TV Twitch channel.
TOKiMONSTA: Every Woman Live Stream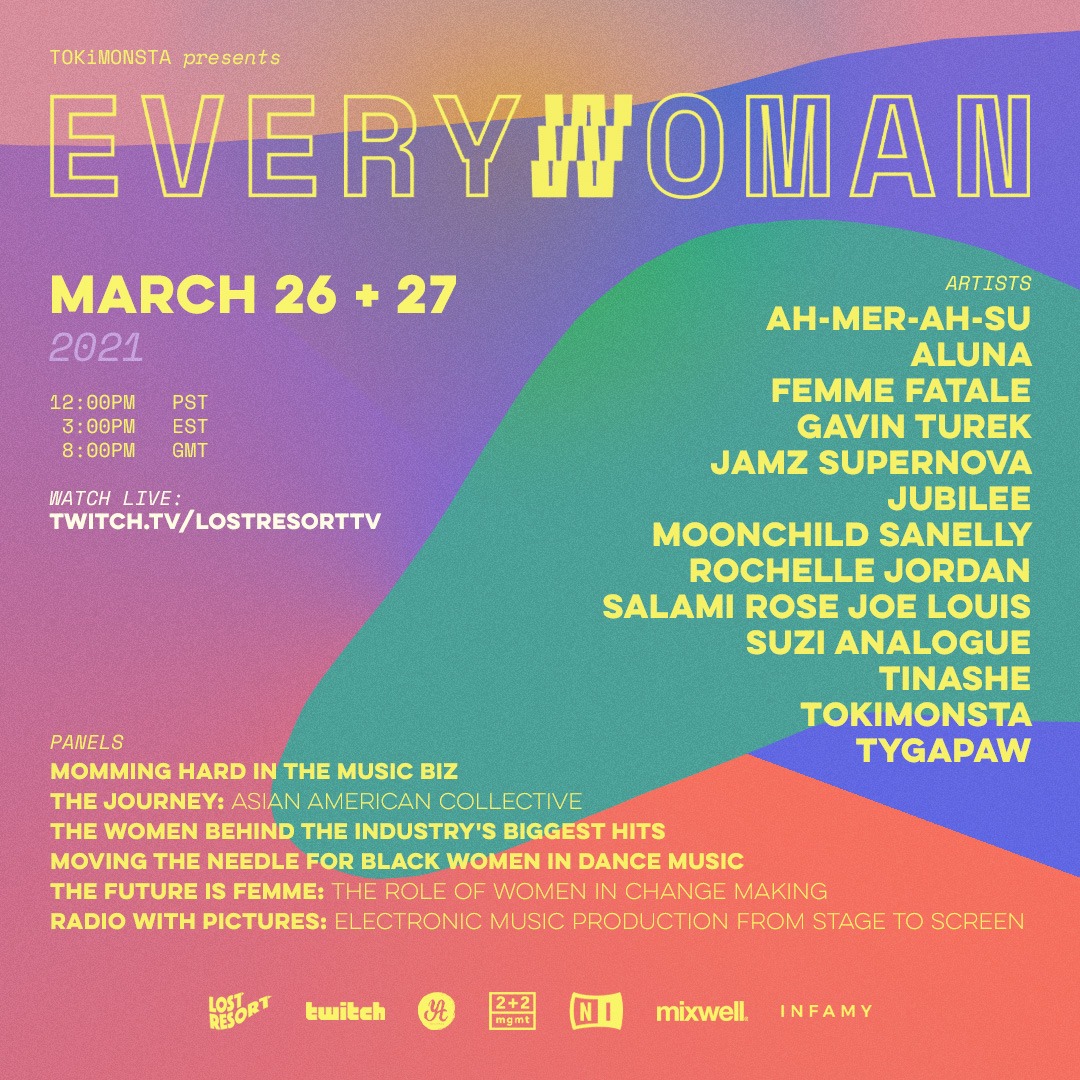 Connect with TOKiMONSTA
Spotify | SoundCloud | Facebook | Twitter | Instagram
Photo courtesy of TOKiMONSTA