GRiZ just announced an epic run of GRiZMAS shows, as the holiday staple returns to his hometown city of Detroit over December 10 – 12 this year.
The GRiZMAS experience has expanded into three nights, featuring The Sponges and Kilamanzego on December 10th, Level Up and Mize on the 11th, and Jantsen and Veil on the 12th.
In typical GRiZMAS fashion, fans can expect GRiZ to perform a unique set each night filled with unreleased material, standout classics, and unique live takes on tracks off his newly released Rainbow Brain LP.
Plus, the community can count on 12 Days of GRiZMAS, a charitable series leading up to the Masonic Temple throw down. All in benefit of the nonprofit organization, Seven Mile, which funds music education, art programs and coding lessons across Detroit's public schools.
Since its inception in 2014, GRiZ's 12 Days of GRiZMAS series has made an impactful difference across Detroit communities, raising over $200,000 in the last two years alone. For his efforts, GRiZ has been honored by the city council with the "Spirit of Detroit" award.
Pre-sale tickets for GRiZMAS 2021 are available here.
GRiZMAS 2021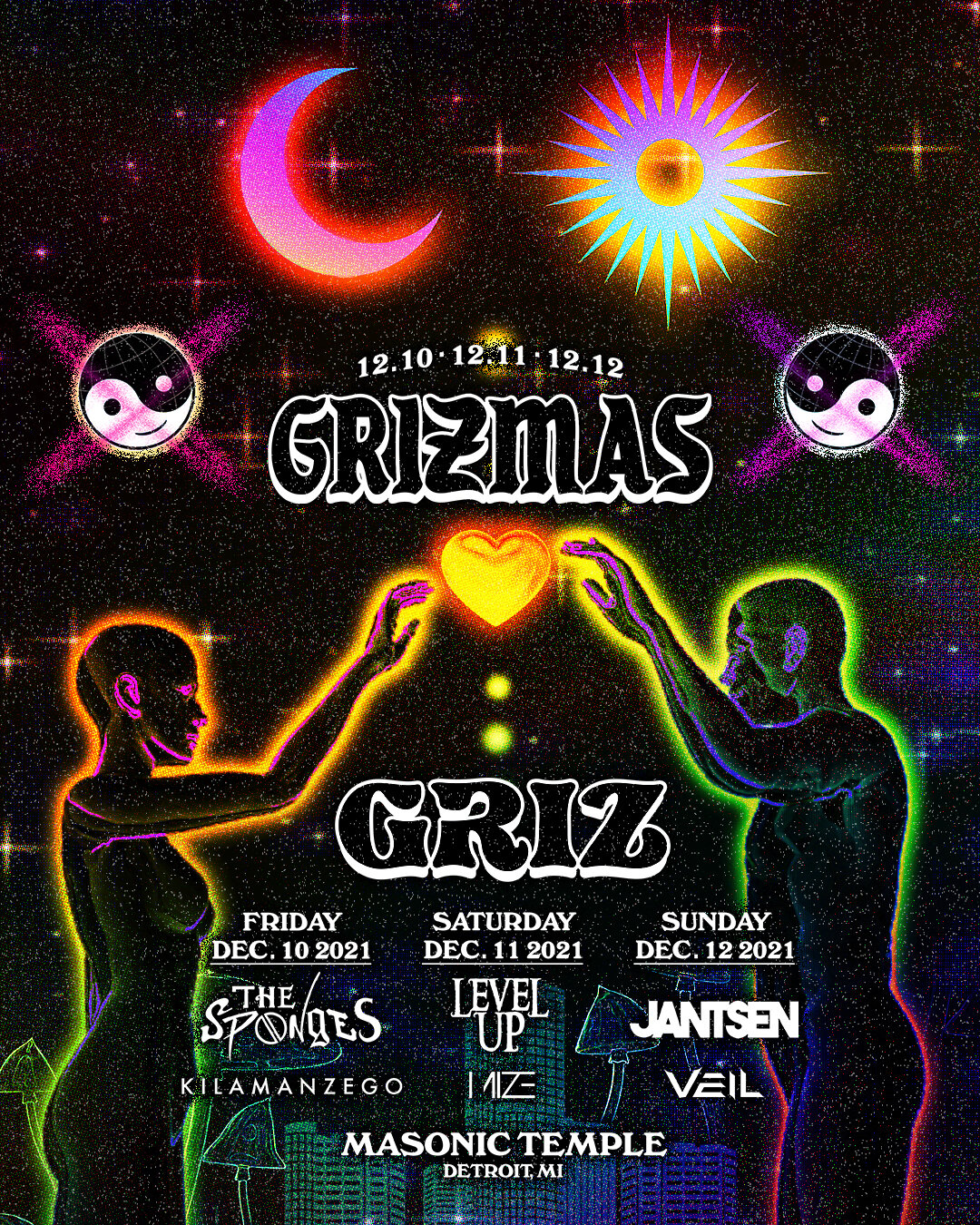 Photo: Carson Becker