2012 will forever be remembered as a transformative year for EDM.  In what seems like a flash, the realm of electronic dance music has expanded enormously the past calendar year–from the basement show to the big-room blowout, from a niche genre into a global sensation.  EDM has existed, and will continue to exist, for decades.  However, it was this past year that dance music really came to the forefront of popular culture, spawning influential acts like Skrillex, Avicii, and Dada Life, and creating untold numbers of new fans in the process.  While EDM's spot in the limelight has consequently thrusted it into the public mainstream, it is important to remember that for every Swedish House Mafia, there are ten lesser-known artists who are still honing their craft with the same artistry and dedication as the big names.  The future of EDM will rely just as much on these skilled musicmakers as it does on the icons who have helped to propel the genre to its current state of popularity.
So without further ado, here are my picks for the year's Top Tracks, Top Rising Stars, and Artist of the Year.  Some of these names you'll recognize, others you may not–but all of them helped shape 2012 as the year that changed the game.
Top Tracks
Tyas & Colontonio – Champagne Room
Trance producers Sean Tyas and Tom Colontonio ventured out of their usual realm to craft this intense progressive house anthem off of Reset Records.  With some massive synth work and expert use of rhythmic percussion to drive the groove, "Champagne Room" stands as one of the most original tracks of the year.  The first drop is one of the most forceful listening experiences of any 2012 track, and the song only builds on its outstanding arrangement from there.  Tyas & Colontonio really made some magic with this one.
Michael Calfan – Mozaik
French newcomer Michael Calfan has been making some serious noise with his melodic, authentic productions.  First discovered by French legend Bob Sinclar, Michael Calfan has been a wizard with some of the most refreshing releases of the past two years.  His production "Mozaik," released back in March, really got people's attention with an infectious hook and undeniable energy.  The way in which Calfan balances big-room arrangements with a harmonious atmosphere is one of the highlights of the year, making this track a must-listen.
Jerry Rekonius – Paranormal
Swedish rising star Jerry Rekonius has been on point with some monumental releases the past few years, with his expert electro/progressive style catching the attention of many house fans.  But his track "Paranormal," released off of Spinnin' Records back in June (after months of hype), really got people talking.  Simply put, the track is one of the most exciting electro house releases of the past year, with an absolutely floor-rumbling bassline that gives the track an added dimension.  Add to that some expert use of percussion and a brilliant synth arrangement, and you have one of the highlights of the year.
Wolfgang Gartner – Girl On Girl
What else can be said about Wolfgang Gartner, the American electro house magnate who has quickly become one of the scene's biggest icons.  With intense attention to detail and one of the most authentic production styles out there, this classically-trained pianist has carved out a name for himself.  Wolfie has been in the zone with such massive recent productions as "Redline," "Love & War," and "Evil Lurks."  But with all due respect to those tracks–each of which is incredible–Girl On Girl takes the cake as Wolfgang's finest track of the year.  Off the "Casual Encounters of the 3rd Kind" EP (review link), here Wolfgang is at his best as he uses his old-school, funk-influenced sound to craft a truly original hook.  The undeniable groove never stops as Wolfgang builds on the track throughout, using unconventional synth work and some huge leads to bring the track to towering heights.
Pryda – Allein
International superstar Eric Prydz is a man of many production aliases, and his music-making technique knows no bounds.  Eric Prydz throws his full creative spirit behind his Pryda alias, and one of the biggest releases of 2012 was the "Eric Prydz Presents: Pryda"–the full-length artist album featuring some of Pryda's biggest past hits and most notable new entries.  "Allein," a progressive anthem, was the powerhouse track of the album.  Using a sample from German pop band Polarkreis 18, Eric Prydz starts with a simple groove and continuously builds on it through the composition.  With a subtle yet resounding atmosphere, along with haunting energy from the vocal sample, this track proves that you don't need ten different synthesizers or a distorted bassline to give a track some real force.  "Allein" is absolutely one of the highlights of the year.
Top Rising Stars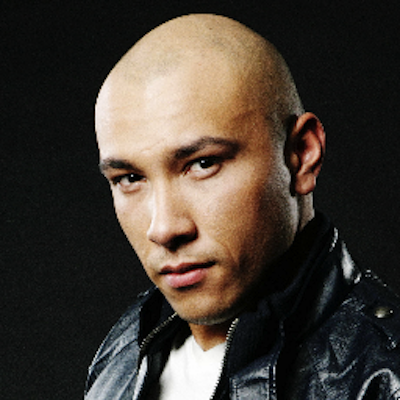 Justin Prime
This Dutch dynamo has had the kind of year that takes you from a well-kept secret to a definitive rising star.  Two EP releases on "Musical Madness," plus the big-time collaboration "Cannonball" with Showtek off Tiesto's label, "Musical Freedom," have shown what Justin Prime can do in the studio.  His seamless blend of electro, progressive, and even some trance elements combine to form an infectious style (which was analyzed in our artist spotlight)–one that has deservedly put Justin Prime on the map.  Look for more out of him in the near future.
Justin Prime – Revolt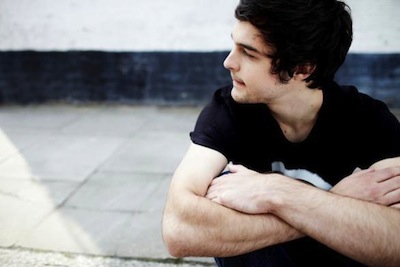 Popeska
It helps to impress the right people in the EDM world, and in Popeska's case, he certainly achieved that in 2012.  The one-time college student from Atlanta ascended to the height of the electro house community when his "Karmameter" EP (reviewed by Adrian here) caught the attention of Wolfgang Gartner.  After a huge release on "Kindergarten Recordings," and supporting Wolfgang on his North American tour this past fall, it's safe to say that Popeska is on his way up.  Look for more out of this talented producer in 2013.
Popeska – Karmameter
Disfunktion
Disfunktion is one group that has been on our radar for a while, and for good reason.  The duo from the Netherlands aren't exactly newcomers, having produced house since 2007.  However, 2012 was a definitive year for the group: they toured in places like Korea and India, remixed artists such as Armin Van Buuren and David Guetta, and put out their full-length album "Appetite for Disfunktion" back in October (reviewed here).  Featuring standout tracks like "Goodbye Miami" and "Pushing," the album was a highlight release for 2012.  With an authentic and melodic style, energetic live sets, and a real musicality to their work, Disfunktion is definitely a group to watch for in the future.
Disfunktion – Goodbye Miami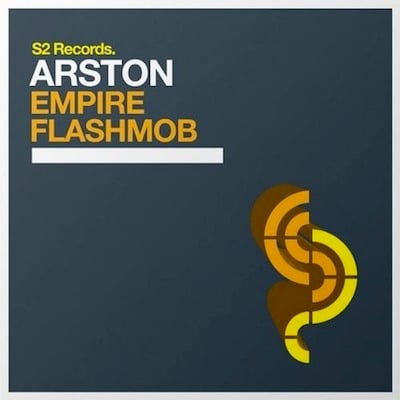 Arston
Belarusian producer Arston exploded onto the scene with his "Empire/Flashmob" EP off of S2 Records last fall (reviewed here).  His impressive styling of big-room progressive with energetic trance elements makes for an inspiring combo.  The emotion contained within Arston's tracks is enough to put a smile on the face of every house fan.  Having already received support from the likes of Swanky Tunes, Hard Rock Sofa, and Arty, Arston is truly one of the next big things in the progressive house arena.
Arston – Flashmob
Tony Junior
Hailing from Utrecht, Netherlands, this Dutch whiz kid is everything you want out of a rising star.  Tony Junior has made a name for himself with his massive productions and consistent releases.  Not many up-and-coming artists get themselves featured on Spinnin' Records, but that's exactly what happened as Tony Junior's tracks "Anigav," "Feelin' Kinda Strange," and his most recent entry "Bukkake" all were featured on the giant label.  Tony's style is hard to define, as he mixes up big-room progressive melodies with hard-edged electro basslines, and even throws some tech influences in once in a while.  All you need to know is that Tony Junior is one of the most original, exciting producers to come along in a while.
Tony Junior – Feelin' Kinda Strange
Artist of the Year
You can argue that, in such an influential year, there are big-name artists out there that are maybe more deserving of such praise.  But when you come right down to it, no one in the entire EDM world accomplished more than Savant did this past year.  Putting out four full-length albums–including the well-received "ISM" (reviewed by Derek and I here) and the more recent "Alchemist"–and catching the attention of the entire community, Savant had a truly breakout year in 2012.  This Norwegian mastermind is not merely content to focus on one genre–instead, Savant has produced tracks ranging from electro house, to dubstep, to glitch-hop.  With standout entries like "Splinter," "Cry For Love," "Firecloud," "Starfish," "Bananonymous," and his remix of Danger's "4h30," Savant carved out his own place amongst the very best in EDM this year.
No longer an "up-and-comer," Savant has joined the ranks as one of the most skilled producers in the world.  Creativity and talent like this is seen very rarely in a musical era.  But if there was ever an artist with the skills to lead the next generation in full force, it's Savant.  Here's to a great year, and an even greater future ahead for the man in the Guy Fawkes mask.
Savant – Splinter
Savant – Starfish
Savant – Bananonymous
Danger – 4h30 (Savant Remix)
_____
Hope you enjoyed my "Year In Review" for 2012, and thank you for reading.  It may have been a great 2012 for the producers and DJs, but it was also a great year for EDM fans around the world.  We got to see the music we love grow and prosper at an almost unprecedented rate.  Here's hoping that 2013 brings us more great artists, tracks, events, and pure joy like it did this year.  Happy new year, from all of us here at YourEDM.