Recently, iHeartRadio surveyed its listeners, asking them a few random questions (kind of) related to the EDM scene. The results are almost what you'd expect, but a couple of them may surprise you.  The results are as follows:
1. Who has the best hair in electronic music?
Skrillex (34.3%), Steve Aoki (32.1%), NERVO (20.8%), Tommy Trash (12.9%)
To the casual EDM fan, Skrillex seems like a pretty good choice, and he truly is a great candidate for good reason: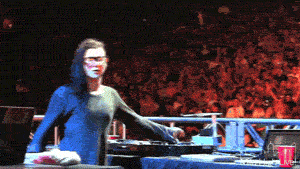 However, for a serious bass-head, it's a bit surprising that neither Bassnectar, nor Seven Lions, were even included in the voting.
Bassnectar:

Seven Lions:

2. Who is your favorite DJ supergroup?
Swedish House Mafia (41.2%), Afroki (24.3%), Dog Blood (14.3%), Major Lazer (6.8%), Duck Sauce (5.5%), Deep Dish (4.6%), TNGHT (3.3%)
(A supergroup is a band/musical-group formed by artists that were already famous prior to them coming together.)
This one is pretty much on point. Even though Dog Blood contains two of the biggest music producers right now (Boys Noize and Skrillex), Swedish House Mafia have released quite a few chart toppers, as well as had a documentary made about them (Take One), and have another documentary coming out soon (read more here). Swedish House Mafia is truly the biggest/most successful supergroup in the history of EDM.
3. What's the one thing you must absolutely bring to a festival?
Sunglasses (64.7%), Camelbak (14%), LED hoop (13.5%), Kandi (5.9%), A totem with Dillon Francis' face (2.5%)
Really now? Sunglasses? LED hoop? Seriously guys? On a hot summer's day festival, you'll get dehydrated faster than you can say "Animals," and being surrounded by thousands upon thousands of people doesn't exactly help.
The totem with Dillon Francis' face is actually a pretty good idea though.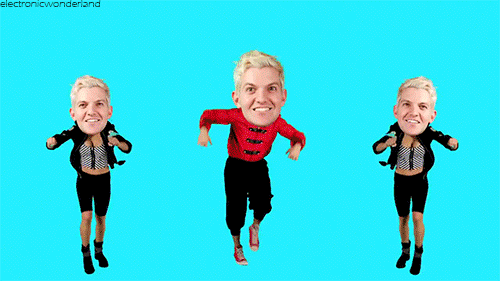 So there you have it. What do you guys think about the poll's results? Be sure to share you thoughts in the comment section down below.