On Friday August 29, I joined thousands of other animals to attend the sixth annual Electric Zoo on Randall's Island in New York City. While the weekend had its issues, and the third day of the festival was cut short for the second year in a row (this time due to severe weather), with a little optimism and a lot of wubs, Electric Zoo 2014 turned out to be a fantastic time filled with good friends, good vibes, and great music.
The late summer sun in New York was beaming down on bare shoulders as girls dressed in zebra stripes and neon tutus pranced about the grassy park while guys in snapbacks and printed cut-offs strutted along.  Groups of friends reunited at various meeting spots with hugs, kandi-trades, and cheek kisses before trekking the short journey to one of the sixth different stages this year's Ezoo held.
While I predicted that I would either be happily stuck in the techno of Sunday school or gleefully drown in the bass at Hilltop, I made sure to meander about the myriad of stages to have a more well-rounded festival experience. Despite the complaints I overheard for harsh security, disorganization, camelbaks (which I eventually heard were allowed in), and drug-scare tactics, the music, at least, at this year's Electric Zoo did not disappoint.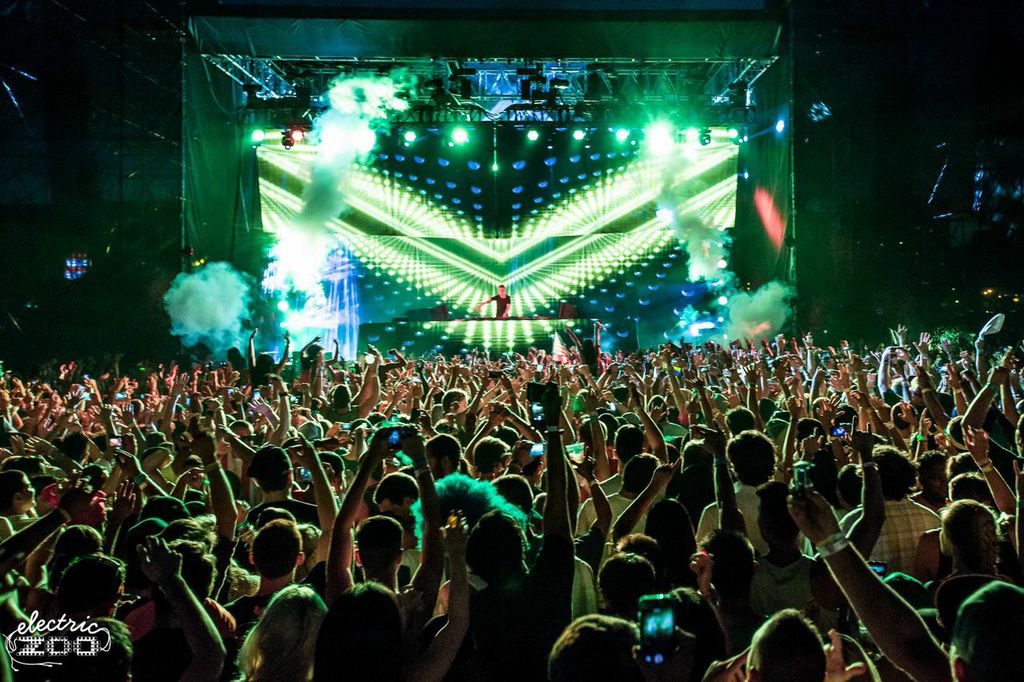 Making my way from Main Stage West  after hearing the newest Tritonal tracks such as Anchor, I was handed free bottles of coconut water near the food stands to help rehydrate before going hard at Hilltop to the heavy sounds of Figure. The atmosphere of the crowds at each stage differed greatly; people swiftly swayed and held hands high in the sky to artists like Zedd, shuffled and bounced to TJR, and aggressively flailed their limbs around to artists like Zomboy and Datsik.
After catching some of Chris Liebing in Sunday School Grove, I headed over to the Beatport Riverside stage to end my night with the highly anticipated DJ set of French techno artist Gesaffelstein, one of my top favorite sets of the weekend.
The weather was beautiful, sunny, and hot once again on Saturday, as friends gathered to take pictures in front of the animal art sculptures and make their way to see some opening artists. After warming up with Moon Boots, I decided to let loose to Kill Paris before finally seeing the already renowned Oliver Heldens, who put on a memorable, funky, talented and downright fun set.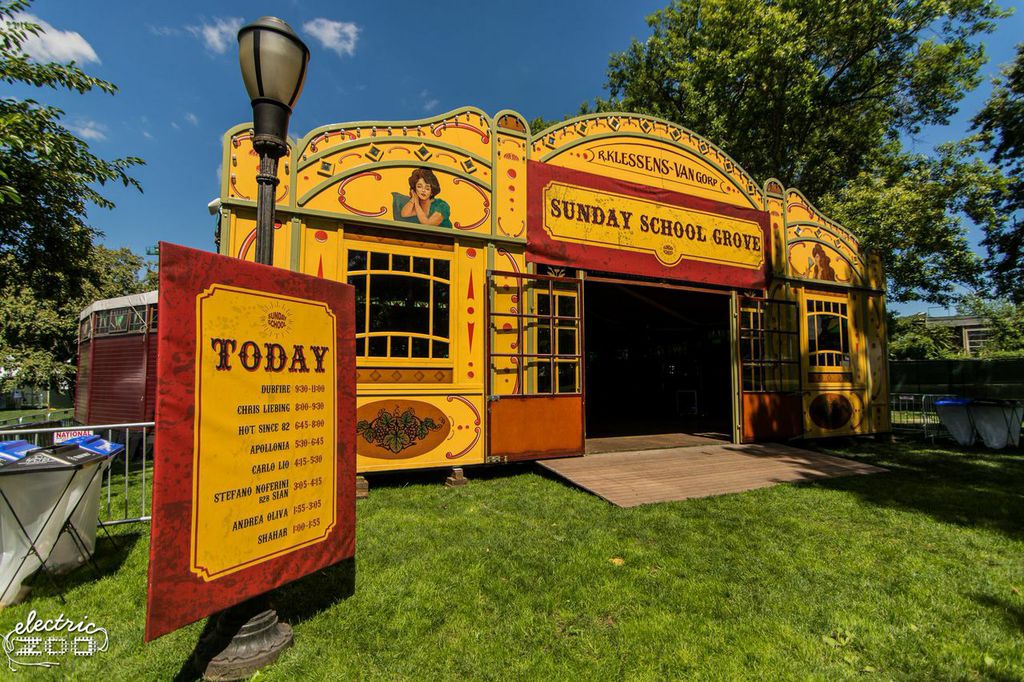 My favorite set of the 2.25 days has to be handed to Laidback Luke, who sat down with us before his set to share his excitement.
"Playing in New York is always very special because all my wife's family is from here, so it kind of feels like coming home to play. I love the New York energy and the New York vibe. It's always a pleasure to be here."
While my friends have always raved about him, and I have heard amazing things about his DJing, I have never before had the chance to experience him play live. His set was diverse, playing everything from tech house to Melbourne bounce to trap to the Lion King theme song. Laidback Luke is a true, unique talent in this industry.
To end my night, and unknowingly the entire festival, I decided to finally see an Armin van Buuren festival set. Since I have seen Armin play before at clubs and during his Armin Only Tour, I wasn't entirely ecstatic about seeing his Ezoo set, but he ended up giving me the single most emotional moment of any festival experience. Towards the end of his set, trance took a backseat as John Lennon's voice took over Main Stage West. Imagine.
The connection between the music movement of the past and the EDM generation never felt so real, so powerful, until Armin Van Buuren played John Lennon's Imagine for thousands to hear and sing along to at Electric Zoo 2014.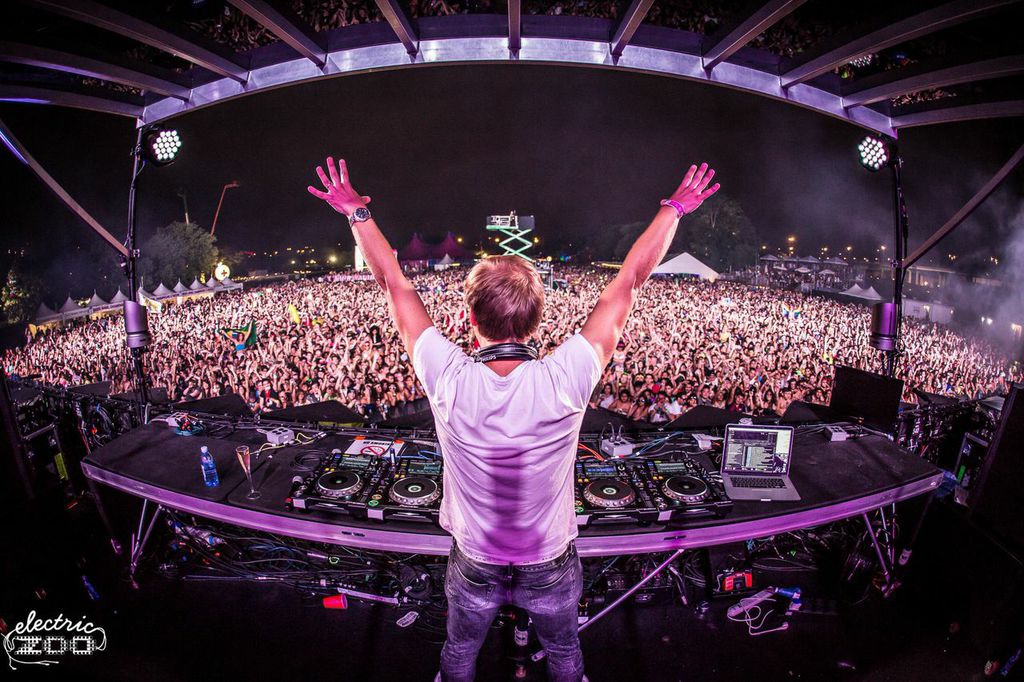 While I did see a fist fight break out in the porta potties, overall the fans this year were there for one reason- not the "drugs" or to "party with sluts" or whatever other stereotype our scene is constantly being bogged down by, but to get lost in the music. Although there were many complaints about the expenses, rules, and Big Brother type tactics, which may hurt the future of Electric Zoo, at least for 2014, the true music fans came out to support and enjoy the beats.