The weekend is almost upon us and people are gearing up for one of the most exciting annual events held at the beautiful Red Rocks venue in Colorado, thats right, Global Dance Fest is once again here. Taking over the Rocks this Friday through Sunday for its thirteenth year Global Dance didn't hold back when releasing a totally stacked lineup for this years event with headliners Tiesto, Kaskade, Flosstradamus, and Above & Beyond taking the stage across those three days.
But those superstar names aren't the only reasons you should be snagging your tickets for this event which is why we decided to bring to you….
4 Undercard Artists That Will Make You Go to Global Dance Fest
1)Green Velvet – July 19th I personally may be a bit biased being from Chicago but I have never been disappointed when catching a set by Green Velvet and I always feel the need to show love to my hometown locals. In one of his most recent releases from Relief Records, Green Velvet paired up with UK's own Weiss for the Forbidden Fruit EP featuring just two songs, the original mix and a remix done by Green Velvet himself. His knowledge and skill behind the decks always amazes me, this guy can seriously put out some of my favorite house beats.
2)Peking Duk – July 17th These guys had a massive 2014 with their hit single "High" going triple platinum as well as hitting the top spot on a number of different charts so it only felt right including them on this list. I got the chance to catch them at Electric Forest back in June and their set was definitely worth it.
3)Goldfish – July 19th Another act that I got to catch at Electric Forest was the South African duo, Goldfish. These guys have some serious talent with the wide array of instruments they incorporate into their sets from piano, to trumpet, flute, sax and more. Plus the visual story that they play on the screens at their shows is an awesome little treat too. Their newest release with DIMMI entitled "The Storm" just came out on July 6th via Spinnin' Records. To get a taste of what these guys are like live you can check out this video of them performing at Kingsday back in 2014 here.
4)Mako – July 18th This is a new up and coming duo is really making waves with their new single "I Wont Let You Walk Away" featuring Madison Beer of Island Records. But it doesn't stop there… they also did a collab with Steve Angello called "Children of the Wild" which was unveiled to us on Rolling Stone, you can check out the full revile here!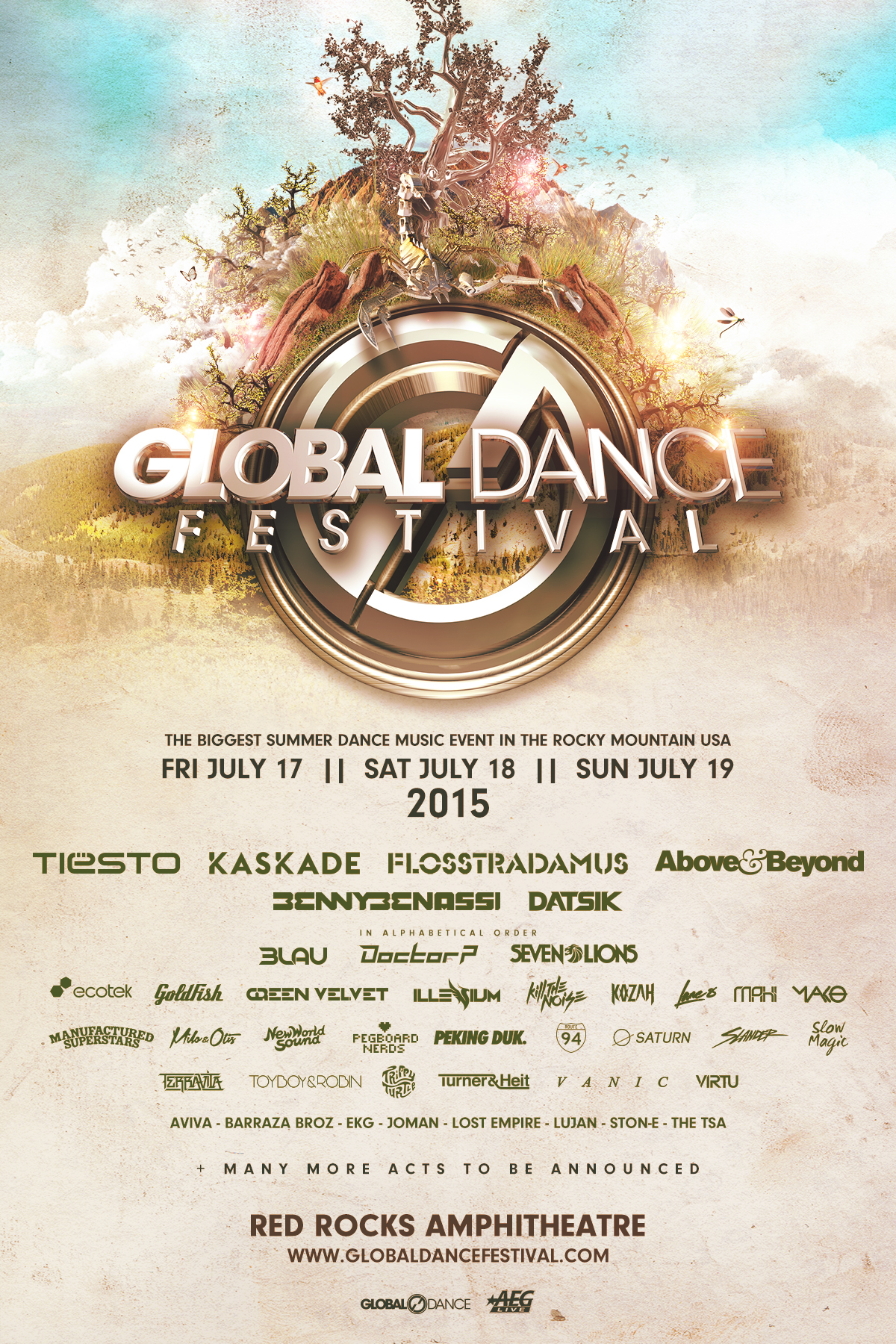 – – – – – – – – – –
To purchase tickets check out
Globaldancefest.com